Infor Pathway
Taking your council to the next level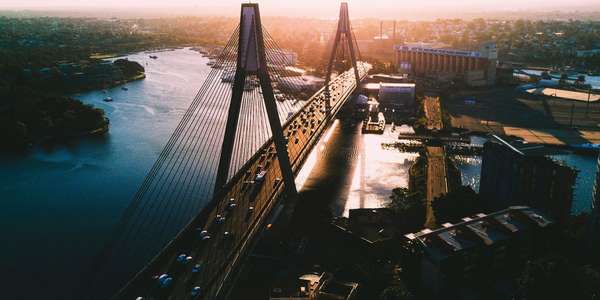 Infor Pathway is designed for local government and built to underpin 70% of a council's income
Designed to support open and transparent service delivery, Pathway simplifies the challenges presented by doing business with local government. The solution is designed to helps councils remain compliant with legislative obligations, provide excellent services to their customer, and generate income so they can make greater contributions to their communities.
Highlights
Cloud first
Named users
Digitised services for citizens
Accurate and easy reporting
Real-time decision-making
Compliance with policy requirements
Mobile empowered staff
Local support and services from Infor
Explore Infor Pathway further
Customer stories
Join us today
Driving value for customers across a wide range of council service areas
Local Pathway teams have 15+ years of experience delivering on-the-ground support
Pathway teams provide hands-on support for technologies that facilitate end-to-end council processes.

Local Pathway teams facilitate fast and state of the art implementation, secure data migration from other legacy solutions, and seamless integration to third party ecosystem solutions.
A solution that aligns with your business processes
Customer Services
Land & Property Services
Rates & Revenue Services
Water & Waste Services
Planning & Building Services
Environmental Health & Protection Services
Animal Services
Council Facilities Booking & Leasing Services
Manage all local government services end-to-end, improve service levels, and optimise staff productivity
---
Our solutions are designed for bulk and batch processing. Executives and Managers can track revenue for specific service areas. Pathway makes it easy to identify bottlenecks and then make quick adjustments in order to meet statutory and non-statutory KPIs.
---
Pathway is the most reliable business processing engine available to local councils. With built-in workflows and approval processes, your staff can achieve greater service delivery efficiencies.
---
With Pathway interoperability, you can easily open up your service delivery to new online channels, and rest assured that customer information submitted online is processed safely and securely.
---
Thanks to Pathway Cloud's innovative technology, your staff will be able to work on any device at any time using the HTML5 interface.
---
Data migration is simple and secure throughout the implementation process. Following implementation, you can maximise your investment by providing non-technical staff the ability to manage their own service delivery channels with built-in capabilities.
---
The customer is at the core of every service delivery channel. Our technology enables staff to access single sources of data so they can better serve your customers and stakeholders.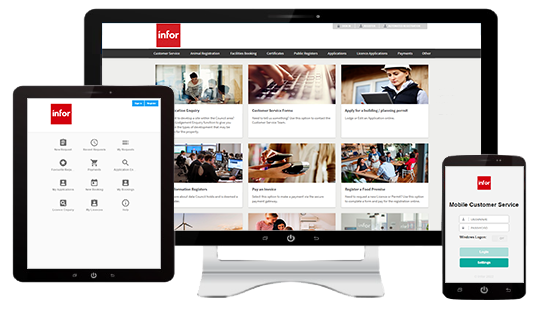 Empower your customers with self-service options
Engage members of your community through seamless and easy-to-use self-service experiences. Offer access to high-quality services across all devices, from anywhere.
Self-service channels are an extension of the back office and designed for real-time service delivery and interaction. Customers can easily:
Manage account details
View account balances as well as invoices and other correspondence
Make payments online
Submit and track applications, licences, permits, requests, registrations, and council facilities bookings
Manage payment options such as Direct Debit and Arrangements to Pay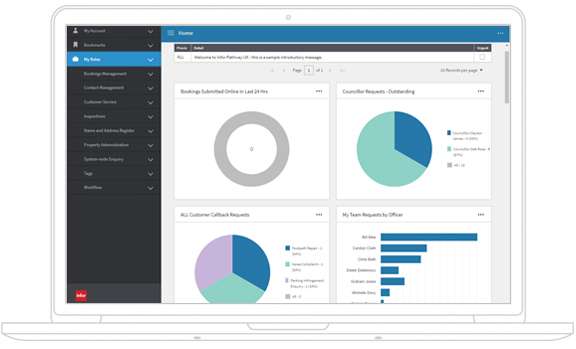 A single interface for council staff
A unique set of applications within the council workspace keeps the council's mobilised workforce connected to real-time data so they can interact in the field and access important workflows when they're on the go.
The council workspace includes a range of core modules and is enabled by workflow, correspondence management, inspections and spatial integration. The core modules include:
Customer Management
Request Management
Property Administration
Rates Accounting & Valuations
Water Billing
Debtors, Receipting & Refunds
Applications, Permits & Licences
Infringements
Electoral Roll (VIC, SA & WA)
Trade Waste
Registers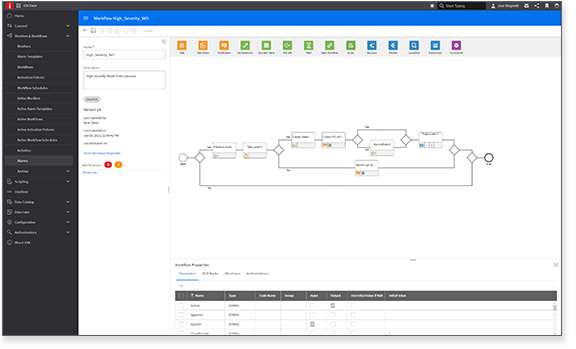 A platform for your digital transformation
Infor's Operating Services technologies - which no other property or rating solution vendor provides - open any number of possibilities for digital transformation and innovation. This comprehensive approach offers interoperability with both Infor and non-Infor products within a federated security environment.
Homepages for the council workspace tailored to each business unit
Single sign-on and enhanced role-based security
Intelligent Open Network (ION) technology to integrate with third-party systems and portals
A range of standard connectors for local government use cases
Workflow visualisation for managing data flows across multiple systems
Infor Data Lake functionality for all connected applications– Infor and non-Infor
All solutions are deployed on the Infor Cloud hosted by Amazon Web Services, providing you with high availability, rapid scalability, performance management, and disaster recovery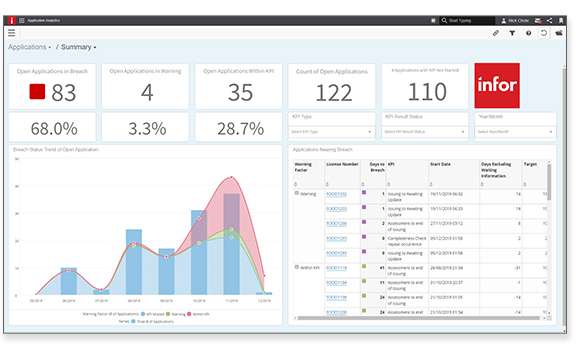 Unlock your data's true potential
Store raw data from across your enterprise in the Infor Data Lake, which processes data from disparate sources such as applications, people, and IoT devices, and translates it into insights and actionable analytics available at your fingertips.
Data selections from results can be further refined with user configurable insights, along with the option to store for future use
Council business analysts can unlock powerful data insights and enable users to further refine those insights for each service area
A trusted, long-term strategic technology partner with local experts driven to help you support your communities
$17+ BN
income generated each year by councils using Pathway
38,500
council staff use Infor Pathway daily
3.5 M
Users access Pathway self-service technologies on a daily basis