Case Study
Improving visibility across every aspect of the value chain
Overview
Discover how Rip Curl is forging a competitive edge with a future focus on integrating global supply chain and business processes to open valuable economies of scale.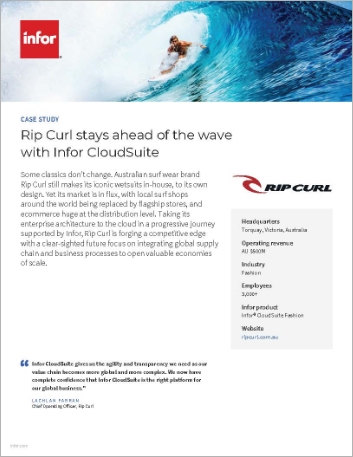 WE SPEAK FASHION
Additional fashion resources
A label is no longer reason enough to secure a sale. Conscious consumers have developed more sophisticated expectations around the environmental impact, product sustainability, and circularity that constitutes a modern brand experience.