Fashion and apparel software solutions
Respond to changing consumer trends, industry regulations, and sustainability initiatives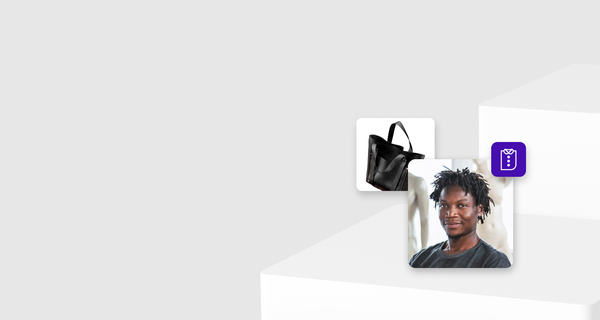 Simplified fashion industry software to transform your business
Dressing people sustainably is an increasingly important goal for companies in the fashion industry. Our innovative technology helps you respond to changing consumer trends and regulatory demands and transform your business.
Our simplified ERP solutions have fashion industry functionality built in, enabling you to adapt quickly while prioritizing sustainability throughout the supply chain. It continuously provides new capabilities for managing evolving business models and improving visibility from end to end. We make it easier for you to meet the demands of today's fashion market by shortening your product development time by up to 50%.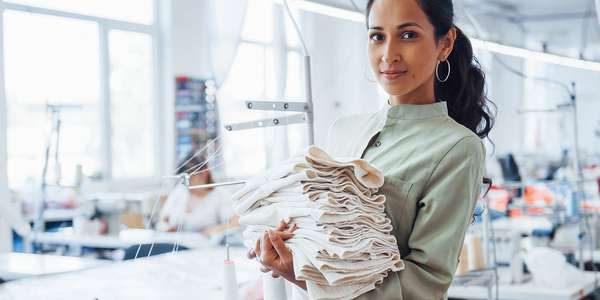 Top tech predictions for fashion in 2024
Watch our on-demand webinar where we will uncover the top predictions for the direction of technology in the fashion industry for 2024 and share what actions industry leaders are taking to capitalize on new innovations.
Infor product feature release highlights
Infor President & CTO, Soma Somasundaram, describes the latest product updates from Infor and what customers can expect.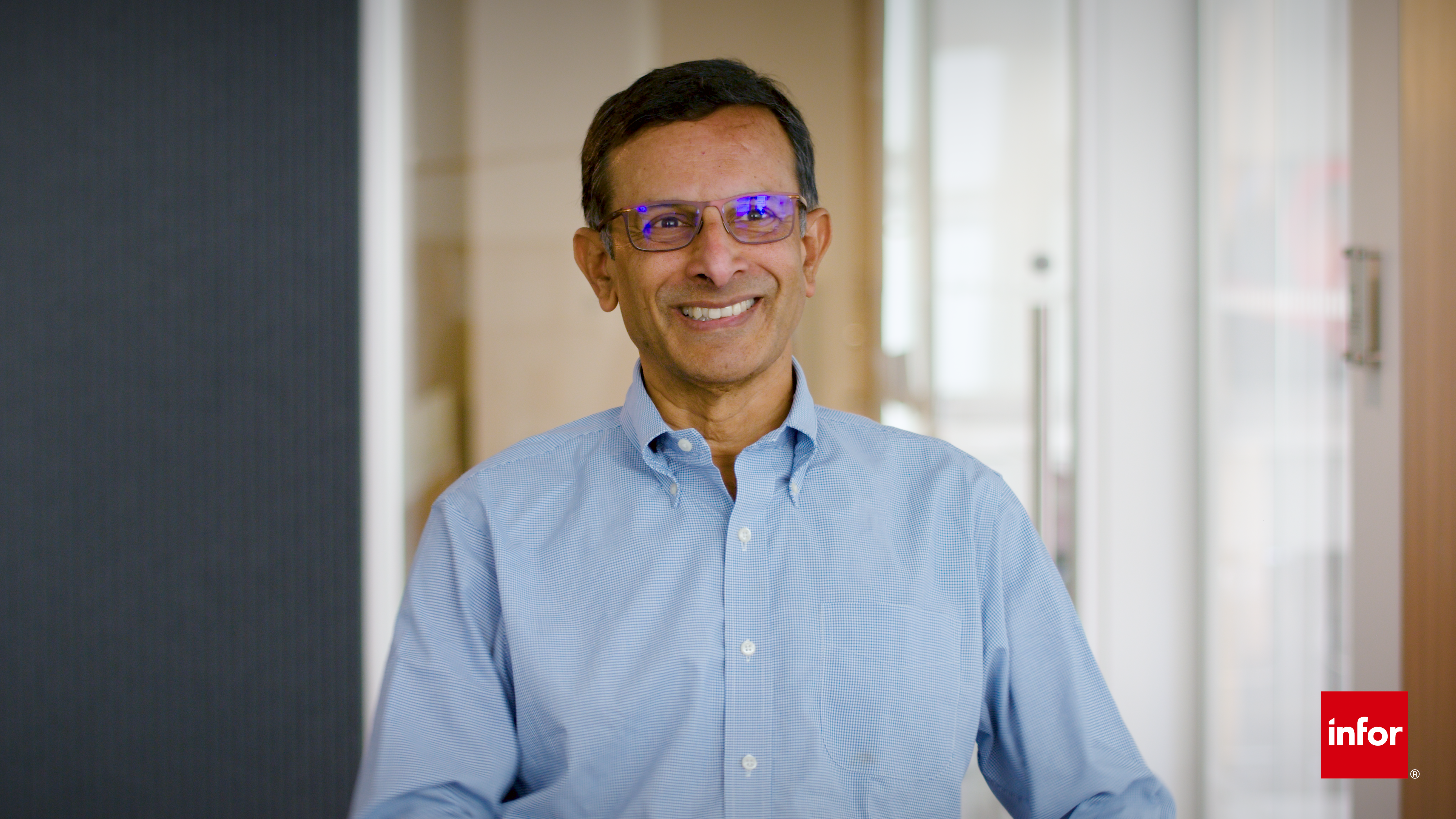 Product Release Highlights
Infor® CloudSuite™ Fashion offers timeless, future-proof solutions to navigate a trend-driven market.
From new trends and supply chain shortages to rising sustainability requirements, fashion brands are facing undeniable pressure to meet consumer demands and stakeholder expectations. With a modern solution that improves visibility, enables sustainability, and optimizes manufacturing, Infor CloudSuite Fashion optimizes the product innovation and distribution journey.
Adapt to trends, scale to grow
Create control, drive profitability
Smarter, more sustainable product innovation
Overview
Adapt to trends, scale to grow
Capitalizing on trends before they go out of style is critical for any fashion brand's growth strategy. Infor CloudSuite Fashion includes enhanced planning capabilities that help B2B customers understand what to order—and in what quantities—to meet changing consumer demands. CloudSuite Fashion offers enhanced demand forecasting capabilities, allowing fashion brands to supply B2B customers and retailers with greater precision, and more easily scale to meet changing consumer needs.
After adopting Infor CloudSuite Fashion, a workwear brand was able to achieve 24% year-over-year rapid business growth, thanks to accurate insights that allowed them to move and scale quickly—even amid a volatile market.
KEY INDUSTRY ENHANCEMENTS
Merchandise and assortment planning partnership: Enable smart planning and speed up deployment with pre-configured, customizable templates. In partnership with Foresight Retail, Infor CloudSuite Fashion provides smarter assortment and merchandise planning by managing financial planning, assortment planning, forecasting, inventory allocation, and replenishment support in one platform.
Prepack and case-pack: Infor CloudSuite Fashion gives customers critical SKU management insights and better visibility when creating pre-packs.
E-commerce high volume process flow in WMS: This update includes improved capabilities for handling B2C e-commerce deliveries.
Overview
Create control, drive profitability
Supply chain disruptions don't just lead to disappointed customers – they can reduce sales and profitability if not managed correctly. CloudSuite Fashion provides leaders with the visibility and technology they need to manage their supply chains, offering increased transparency that can enhance profit margins organization-wide. CloudSuite Fashion enhances customers' visibility across their supply chains, allowing brands to closely monitor their every margin at the style and customer level. This insight provides customers with the end-to-end control needed to create smarter, more profitable growth strategies.

To address challenges arising from rapid growth and acquisitions, one retailer implemented Infor CloudSuite Fashion to consolidate operations, improve supply chain visibility, and enhance efficiency. Leveraging the cloud for enhanced visibility into their global supply chain and seamless communications with suppliers, the retailer reduced stock transfer times—giving CloudSuite a 5 out of 5 for gains it delivered in warehousing dispatches.
KEY INDUSTRY ENHANCEMENTS
Supplier Portal: Infor Supplier Portal helps customers communicate with suppliers to support a seamless manufacturing and distribution journey. The new embedded, self-service digital collaboration tool connects you and your suppliers for more effective communication. Eliminate confusion and improve precise manufacturing with order confirmation, advanced shipping notice, and transport notifications.

Infor Nexus: Introduce greater transparency and control for your global sourcing supply chain with Infor Nexus. Infor Nexus provides further supply chain visibility, including 'plan to ship,' carrier routes, automated advanced shipping notices, and invoice processing.
Overview
Smarter, more sustainable product innovation
In today's trend-driven market, new designs need to keep sustainability in mind. CloudSuite Fashion enables precise, more sustainable product innovation with digital product creation and product lifecycle management – reducing inefficiencies and customers' environmental footprint. CloudSuite Fashion optimizes the product creation journey by providing managers with the real-time insights, transparency, and technology they need to remain compliant with changing market requirements and transform developing new collections to better meet market needs.

Infor helps customers protect themselves from regulatory scrutiny with solutions that empower sustainable product innovation. Infor CloudSuite Fashion helped one major global brand find and pay suppliers with certified A-ratings for sustainability in just 5 days. Another used Infor to streamline innovation and generate next season's brand-new styles in 50% less time.
KEY INDUSTRY ENHANCEMENTS
Sustainable design integration: The sustainable design integration in CloudSuite Fashion helps customers meet sustainability targets and manage their carbon footprint by allowing customers to measure their product's environmental impact on CO2 emissions as they develop new collections and styles.

Infor PLM for Fashion: Make smarter, more sustainable decisions with the product lifecycle management (PLM) capability in CloudSuite Fashion. With many enhancements, PLM is a customer's ultimate tool along the product innovation journey. PLM helps customers design and develop new collections and styles, as well as evaluate costs, materials, environmental impacts, and more.

Cloud ERP solutions designed for the unique needs of the fashion industry
Stay on the leading edge of innovation with a collaborative design and development process that connects suppliers, partners, events, and devices in our cloud ERP solutions.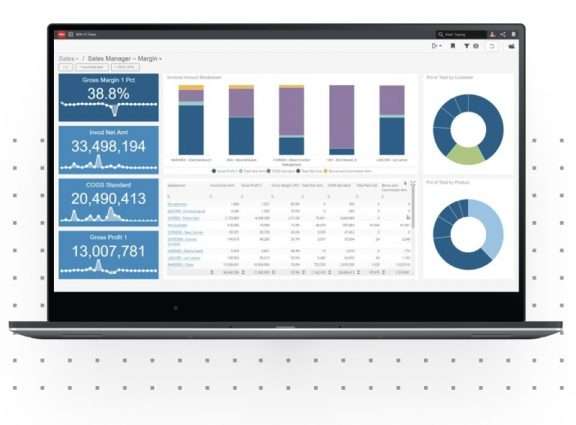 Innovate without disruption with fashion ERP software
Take advantage of monthly capability updates in our multi-tenant cloud solutions.
Automated updates are done with zero or near-zero downtime
Preview new features with toggle on/off switches
Adopt innovative capabilities at your own pace without major upgrades
Tailor and future proof your applications, mobile apps, and extensions with extensibility tools
Driving innovation for fashion, apparel, and footwear brands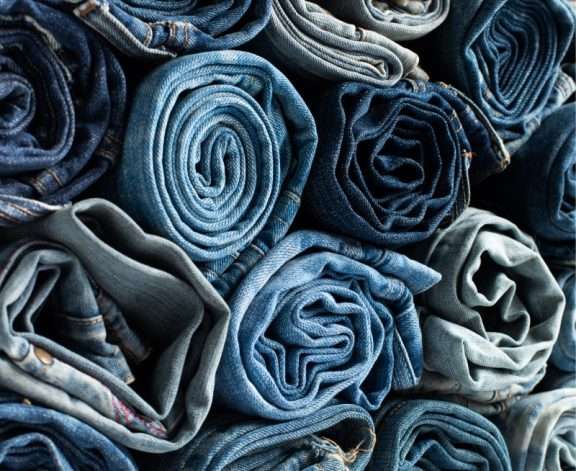 Support sustainable circular fashion business models
Manage a wide range of business models, including circular fashion with global localization support.
Design fabrics for reuse and recycling
Collaborate with partners to avoid waste in the value chain
Create value in durability
Ensure new business models and initiatives are sustainable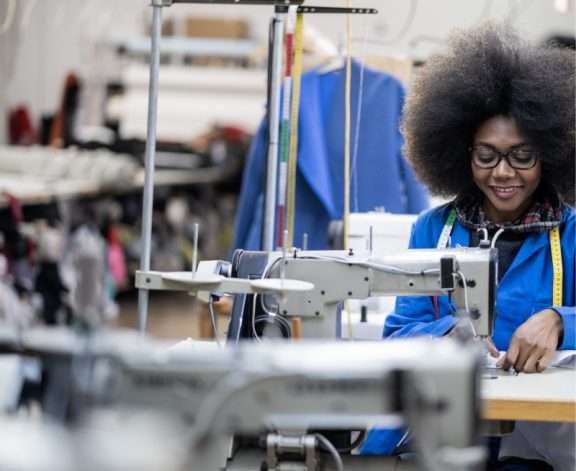 Drive efficiency across the extended fashion supply chain
Enable end-to-end supply chain visibility and control to meet sustainability goals via a collaborative network of partners.
Create a single connection with your partner network
Enable better supplier collaboration
Support e-invoicing and payables automation
Take advantage of innovative supply chain finance tools
Leverage transportation sourcing and execution
Monitor and manage multileg, multimode shipment tracking, and monitoring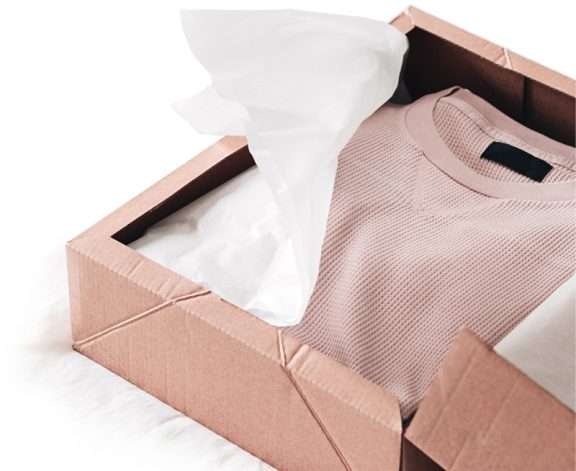 Offer apparel on demand with flexibility
Support embellishments, as well as made to measure and configured products.
Create a visualization of products in 2D or 3D models
Automate order pass-through and customer proposals
Provide an optimized buying experience
Guarantee fast and accurate orders
Accelerate new product introductions with PLM for Fashion
Improve sales efficiency and customer satisfaction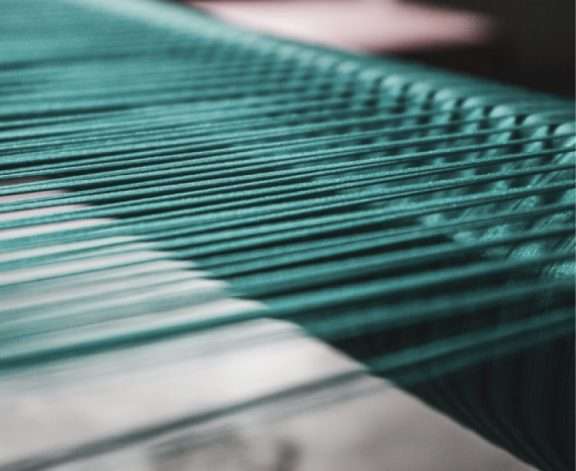 Speed to market with an apparel ERP
Experience a shorter time to value, faster time to market, and a higher success rate for your new products with preconfigured capabilities, processes, tools, training, and analytics.
Quickly implement preconfigured fashion industry best practices
Decide which processes to adopt as is and which to adjust to your unique business needs
Identify opportunities to improve quality, boost process performance, and reduce costs
The business will always want more—better reporting, visually informative dashboards, faster tools—and we knew with CloudSuite Fashion we'd get the best value technology for our money.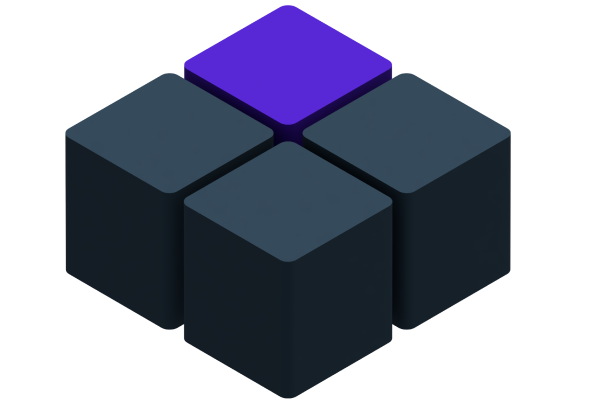 Report
Infor ranked 1st in Discrete Manufacturing and Upper Use Cases 
Read the 2023 Gartner® Critical Capabilities for Cloud ERP for Product-Centric Enterprises

Fashion and apparel software products
Fashion ERP software
PLM software for fashion manufacturing
Agile fashion supply chain software for on-time delivery
Multi-tenant e-commerce solution for clothing and apparel
An industry analytics tool designed for fashion
Apparel CPQ software
Fashion ERP software
Infor® Fashion ERP in the cloud is a suite of software products designed specifically for the ever-changing demands of the fashion industry. This integrated, configurable solution includes everything you need to manage the entire fashion process from concept to consumer.
HIGHLIGHTS
Innovate faster and more efficiently
Source from a sustainable supply chain
Connect to the world's largest cloud-based global commerce platform
Automate forecasting, planning, and assortments
Leverage a highly flexible, scalable architecture that enables brands to be agile and in sync with fast changes in customer expectation
PRODUCTS INCLUDED
Infor® OS
Infor Birst®
Infor Implementation Accelerators
---
See Infor Fashion ERP
PLM software for fashion manufacturing
Infor® PLM for Fashion is a powerful product lifecycle management and collaboration tool. The software empowers fashion companies to seamlessly link vital areas of the fashion value chain to their business processes, from line planning, design, and development to supply chain sourcing and in-season consumer-driven design changes.
HIGHLIGHTS
Powerful collaboration tools to design, plan, develop, and track collections
A flexible, scalable, modern technology platform deployed in the multi-tenant cloud
Superior user experience and mobility to work on PC, Mac, tablet, or smartphone
Easy integration with third-party systems
---
See Infor PLM for Fashion
Agile fashion supply chain software for on-time delivery
Infor Nexus™ is the world's largest and only single-instance, multi-enterprise business network platform that powers many of the world's most complex supply chains to drive efficiency and agility by optimizing the flow of goods, information, and capital from source to delivery and pay. Boost overall supply chain performance by improving on-time delivery and customer service, with increased velocity; all while significantly reducing costs, lead times, freeing up working capital, and improving partner relationships.
HIGHLIGHTS
Single connection with your network of partners
Supplier collaboration
Transportation sourcing and execution
Multi-leg, multi-mode shipment tracking and monitoring
Electronic invoicing and payables automation
End-to-end supply chain visibility and control
Innovative supply chain finance
---
See Infor Nexus
Multi-tenant e-commerce solution for clothing and apparel
Infor Rhythm® for Commerce provides companies running Infor enterprise resource planning (ERP) products with a fully integrated multi-tenant e-commerce solution, enabling them to sell their complete product assortment in a rich, online shopping experience.
HIGHLIGHTS
Powerful online presence offering a seamless shopping experience
Integrated with Infor ERPs
Cost-effective management in the cloud
Easy for your marketing team to build and maintain
Product information management included, or use your own
---
See Infor Rhythm for Commerce
An industry analytics tool designed for fashion
Infor® industry analytics deliver relevant and meaningful insights for everybody from the boardroom to the shop floor. Infor Birst® makes business intelligence and analytics easy to consume with pre-built industry and role-specific content and metrics embedded wherever business users need information. Improve decision-making with Birst.
HIGHLIGHTS
Best in class pre-built industry content
C-suite dashboards for prescriptive analysis
Intelligent drill-back with in-context insights
Open ecosystem for democratized analytics
Enterprise-wide solution for integrated data
---
See Infor Birst
Apparel CPQ software
Infor® CPQ helps sales teams, partners, and distributors sell complex products faster with a rules-driven platform designed for visual quoting and dynamic pricing, to instantly produce a configuration-specific list price, dealer cost, and quoted selling price. Orders are automatically passed to your business system via enterprise integration.
HIGHLIGHTS
Improve sales efficiency
Show products in 2D or 3D models
Automated order pass-through and customer proposals
Optimize the buying experience
Guarantee fast and accurate orders
Accelerate new product introductions
---
See Infor CPQ