Empowering fashion's end-to-end processes from concept to consumer
Fashion
Companies running legacy systems struggle with keeping pace. Focusing on innovation requires an industry-specific enterprise software solution that has the flexibility to expand as your brand grows, with the functional breadth to meet the demands of today's fashion market.
Time to market
Increasing efficiencies in development, flexibility to change, and collaboration to ensure speed
Demand planning
Estimating demand by channel and quickly reacting to changes in the market
Supply visibility
Accurately sensing and reacting to changes in the supply chain
Multi channel orders
Optimizing inventory across channels for efficient order fulfillment
Financial control
Integrating financials to get access to real-time analytics
Micro-vertical expertise delivers business value faster

Apparel

Footwear

Accessories

Textiles

Sportswear
Lifestyle

Luxury

Intimates
Solutions for your most critical challenges
Infor CloudSuite™ Fashion is the leading apparel and footwear suite of ERP and related applications—such as business management, design and development, inventory management, omni-channel management, financial management, and production management—integrated and delivered in a multi-tenant cloud.
Taking collections to market faster
Create sustainable collections more efficiently with better collaboration tools
Proactive milestone-driven process
Efficient creation of new collections
Detailed style, material, and trim specifications
Costing estimations for better margin control
Supplier collaboration and compliance support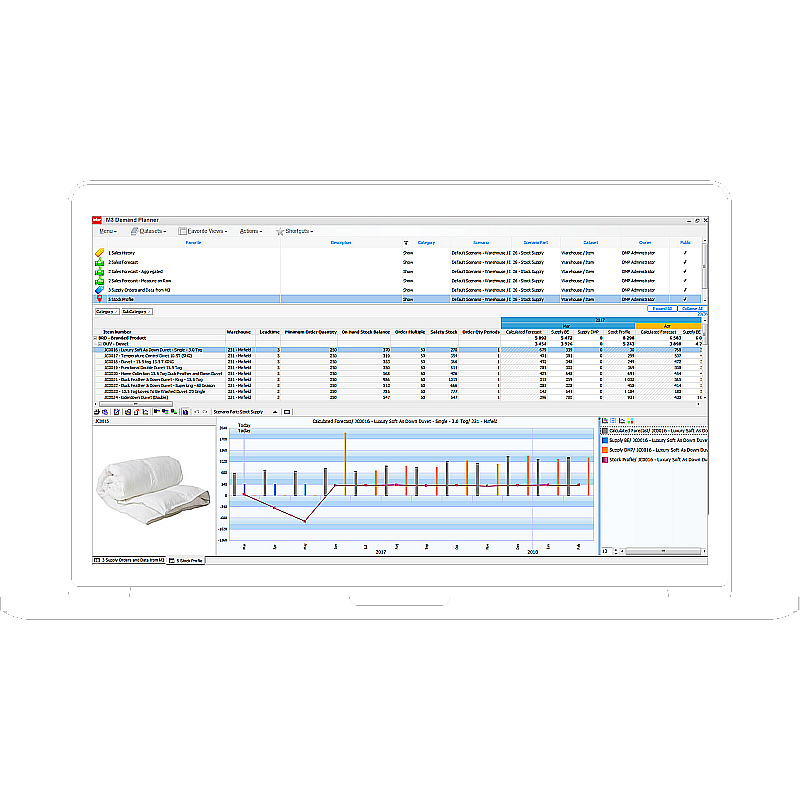 Demand planning for flexible sourcing
Estimate demand by channel and optimize buy to avoid waste and markdowns
Flexible forecast of demand by hierarchies
Manage manufacturing sites
Outsource production to external suppliers
Detailed landed-cost product calculations
Notifications of demand and supply deviations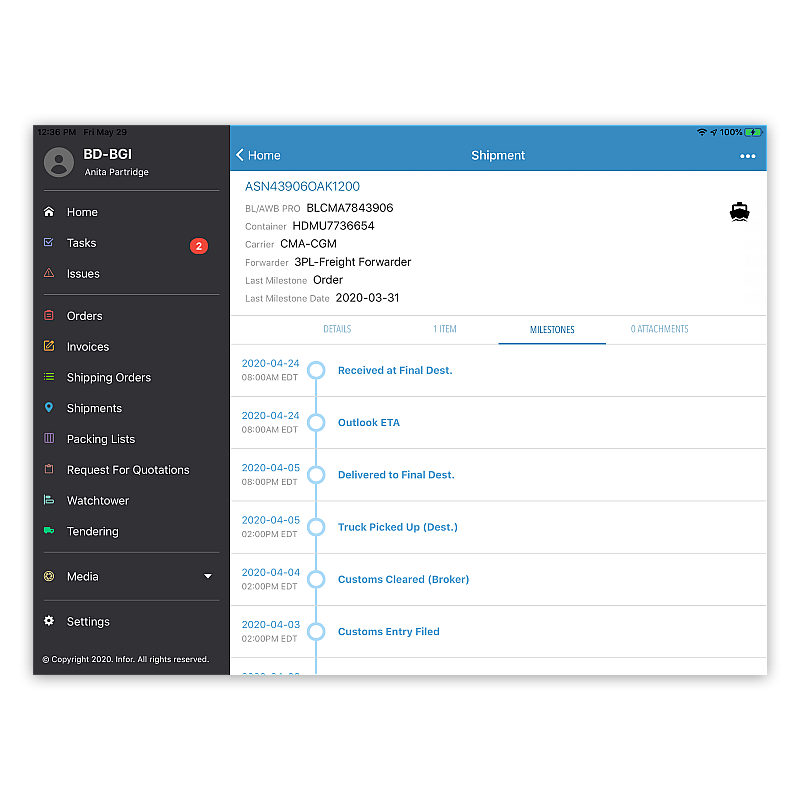 Managing the extended supply chain
Use insight into the extended supply chain and transportation to ensure delivery lead-times are met
Supply chain network order management
Factory quality inspections
Supply chain visibility with RFID tracking
Confirmations to get accurate arrival times
Proactive alerting of supply chain delays
Efficient fulfillment of multi-channel orders
Utilize inventory in a flexible way to meet demand from multiple sales channels
Order management for multiple sales channels
Global inventory visibility across all locations
Accurate order promising
Web order fulfillment, direct to consumer
Product personalization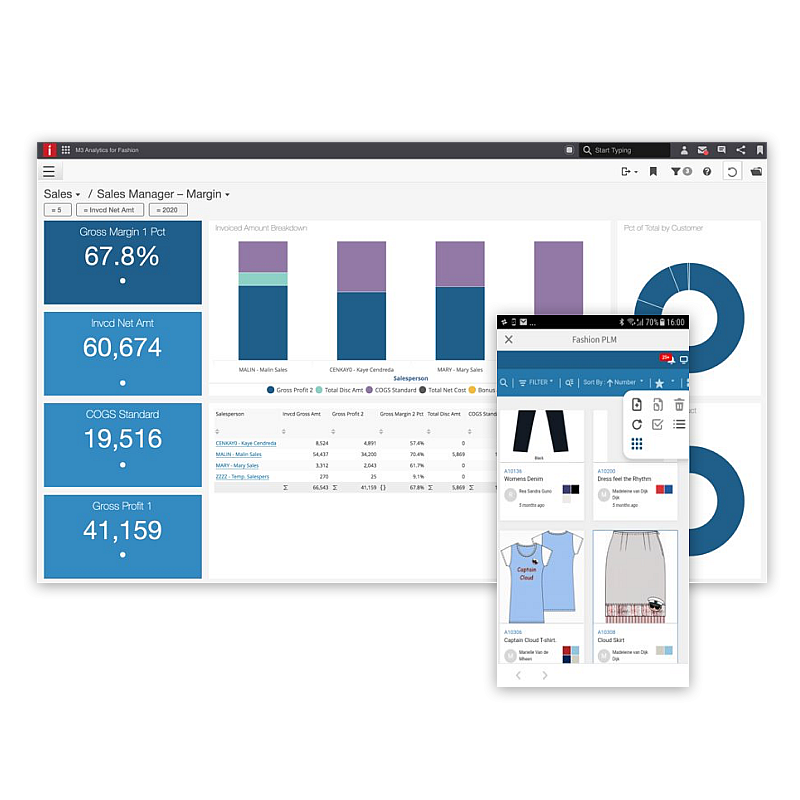 Global financial control and decision making
Measure company performance with real-time access to industry metrics and KPIs
Embedded financial accounting and control
Industry analytics and dashboards—out of the box
Easy access to data for decision-making
Social business collaboration
Multi company support with localizations
Productivity by the numbers
1-2%
reduction in product development costs
85%
reduced sourcing exceptions
8-15%
reduction in total inventory levels
BUILT FOR INDUSTRY
Fashion CloudSuites
Let's Connect
Contact us and we'll have a Business Development Representative contact you within 24 business hours