Talent assessment tool to gain real confidence in your decisions
Find the right talent for the right roles through a full-service experience, all included in your Talent Science® license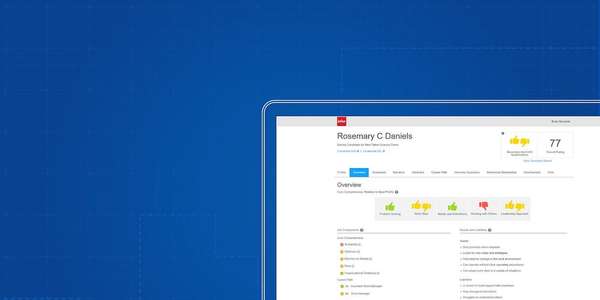 Your organisation's Behavioural DNA®
Finding the right people to hire, retain, and develop is not always clear, consistent, or fair. Confidently put the right talent in the right roles with Infor
Talent Science
, a patented, cloud-based predictive talent analytics and talent assessment tools. We help organisations intelligently and insightfully identify, recruit, and develop talent so they can improve performance by increasing productivity and lowering turnover
—
all from a single talent assessment tool.
Featured Infor Talent Science® Resources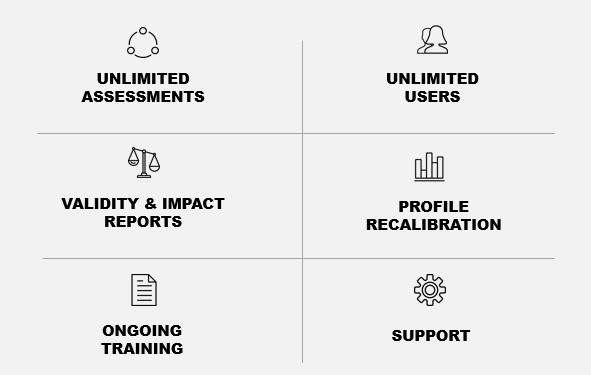 Uniqueness in the market
There are many different types of talent software to choose from, what makes Talent Science so unique?
Talent Science's patented approach to predicting job success gives companies the ability to build customised selection benchmarks across the entire spectrum of talent, not just top performers. This highlights key behavioural differentiations between top performers and low-performers, to provide a more accurate talent assessment tool both inside and outside of your organisation.
The best part is that your dedicated account team, which includes a Ph.D. I/O Psychologist and Customer Success Manager, will guide you through the duration of your partnership. They will recommend timing for benchmark revisions, additional validation, and analyses. This dedicated team support is included in your license.
Delivering value for customers across industries



THE TALENT SCIENCE SOLUTION
Challenges we solve to unlock your full talent potential
---
Improve retention and reduce turnover that happens as a results of poor person-job fit
---
Hire candidates who will drive the right behaviours for your KPIs, wther those be sales, customer satisfaction, or productivity

---
Quickly and efficiently prioritise best-fit candidates through automation in an objective and predictive way


---
Ensuring objectivity and consistency in talent decision so future start performers are not overlooked
---
Identify potential and skillset early; use talent mobility analytics to objectively define career paths and bench strength, and team dynamics to improve productivity


---
Re-align workforces for the future and develop future-focused talent profiles as business strategies become more agile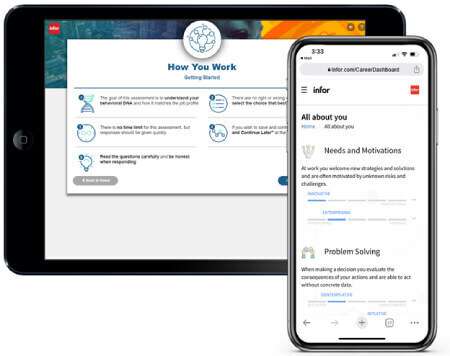 Talent assessment tool experience
Today, hard skills and experience are just the cost of entry. True business value is created by identifying an individual's Behavioural DNA®. A good assessment experience will help mangers get the full cognitive and cultural analysis to find the best fit.
94% positive experience for candidate and employees
93% of users said assessment was easy to complete
95% assessment completion rate after starting
Highly configurable, branded experience
Assessment available on desktop, tablet, and mobile devices
Personalised Career Dashboard available to anyone after they complete the assessment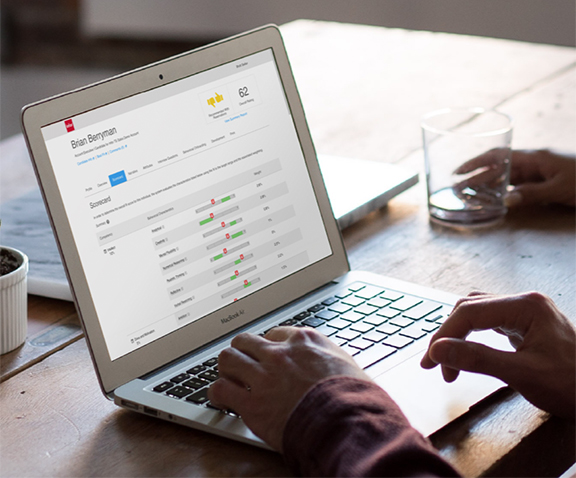 Integration flexibility
Talent Science is designed to connect to the business world, with connectors to existing applications, both Infor and non-Infor.
Configurable integrations available with all the top applicant tracking systems
Inline assessment handoff and handback, for seamless candidate experience
Direct link to detailed candidate results shared via ATS to specified users
Net-new ATS integrations available as needed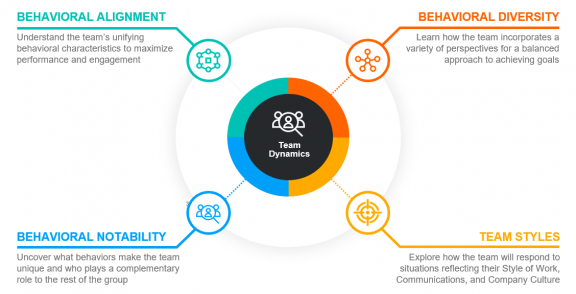 Team Dynamics
Team Dynamics can help leaders face the many challenges that can divert teams from their focus and productivity, and gain a deeper understanding of how team interactions can be optimised to deliver successful projects.
Use team assessments to break through the barriers of effective team communication and collaboration
Optimise team performance with effective communication and collaboration
Gain in-depth analysis of the behavioural characteristics driving teams
Develop strategies to promote team productivity and collaboration
Empower leaders and plan for success using data-driven insights into team functions and team interactions
Better integrate established and newly forming work groups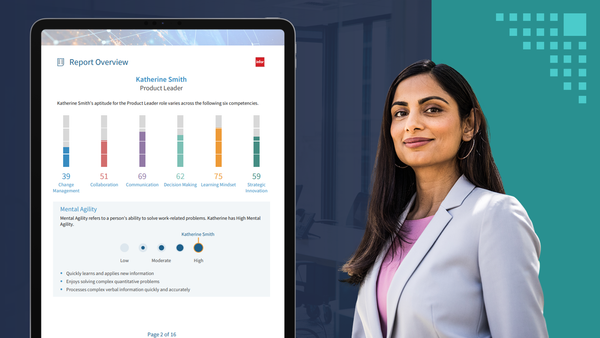 Leadership Aptitude Reports
Identify people with the right aptitudes for your unique management and senior-level positions while vastly improving the ability to understand and enhance their potential leadership qualities.
Maximize untapped talent within your current employee population
Better prepare pre-hire dialogue to identify strengths and opportunities
Heighten leadership development
Improve communication and team performance
Reduce expensive leadership turnover
Proven predictive insights for your workforce
Since 2001, hundreds of millions of job candidates and employees have completed the Infor Talent Science assessment. As the pioneer of merging scientifically-sound talent assessment tools with big data technology, we have the experience and expertise to help clients meet their business objectives. Here are just some of our key differentiating statistics:
32%
of U.S. working population is in our database
27%
increase in diversity hires for analysis of 50K+ people
10M
assessment reports generated annually
Additional resources
Frequently asked questions
Related products
---
Time and attendance, scheduling and labor planning
Learn more