Visibility & Control
Delivering supply chain visibility and control for faster and smarter resolution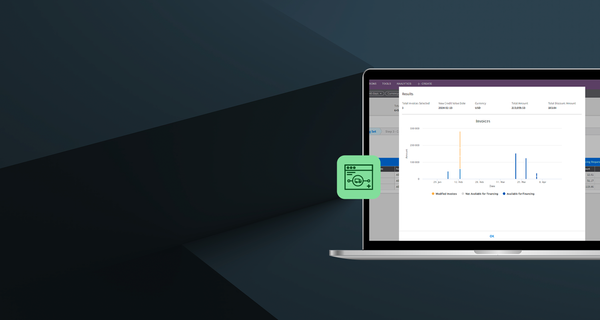 Visualization and orchestration of the end-to-end supply chain
Infor® Nexus delivers the enhanced visualization of end-to-end product and logistic flows, with real-time demand and supply signals. Predictive alerts and intelligent, in-context decision support allow for early detection to disruptions and opportunities. In-network, real-time collaboration helps meet service levels and reduce costs.
Visibility & Control Resources
Videos
Unlock opportunities for today's enterprise
---
Connect all supply chain parties on a single instance multi-enterprise business network
---
Continually monitor demand and supply signals in real-time
---
Get early notification of real or potential disruptions and opportunities
---
Aggregation of common-cause issues and prioritization of situation resolution based on financial and customer metrics
---
Intelligent, in-context decision support for optimal resolutions
---
Collaborate in-network and in real-time on forecasts, capacity, and orders

Infor Nexus Control Center
Infor Nexus Control Center combines a high-fidelity picture of in-process flows of products, materials, orders, demand, and capital across the extended supply chain network with predictive and prescriptive insights so companies can proactively respond to issues and opportunities.
Global view of end to end supply chain flows
Identify pressing supply chain issues and opportunities
Gain in-context intelligence plus predictive and prescriptive insights
In application collaboration and execution for faster response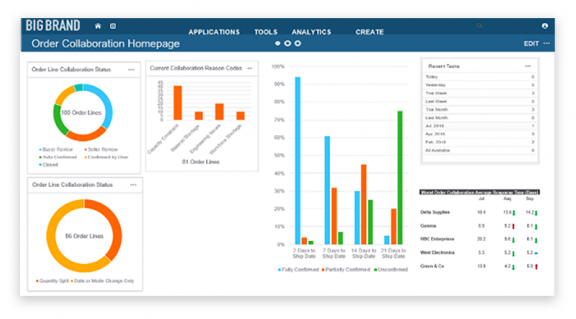 Infor Nexus Supply Management
Infor Nexus Supply Management provides companies with greater visibility, agility and control of supply to meet today's dynamic demand. Through shared visibility, faster collaboration and automated execution of multi-tier processes, companies can assure supply, improve on-time delivery and service levels.
Multi-party and multi-tier forecast and order collaboration
Direct ship and cross docks through supplier pack and ship automation
Multi-Tier inventory visibility
Proactive alerts to predicted stock-outs and supply shortages
Predictive delivery dates and improved customer service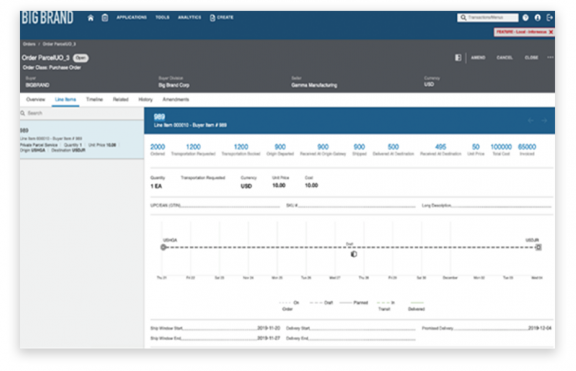 Infor Nexus
Infor Nexus is the only single-instance multi-enterprise business network platform that powers many of the world's most complex supply chains to drive efficiency and agility by optimizing the flow of goods, information and capital from source to delivery and pay.
Comprehensive capability from source to deliver and pay
Multi-source data and process harmonization for shared visibility and analytics
AI and machine learning for predictive and prescriptive insights
World-class global onboarding and support
Mobile supply chain management from any wireless device
Productivity by the numbers
20 days
reduction in production cycle times
Up to 98%
Improved on-time delivery
3 days
reduction in lead times, from factory to delivered
Related solutions
---
S&OP, demand and supply forecasting, production scheduling
Learn more
---
Advanced WMS, 3PL billing, and multi-leg, multimode transport execution
Learn more