Next-gen wholesale distribution software
ERP software for distribution automation, supply chain visibility, and enhanced customer engagement.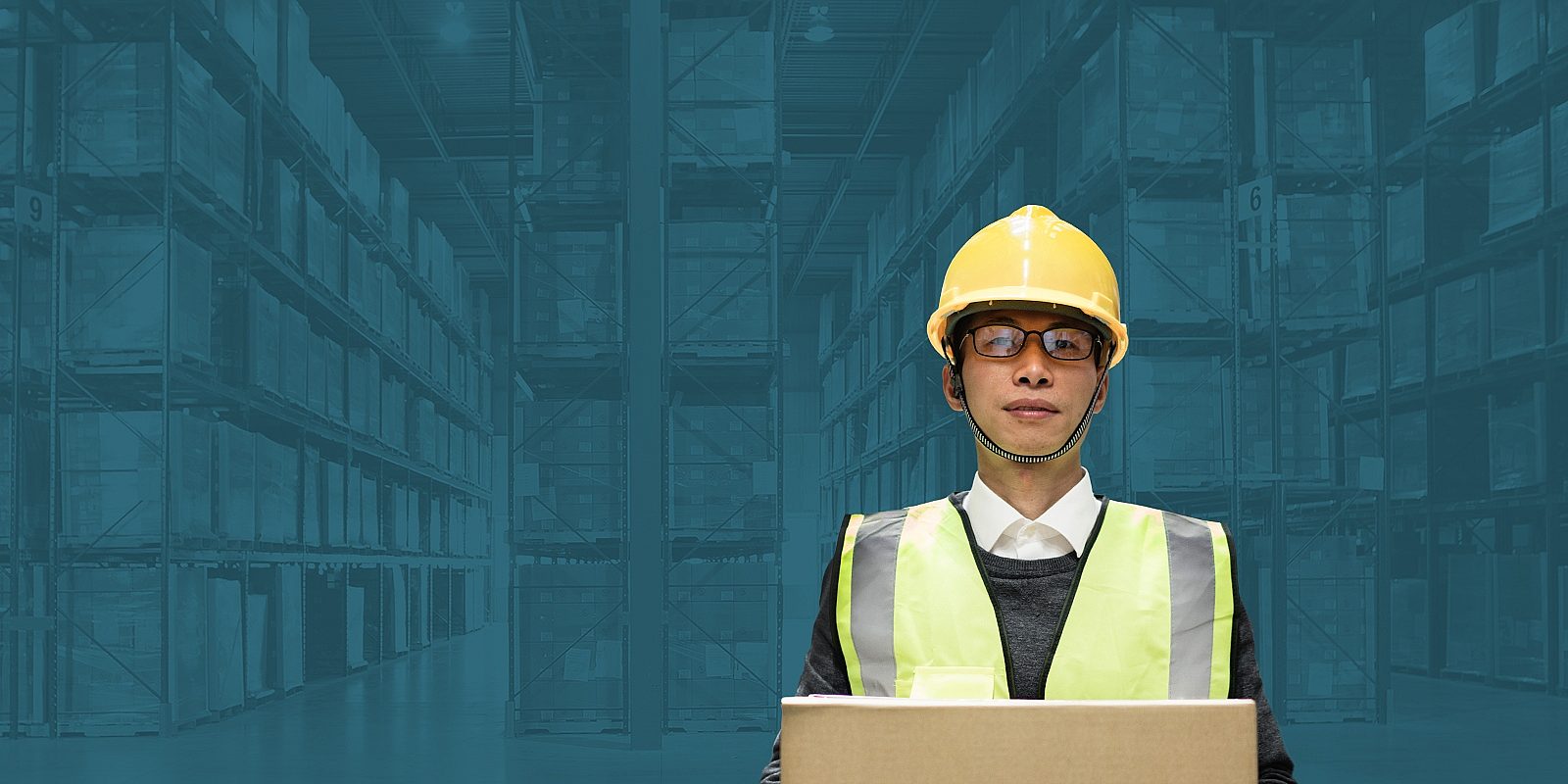 Recent survey results show how distributors' technology investment strategies are evolving
Read how modern ERP systems help distributors compete in a rapidly evolving market.
Simplified distribution industry software
Distributors face challenges like growing competition and erratic consumer spending, making it increasingly challenging for distributors to deliver the products and services people desire. Our technology empowers you to better serve your customers, differentiate, innovate, and drive transformation.
Our simplified ERP solutions have distribution industry functionality built in. We make it easier for you to offer new value-add services, elevate the customer experience, and achieve operational excellence.
Meeting the distribution industry's unique needs, today and tomorrow
With our cloud ERP solutions wholesale distributors stay on the leading edge of product innovation, productivity, and transparency.
Leverage pre-built distribution software capabilities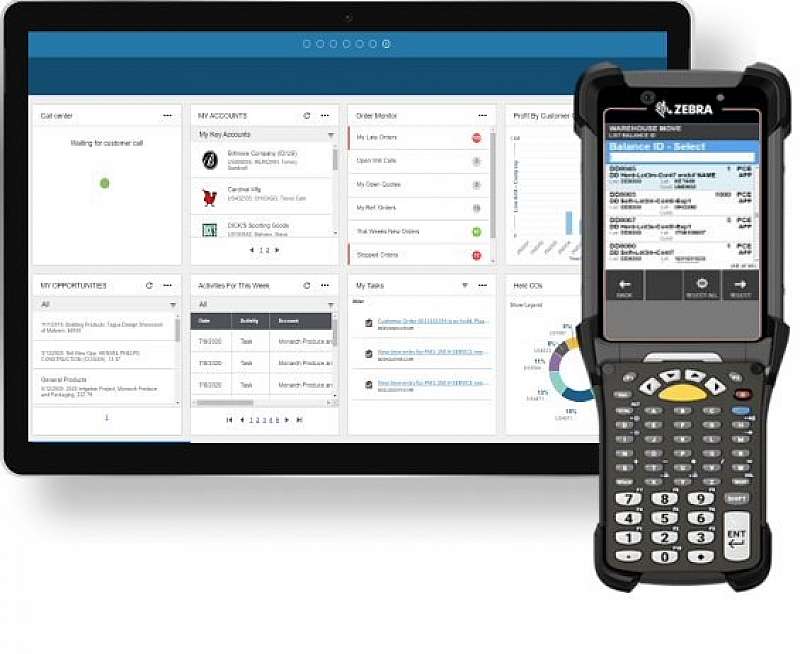 Leverage pre-built distribution software capabilities
Deliver products and services faster with preconfigured capabilities, processes, tools, training, and analytics.
Implement pre-configured industry best practices quickly
Adopt and adjust processes to meet your unique needs
Identify opportunities to improve service, boost performance, and reduce costs
Benefits of distribution ERP cloud software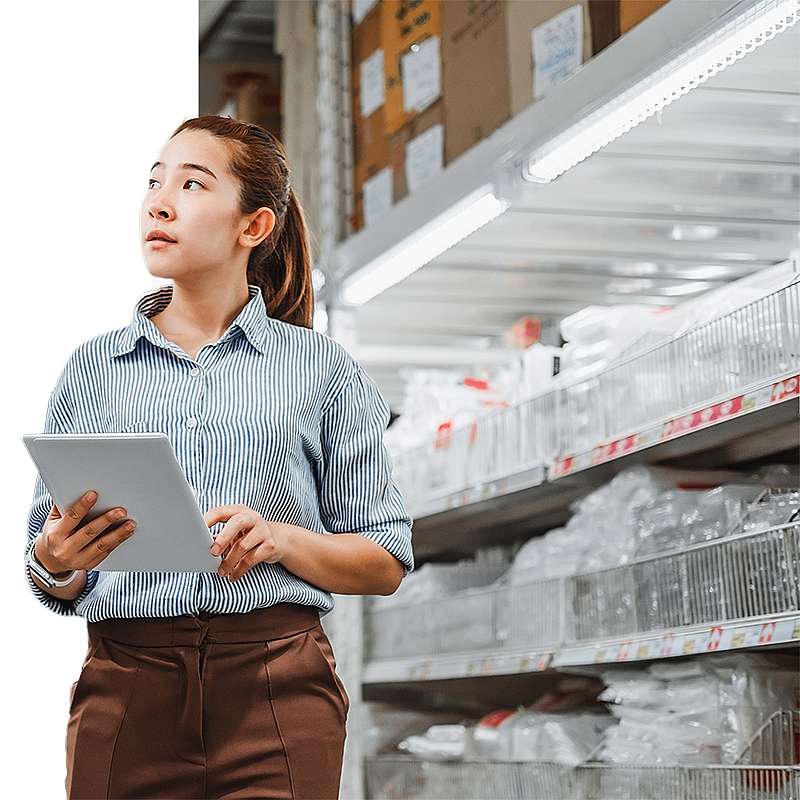 Benefits of distribution ERP cloud software
Distributors can innovate without disruption leveraging monthly capability updates in our multi-tenant cloud solution.
Leverage automated monthly updates that occur with zero downtime and no more costly upgrade projects
Preview new features with toggle on/off switches
Adopt innovative capabilities at your own pace
Tailor and future-proof your applications, mobile apps, and extensions with extensibility tools
Elevate customer experiences with omni-channel sales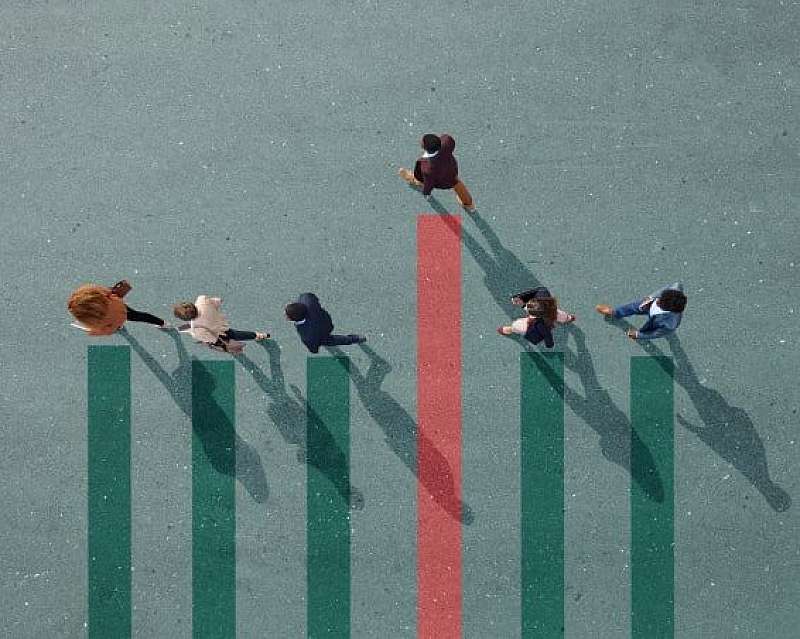 Elevate customer experiences with omni-channel sales
Distributors can provide a seamless shopping experience for customers, regardless of channel.
Build loyalty by enabling customers to buy through their preferred channels
Generate product recommendations via AI to more precisely meet customer needs
Get ahead of potential customer issues with proactive monitoring
Evolve your distribution business with value-add services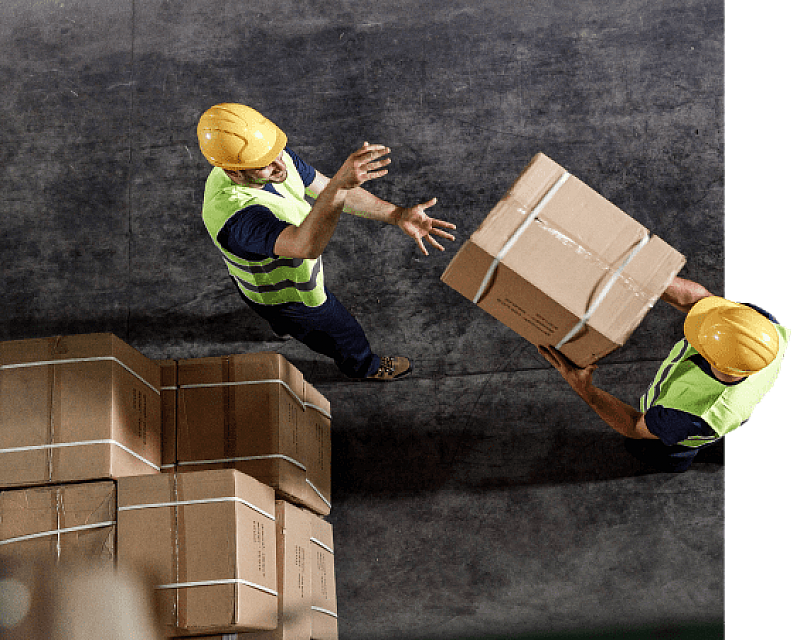 Evolve your distribution business with value-add services
Differentiate your business with a variety of new and updated services to customers.
Offer value-add capabilities, including kitting, assembly, and advanced manufacturing
Improve efficiencies and margins with equipment rental, availability, and utilisation management
Extend value-add capabilities even further with mobile field services and repair capabilities
Support inventory replenishment at customer locations and job sites
Manage supply chain complexity in distribution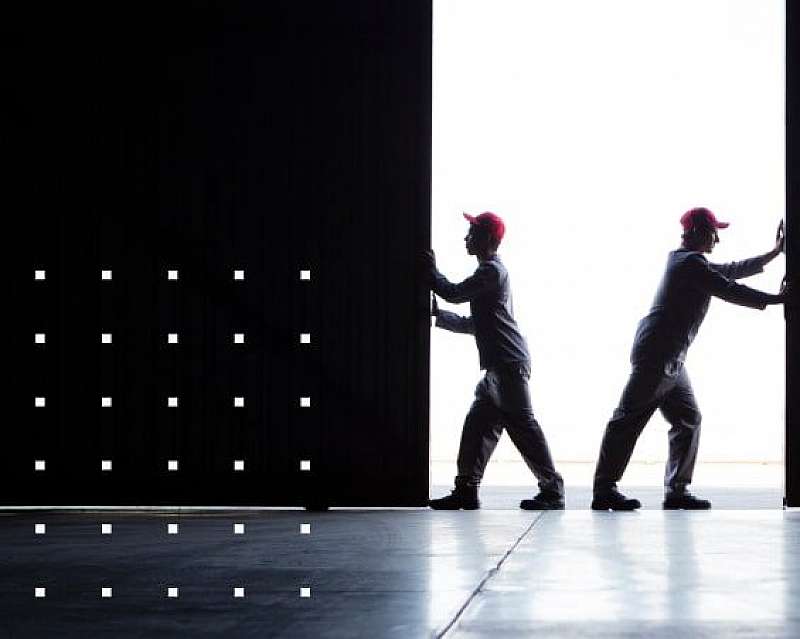 Manage supply chain complexity in distribution
Operational excellence comes from managing distribution centre activities holistically, at one location or dozens.
Support and streamline scheduling, cross-docking, and flow-through
Increase visibility and improve warehouse efficiency with 3D visualisation
Optimise productivity and service levels with embedded labour management
Supporting all types of distributors
Agility and automation are foundational for building material distributors
With increasing B2C demand, distributors must continue to streamline operations to further reduce costs. Infor solutions for distributors enable greater automation and reduce the instances that require human involvement in the order process.
Industrial suppliers need automation and visibility
Offering additional services that add value and distinguish your business help ensure customer loyalty. But even so, you still need to vigilantly monitor customer supplies while controlling costs to hold your margins. Infor offers an enterprise solution built specifically to address the nuances within the distribution industry—automating processes and providing the visibility needed to anticipate next steps.
Catering to food and beverage suppliers' unique needs
Whether you're tackling quality, variability, tracking and tracing, sustainability, or all of them, it's critical you leverage an enterprise solution that's designed to anticipate your needs and provide insights to how you can better serve your customers. Infor solutions provide an innovative platform that's continually enhanced to address the flexibility and evolution that your industry demands.
Software products for wholesale distributors
ERP cloud software for distributors
Infor CloudSuite™ Distribution Enterprise is an industry-leading ERP software solution for wholesale distributors. It's built with capabilities that are designed specifically for the wholesale distribution industry and its subsegments. The solution provides an exceptional user experience and powerful analytics in a multicompany, multicountry, and multisite environment. This innovative, digital platform in the cloud enables distributors to continuously adopt new technologies and industry-specific capabilities.
HIGHLIGHTS
Achieve operational excellence across the supply chain
Establish differentiation through innovative, value-add services
Encourage business collaboration through mobile enablement, workflow, and alerts
Streamline inventory management with advanced statistical forecasting and stock recommendations
Maintain the highest margins with supplier- and customer-rebate management
PRODUCTS INCLUDED
Infor M3™
Infor® OS
Infor Birst®
Infor Implementation Accelerators
Distribution ERP software for small- to medium-size business
Infor CloudSuite™ Distribution is built specifically for the needs of small- to medium-size wholesale distributors. It's a comprehensive enterprise solution that weaves innovation into core competencies to help you better serve customers, outpace the competition, and expand profitability. You can optimise every facet of your operations, from sales, omni-channel engagement, inventory, and warehousing, to financials, value-add services, and more. Infor solutions can help you accelerate the pace of business by managing transactions with unparalleled visibility across the enterprise, allowing for better informed and faster decision-making.
HIGHLIGHTS
Provide an exceptional customer experience
Offer innovative value-add services
Automate and streamline business processes
Enhance workforce productivity
Gain visibility across the enterprise
PRODUCTS INCLUDED
Infor® Distribution SX.e
Infor OS
Infor Birst®
Infor Implementation Accelerators
Distribution business intelligence and analytics
Infor® industry analytics deliver relevant and meaningful insights for everybody from the boardroom to the warehouse. Infor Birst® makes business intelligence and analytics easy to consume with prebuilt industry and role-specific content and metrics embedded wherever business users need information.
HIGHLIGHTS
Leverage proven, pre-built industry content
Rely on C-suite dashboards for prescriptive analysis
Utilise intelligent drillback with in-context insights
Implement an open ecosystem for democratised analytics
Integrate data via an enterprise-wide solution
Distribution ERP integration for e-commerce
Infor Rhythm® for Commerce provides a fully integrated, multi-tenant, e-commerce solution that works with existing Infor ERP software products. The solution enables you to sell your complete product assortment in a rich, online shopping experience.
HIGHLIGHTS
Create a powerful online presence that offers a seamless shopping experience
Rely on cost-effective e-commerce management in the cloud
Make it easy for your marketing team to build and maintain
Use the included product information management functionality, or use your own
CPQ software for wholesale distribution
Infor® CPQ (Configure Price Quote) helps distributors, sell complex products more quickly. The rules-driven platform is designed for visual quoting and dynamic pricing to instantly produce a configuration-specific list price, dealer cost, and quoted selling price. Orders are automatically passed to your business system via enterprise integration.

HIGHLIGHTS
Sell complex products faster with quick and accurate quotes on demand
Optimize your supply chain to improve demand planning and purchasing
Bring your products to life with a visual selection and configuration experience
Gain complete visibility to data in real time
Customer relationship management (CRM)
Customer Relationship Management software Infor® CRM provides distributors with a view of every customer touch point across sales, marketing, customer service, and support teams.

HIGHLIGHTS
Manage leads, opportunities, and activities
Maintain full control of all data, when and where you need it
Leverage back-office and out-of-the-box, Infor ERP software integration
Empower your mobile workforce
Operate at a low total cost of ownership compared to similar customer relationship management products
Warehouse management system (WMS)
Infor® WMS is an intuitive warehouse management system that's designed to help you manage your distribution centre activities holistically. It combines warehouse fulfillment with embedded labour management and 3D visual analysis in a unified application. The solution can empower you to enrich service levels and increase product velocity.
HIGHLIGHTS
Rely on holistic, multisite warehousing
Gain unprecedented visibility into inventory, orders, and equipment
Deploy on-premises or in the cloud
Promote a global footprint with 14 supported languages
Utilise a highly configurable solution
Leverage a modern user experience
Human resources software
Infor® Human Resources is a leading-edge, end-to-end, talent-focused solution. It can help you strategically align people initiatives and talent capabilities to your overall business strategies.
HIGHLIGHTS
Get all the human capital management functionality you need in one complete solution
Utilise a consumer-grade, personalised, role-based user interface
Leverage relevant and timely data based on behaviour science and analytics
Gain complete employee visibility; hire, develop, and retain the right talent
Boost employee performance and improve workforce effectiveness
Cloud platform for distribution ERP integrations
Wholesale distributors use Infor® OS cloud operating platform to seamlessly connect services across all Infor CloudSuite™ industry solutions (as well as extending into many third-party solutions). Services range from essential, business-critical functionality to more advanced technology that's capable of providing competitive advantages to the enterprise.
HIGHLIGHTS
Leverage a unified cloud infrastructure for single sign-on, mobility, security, and compliance
Utilise seamless integration across Infor and non-Infor products
Ensure an easy-to-use, unified, user experience across all applications
Capture vital data from IoT devices
Use advanced analytics and AI for guidance and automated decisions
Maintain compliance, collaboration, and accountability with role-based homepages, alerts, and workflows
Let's Connect
Contact us and we'll have a Business Development Representative contact you within 24 business hours

By clicking "Submit" you agree that Infor will process your personal data provided in the above form for communicating with you as our potential or actual customer or a client as described in our Privacy Policy.