A modern Industrial Manufacturing ERP
Transform business processes and unlock innovation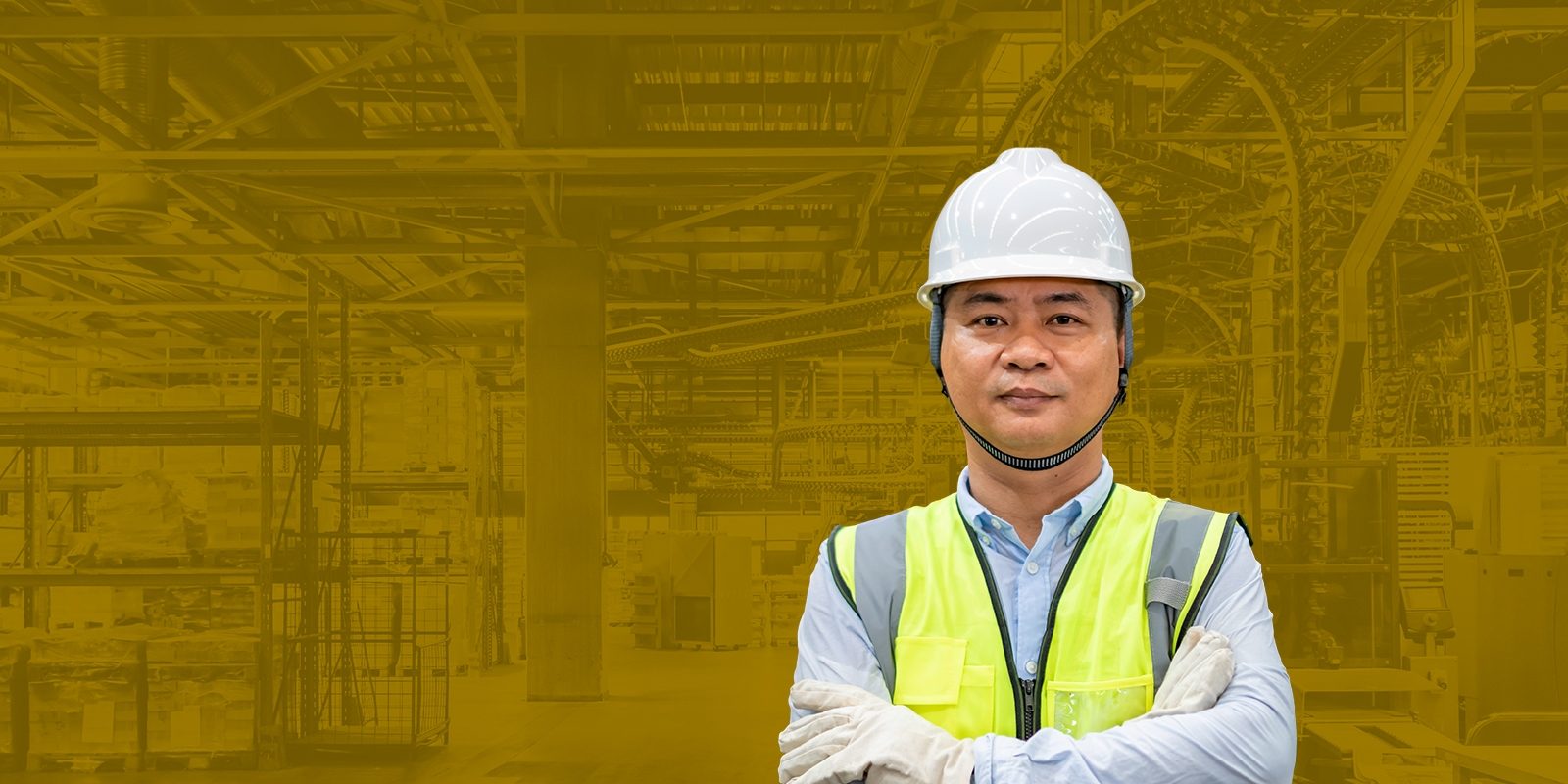 Explore hyperautomation, composable business, and other key manufacturing trends.
Discover why manufacturers should invest in a modern ERP solution.
Industrial manufacturing ERP software
Industrial manufacturing is undergoing a digital transformation. Meanwhile, manufacturers are under growing pressure to increase product performance and utilisation. Compete and innovate more effectively with the help our ERP solutions for industrial manufacturing.

Our simplified, manufacturing ERP solutions have industry functionality built in. We make it easier for you to support unique customer needs and grow your business.
A modern manufacturing era of innovation and competitiveness
Simplify complexity and ensure more accurate responses to customers with technology that's sophisticated and intuitive.
CloudSuite Industrial is a big part of our strategy going forward."
Packaging system solutions manufacturing
You can't support a modern manufacturing operation with old or even unsupported ERP solutions. Read why Oliver Packaging retired its legacy system, and how the industrial machinery and equipment manufacturer's new system and processes have reduced inventory for a $400,000 savings in just one business unit.
Custom packaging manufacturing
Many manufacturers are looking to merge facilities onto one common platform in order to streamline processes, increase data visibility, and improve customer experience. Learn how El Dorado Packaging has been able to reach its goals by moving to a cloud ERP system.
Industrial equipment manufacturing
For manufacturers in the service space, it's especially important to unify systems for a single source of truth. Read how Harsco Rail, an international provider of industrial services and engineered products for steel, railway, and energy organizations, competes globally in a modern manufacturing environment.
BUILT FOR INDUSTRY
Industrial Manufacturing solutions
Cloud ERP for industrial manufacturing
Discrete manufacturers around the world depend on Infor Industrial Enterprise to give them the necessary level of visibility to quickly respond to customer, supplier, and regulatory needs—without needing any software customisations.
HIGHLIGHTS
Automate processes for bidding, contracting, execution, and revenue recognition
Innovate faster and more efficiently
Manage production planning and scheduling
Coordinate aftermarket service and maintenance
Optimise production scheduling
Improve product quality
Leverage the highly flexible, scalable architecture to be more agile and synchronised with fast-changing customer expectations
PRODUCTS INCLUDED
Infor LN™
Infor® OS
Infor Birst®
Infor Implementation Accelerator
Deployed on AWS®
Manufacturing ERP software for mid- to small-size businesses
Infor CloudSuite Industrial (SyteLine) is an end-to-end ERP solution for both discrete and process manufacturers, and is powered by more than 30 years of experience supporting small- to medium-size manufacturers. The solution provides predictive analytics, collaboration, lean production tools, and integration options. CloudSuite Industrial is a mixed-mode application for engineer-to-order, configure-to-order, highly repetitive, process, and service-based manufacturers. The solution helps manage complexity and growth, while enabling you to gain performance improvements in customer service, productivity, and cost control.
HIGHLIGHTS
Innovate faster and more efficiently
Manage production planning and scheduling
Coordinate aftermarket service and maintenance
Optimize production scheduling
Improve product quality
Leverage the highly flexible, scalable architecture to be more agile and synchronized with fast-changing customer expectations
PRODUCTS INCLUDED
Infor SyteLine®
Infor® OS
Infor Birst®
Infor Implementation Accelerators
Deployed on AWS®
Manufacturing workforce management software
Optimise every aspect of labor management and productivity with Infor® Workforce Management. Strategically enhance workforce planning, execution, and analysis with an engaging, enterprise workforce management software solution designed specifically for the industrial manufacturing industry. You get time and attendance, demand-driven scheduling, workforce scheduling, and absence management tools.
HIGHLIGHTS
Enable your people to access workforce data anywhere, anytime
Track employee time and get the right data to payroll every time
Leverage vertically specialised shift- or demand-driven scheduling tools
Take advantage of intuitive software for budgeting, planning, and forecasting labor demand
CPQ software for manufacturing
Infor® CPQ (Configure Price Quote) helps sales teams, partners, and distributors sell complex products more quickly. The rules-driven platform is designed for visual quoting and dynamic pricing to instantly produce a configuration-specific list price, dealer cost, and quoted selling price. Orders are automatically passed to your business system via enterprise integration.
HIGHLIGHTS
Sell complex products faster with quick and accurate quotes on demand
Accelerate product innovation
Optimize your supply chain to improve demand planning and purchasing
Bring your products to life with a visual selection and configuration experience
Gain complete visibility into data in real time
Supply chain management software
Infor® Supply Chain Management solutions deliver intelligent supply chain orchestration by digitalizing supply chain processes in real time. You can gain end-to-end visibility that empowers data-driven decisions and optimal on-time delivery to your customers.
HIGHLIGHTS
Reduce supply chain costs, including waste and transportation costs
Achieve a single version of the truth to drive actionable insights
Reduce invoice processing and transportation lead times
Increase on-time and accurate shipment order rates
Increase team productivity and reduce expenses within your warehouses
PRODUCTS AVAILABLE
Infor Nexus™
Infor Integrated Business Planning
Infor WMS
Product lifecycle management software
Infor® PLM Discrete is a comprehensive product lifecycle management solution that seamlessly integrates with ERP and CAD systems. PLM Discrete empowers employees, suppliers, and partners to get products to market faster, improve design efficiency, and lower the cost of new product introductions.
HIGHLIGHTS
Support PLM management for make-to-order, configure-to-order, assemble-to-order, and project-based businesses
Leverage out-of-the-box interoperability with ERP, CAD, and manufacturing systems
Employ real-time reporting and analysis capabilities
Automate workflows
Utilize role-driven retrieval and information reuse
Manufacturing industry cloud technology
Infor® OS is a cloud operating platform that seamlessly connects services across all Infor CloudSuite™ industry solutions and many third-party solutions. Services range from essential, business-critical functionality to more advanced technology that's capable of providing competitive advantages to industrial manufacturing companies.
HIGHLIGHTS
Leverage a unified cloud infrastructure for single sign-on, mobility, security, and compliance
Utilize seamless integration across Infor and non-Infor products
Leverage an easy-to-use, unified, user experience across all applications
Capture vital data from IoT devices
Use advanced analytics and AI for guidance and automated decisions
Ensure compliance, collaboration, and accountability with role-based homepages, alerts, and workflows
Let's Connect
Contact us and we'll have a Business Development Representative contact you within 24 business hours

By clicking "Submit" you agree that Infor will process your personal data provided in the above form for communicating with you as our potential or actual customer or a client as described in our Privacy Policy.