-September 20, 2022, 09:00 AM
Coflex goal is to improve inventory control
MEXICO – Sept. 20, 2022 – Infor®, the industry cloud company, today announced that Coflex, a leading plumbing manufacturer in Mexico, has selected Infor WMS warehouse management system to enhance inventory control, optimize resources, elevate service, process Information in real time, improve decision making and boost productivity.
The solution was sold and implemented by Cerca Technology, a key Infor partner in Latin America, now strengthening its presence in Mexico.
"We are focusing on the excellence of our productivity and operational processes. Implementing Infor WMS will be a technological improvement that will enable us to get more benefits for our customers while aligning our processes with organizational goals," states Pedro Gonzalez, Coflex operations director.
Three main project characteristics are:
Increase inventory accuracy, improve reference and location, and obtain comprehensive product tracking.
Improve worker productivity with better practices to maximize warehouse space, manage logistical operations, and support company growth.
Elevate customer service by shortening delivery time, increasing delivery accuracy, allowing visibility in real time, and filling customer new needs.
"The deep experience of the team formed by Coflex and Cerca Technology, combined with Infor WMS functionalities, will enable us to reach goals set for the growth of our company," states Luis Diaz, sales manager Cerca Technology in Mexico.
"Optimizing warehouse efficiency and its capacity as well as setting better practices to enhance performance are crucial for companies such as Coflex. Infor WMS is the tool necessary to redefine operations and obtain needed productivity and efficiency," concludes Adriana Gutierrez, Infor Latam channel director.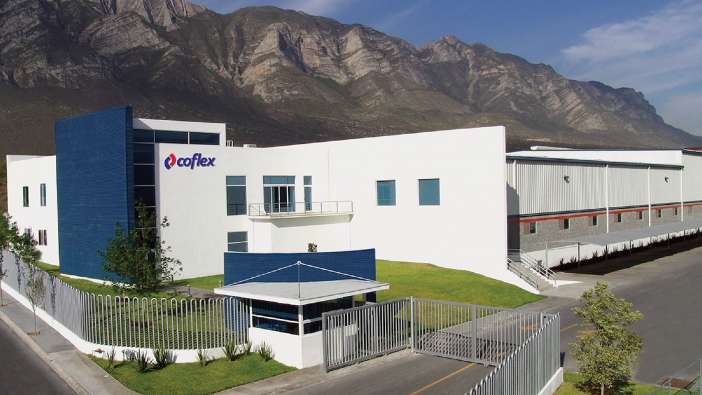 About Coflex
Coflex is a leading Mexican company that designs, manufactures and sells products for the plumbing industry. Founded more than 30 years ago, it now exports to more than 20 countries in America. Coflex has one of the most modern plants in the world. Constant innovations have been implemented in its manufacturing processes. Quality and technology systems make it a world-class company. Visit https://www.coflex.com.mx/en_MX/
# # #
Media contact
Claudia Vazquez
Infor
+54 11 4010 8079
Claudia.Vazquez@infor.com