United Arab Emirates-October 19, 2021, 04:00 PM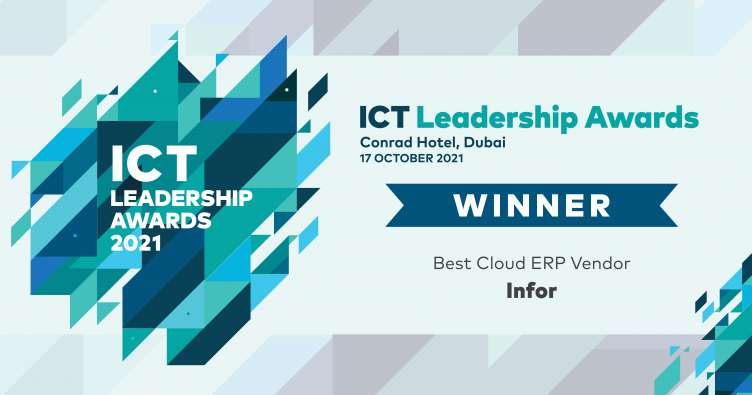 Infor has been named Best Cloud ERP Vendor at Gitex in Dubai this week. The honor was presented at the inaugural ICT Leadership Awards by CXO Insight Middle East.
Infor was chosen for its "exemplary leadership and innovative approaches and tools" by CXO Insight Middle East editors. The aim of the awards is to spotlight organisations that are making smart business decisions with emerging technologies and fueling the growth of the information and communications technology (ICT) sector in the region.
Infor has long been committed to developing and promoting ICT innovation in the Middle East and Africa region. The company has more than 750 customers in the region, with a team of 150 employees led by Amel Gardner, VP and general manager of Middle East & Africa, from its regional headquarters in Dubai.
"Because of our industry focus, we can offer a complete 360-degree, end-to-end transformation of our customer's enterprise, not just the finances or inventory. Our enterprise applications and ERP engines are at the heart of our solutions. These highly robust solutions manage financial and operational tasks, streamlining processes, eliminating redundancies, and providing end-to-end visibility. Our cloud ERP solutions leverage the latest technologies to provide an exceptional user experience and powerful analytics in a multicompany, multicountry, and multisite platform," Gardner said.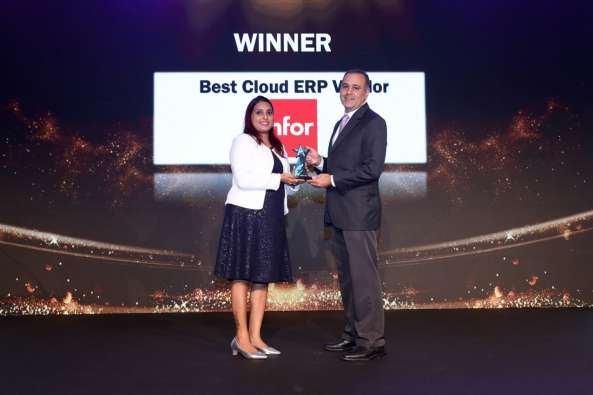 Infor has numerous customers across the region, with recent references including Supertech Group, the UAE-based supplier of industrial products and services; Al-Jazira Equipment Co. Ltd. (AutoWorld), a pioneer in auto leasing in the Kingdom of Saudi Arabia; Zahid Tractor, the leading supplier of plant and construction vehicles in Saudi Arabia; and Bahrain's Asry Shipyard, the Gulf region's leading maritime and industrial optimization yard.
In August 2021, market research firm Gartner Inc. positioned Infor as a Leader in the 2021 Gartner Magic Quadrant™ for Cloud ERP for Product-Centric Enterprises. Infor's Leader position was based on Gartner's evaluation of Infor's industry-specific CloudSuite solutions.

"Our solutions are built for the cloud," Infor's Gardner said. "We have invested more than $5 billion in our R&D to create modern, multi-tenant architecture all running on the number one public cloud platform —Amazon Web Services. We are committed to helping our Middle East customers reap the enormous benefits of our proven industry-specific cloud solutions to power their business success."