United Kingdom-May 18, 2021, 01:00 PM
4-year, £100,000 commitment will involve employee volunteers in career mentoring and STEM education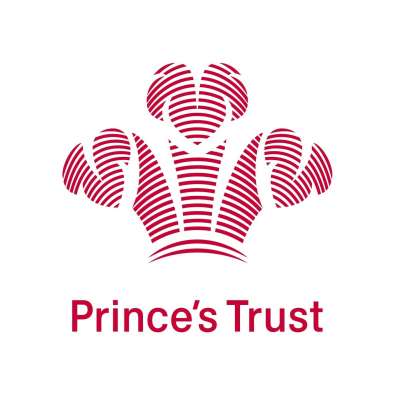 Sometimes their stories are emotionally harrowing, but they are equally inspiring. The youth aided by The Prince's Trust have all faced personal challenges blocking their way to education, employment, and entrepreneurship—and they are succeeding.
Now Infor is joining the effort to support disadvantaged young people in the UK through a new strategic partnership with The Prince's Trust. Infor is committing £100,000 over four years, along with C-level committee involvement and employee volunteers.
"We have long admired the Trust's effectiveness in combatting youth unemployment by addressing each person's needs individually. We are eager to actively support," said Anwen Robinson, Infor general manager & SVP of UK & Ireland, in announcing the partnership. "Youth may need us, but we also need them. There is a STEM and digital skills shortage in the UK. We need to inspire and equip the next generation—from all diverse backgrounds and circumstances—so they can join us in the technology industry, or wherever their passion may be."
Robinson will be joining the Trust's Technology Leadership Group, made up of leading tech execs who are focused on developing new ways that technology companies can aid and engage disenfranchised youth.
The Prince's Trust was launched in 1976 by His Royal Highness Charles, Prince of Wales, to improve the lives of disadvantaged young people across the UK. The Trust assists young people ages 11 to 30, particularly in the most deprived communities, including youth facing serious issues such as homelessness or past trouble with the law. The youth have to be committed to turning their life around, and they have to have a plan. "If they're willing to aim high, we are here," states the Trust website. Working with delivery partners, the Trust offers hundreds of free training courses, grants and mentoring opportunities to empower young people to build their confidence, find a job, or start a business.
Since its beginning, the Trust has supported more than 1 million young people, and has returned £1.4 billion in value to society through its help for young people over the past 10 years alone, according to its recent report.
Last year, of the young people engaging with a Prince's Trust programme:
40% identified as female
20% were from a Black, Asian, or minority ethnic (BAME) background
36.54% had a disability
36.67% faced issues with their mental health
17% identified as LGBTQ+
"The Prince's Trust is incredibly grateful for Infor's new partnership," said Ben Marson, Prince's Trust director of partnerships. "Your generosity will enable us to better support young people through our programmes such as Get Started, empowering young people to take a chance on themselves and try something new — all while learning crucial team-building skills, making friends and raising their self-esteem. Given the current circumstances effecting young people across the UK as a result of the pandemic, partnerships like those between The Prince's Trust and Infor are even more crucial and meaningful."
The partnership will allow Infor to live its values of giving back to communities and promoting STEM (science, technology, engineering, and math) education and careers. Employees will have plenty of opportunities to come together for volunteering that may include:
Employability and money management sessions: to improve skills, job search abilities and finances
CV reviews: to help sharpen and improve curricula vitae and cover letters for young people seeking employment
Technology skills workshops: to give young people a better understanding of the technology sector and how to develop a career in it
Fundraising events: including walks, marathons, Palace to Palace bike rides, even skydiving
The Prince's Trust has an international arm, too, with operations in Africa, Asia, Australia, the Caribbean, Europe and Middle East—so Infor employees around the globe can also get involved.
Marcus Mossberger, Infor senior director of industry & solution strategy, will coordinate events and activities with the Trust. "Marcus has been involved with a number of charitable initiatives with our parent company, Koch Industries. He has great ideas of what Infor can bring to the Trust beside fundraising," Robinson said.
"We know how challenging it can be – especially in today's constantly changing environment – for young people to find their way personally and professionally," Mossberger said. "The philosophy of The Prince's Trust aligns perfectly with Koch's focus on creating value for society and giving individuals the tools to thrive. We intend to utilize our talented people to help each young person unlock their full potential. Our goal is to help them develop transferrable skills, both technical and interpersonal, to give them hope for a brighter future."