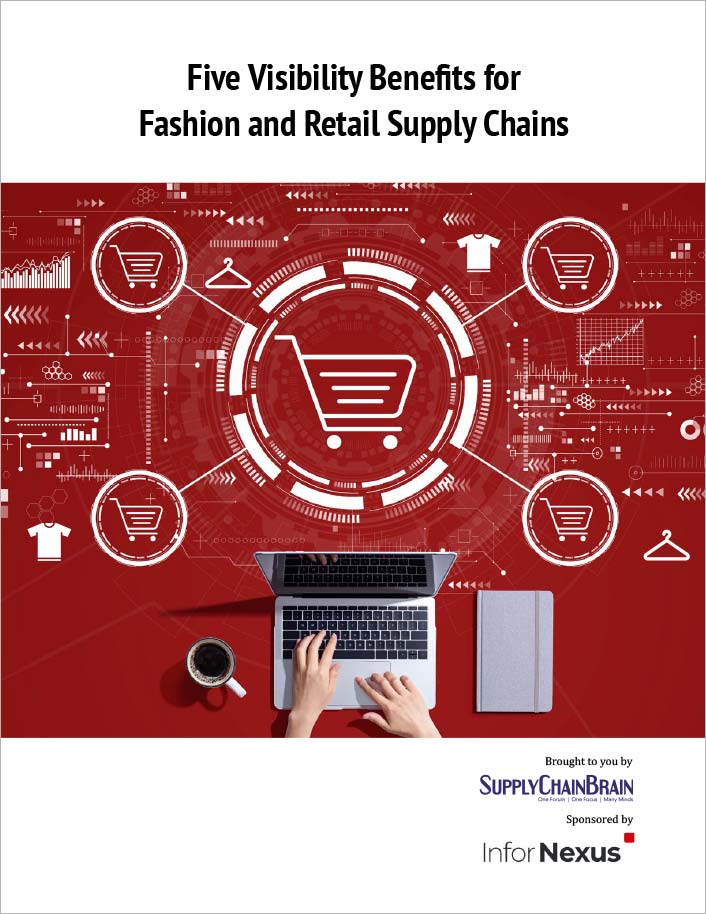 Analyst Report
The meaning of, need for, and opportunities from real-time end-to-end supply chain visibility
Overview
Supply chains have become steadily more complex — and risky — in recent years, from omnichannel D2C retail, COVID-19, geopolitical and trade tensions, sustainability compliance, inflation and more. Disruption all around demands better data, in as close to real time as possible, and across the supply chain. That means breaking down internal, functional silos to share critical information and stranded value.

Retail shippers, along with their suppliers and transportation providers, are especially vulnerable, given their reach across multiple borders, sourcing and selling multiple product lines online in a theoretically unlimited addressable, online market. And by the way, the market is unforgiving — one dropped shipment, and up to 80% of consumers shop elsewhere.

In light of this, it might seem surprising that so many shippers run their operations manually on an older TMS or WMS, Excel spreadsheets, e-mail, a phone and paper forms. They've always done it this way: Seriously, what could go wrong?

For one thing, the world's governments are falling behind on bringing the Earth's temperature down to 1.5oC below pre-industrial levels — "net zero" — and holding them there. That means more heat waves, freezes, storms, floods and fires and, coming soon, mandatory carbon emissions reporting for companies, including their suppliers and logistics providers. Most businesses don't even track the 80% of supply chain data generated mostly by outside suppliers and vendors. That means serious data-sharing and collaboration managing orders, shipments and inventory.

Join Infor Nexus experts as they discuss the meaning of, need for, and opportunities from real-time end-to-end visibility.
Please complete the form below
Fields with * are required.
By clicking "Submit" you agree that Infor will process your personal data provided in the above form for communicating with you as our potential or actual customer or a client as described in our Privacy Policy.