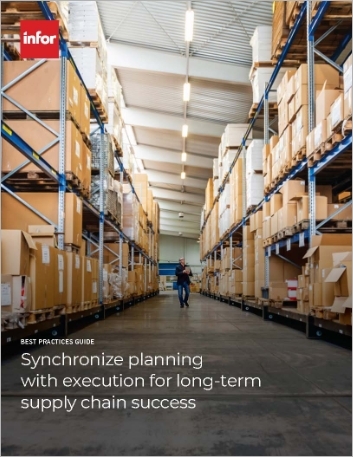 eBook
Synchronize planning with execution for long-term supply chain success
Overview
As organizations attempt to address a combination of global disruption and demand-driven expectations across their supply chains, many are experiencing severe setbacks and shortages. Furthermore, the struggle to adapt to increasing customer requirements and competitive alternatives with improved delivery speed, product personalization, and vendor compliance has led some companies to rely too heavily on short-term fixes.
The promising philosophy of "sense-and-respond" continues to develop into a reality, but many still find themselves making decisions that can undermine manufacturers' efforts to holistically enhance their value chains. So how do we make necessary adjustments to drive improvements? Download the best practice guide today to learn more.
Please complete the form below
Fields with * are required.
By clicking "Submit" you agree that Infor will process your personal data provided in the above form for communicating with you as our potential or actual customer or a client as described in our Privacy Policy.