Search Results
Displaying Results 1 - 10 of 20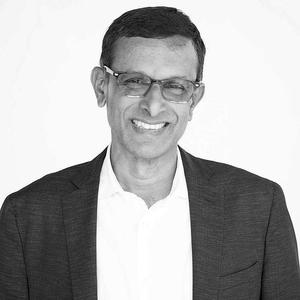 Soma Somasundaram, Infor President & CTO, reflects on the significance of the latest product update.
Filed Under:
Technology
Platform Technology
ERP
Cloud
Advanced features and tools help protect your business from fraudulent activities while ensuring the accuracy of financial data
While the food industry has been obligated to comply to stringent regulations to trace data throughout the supply chain, fashion brands may soon face a similar challenge. But tracing multiple steps from the sourcing of materials to the final product destination poses a crucial question: How can this be achieved effectively?
Filed Under:
Technology
Supply Chain
ERP
Cloud
Manufacturing organizations aim for operational excellence. This blog explores Infor's industry-specific ERP solutions with purpose-built capabilities.
Filed Under:
Manufacturing
ERP
Technology
Infor's modern CloudSuite ERP systems are uniquely suited to help distributors interact with the younger generation of customers, as well as the changing expectations of all B2B customers
Manufacturing's deskless workers play a vital role in operational efficiency. Democratizing data—making data consumable for a wider population—gives these front-line users valuable decision-making insights. With role-based dashboards and reporting tools, they can improve productivity and use of resources up and down the production line, from eliminating delays to improving quality control and compliance. Access to data means questions can be answered quickly, keeping processes moving smoothly.
Filed Under:
Manufacturing
ERP
Channel Partners
Technology is increasingly important to achieving sustainable business growth for manufacturers. Organizations are shifting toward industry-specific applications delivered in the cloud to maximize adoption, flexibility, visibility, data-driven decision-making, and security, as well as reducing through-life cost. Learn five benefits of selecting an industry specific ERP with all the vertical functionality you need built in.
Change is the only constant in manufacturing today. Disruption, innovation, and continual refinement of shopfloor processes are driving factors in today's complex market landscape. Whether you make commercial aircraft, office furniture, or industrial valves, you need to stay on top of trends and adapt. New strategies and actions must sync—and align with customer expectations. It's no easy task.
Filed Under:
ERP
Manufacturing
Technology
Trends
Learn why with expanding food supply chains and easier access to ingredients and ready-made meals, product information and safety regulations play a larger role in food production today.
Filed Under:
Manufacturing
Trends
Cloud
ERP
Supply Chain
It's not just about technology, it's all about responsibility. Cloud ERP solutions have technical differences, however what is even more important to take into consideration when considering the different solutions is the division of responsibilities between supplier and customer. In this blog we descibre those differences from a responsibility perspective.