800+ companies in the automotive industry reduce supply chain complexity and improve productivity with Infor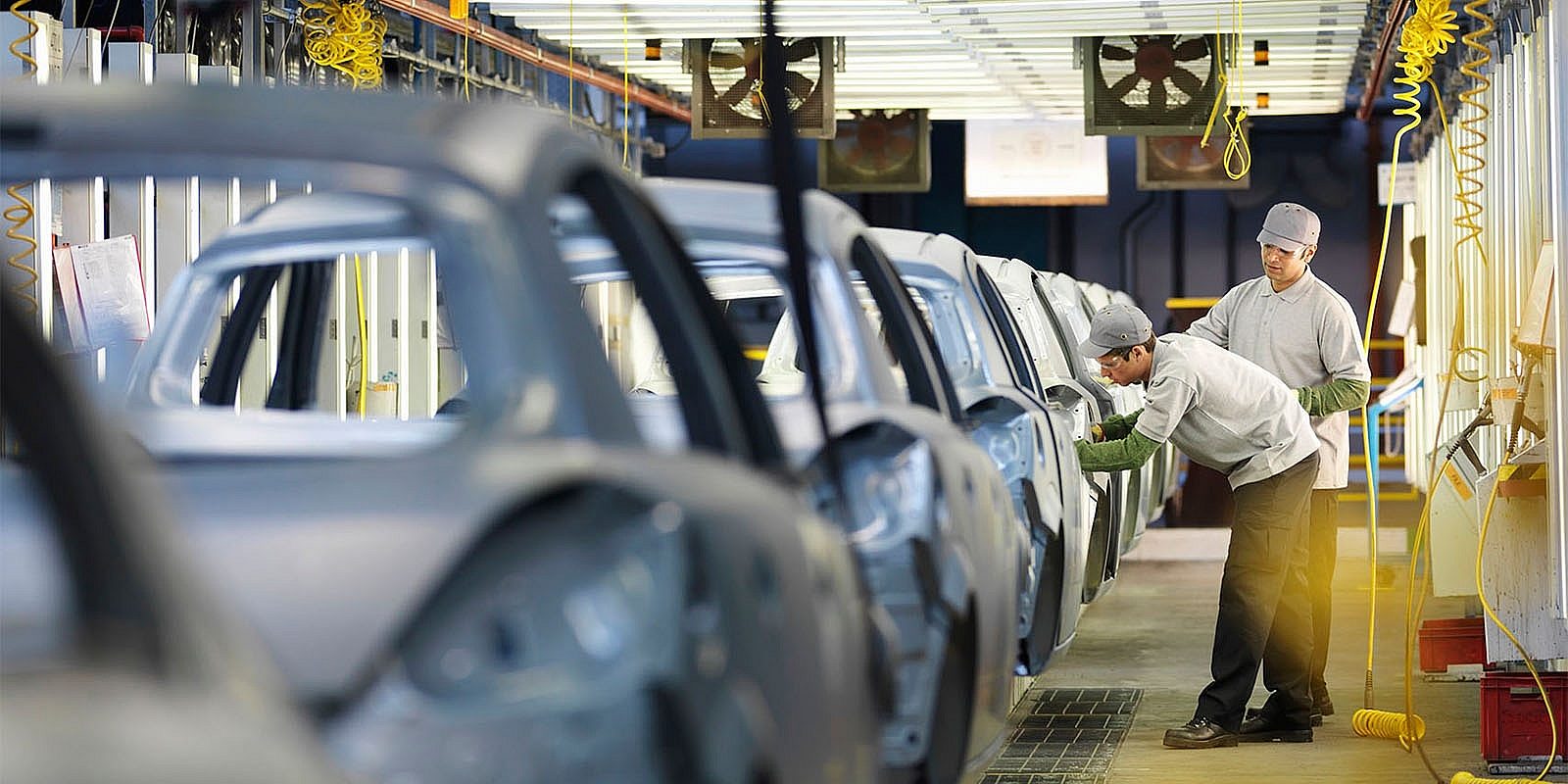 A guide to Industry 4.0 technologies for reluctant adopters
Top 5 issues in the automotive industry today
Automotive
Automotive manufacturers rely on Infor to help them modernize business processes, tackle complexity, and leverage Industry 4.0 technologies. Here are some unique challenges that Infor helps the auto industry overcome every day.
Increasing pace of product innovation
Dramatic changes in vehicle technology generate new levels of complexity.
Business collaboration
Consolidated platforms and complex EDI requirements complicate collaboration.
Complex supply chain networks
Supply chain networks often lack global visibility and end-to-end collaboration capabilities.
Inefficient and complex shop-floor and warehouse processes
Poor resource and asset utilization can reduce margins.
Industry 4.0 and digital transformation
Disconnected, heavily customized solutions impede smart manufacturing technologies.
Micro-vertical expertise delivers business value faster

Automotive Suppliers

Tire Suppliers

Automotive OEM

Specialty Vehicles

Aftermarket Parts & Service
Solutions for your most critical challenges
Solutions for your most critical challenges
Infor CloudSuite Automotive is the leading suite of ERP and related software for the automotive industry, integrated and delivered in a multi-tenant cloud.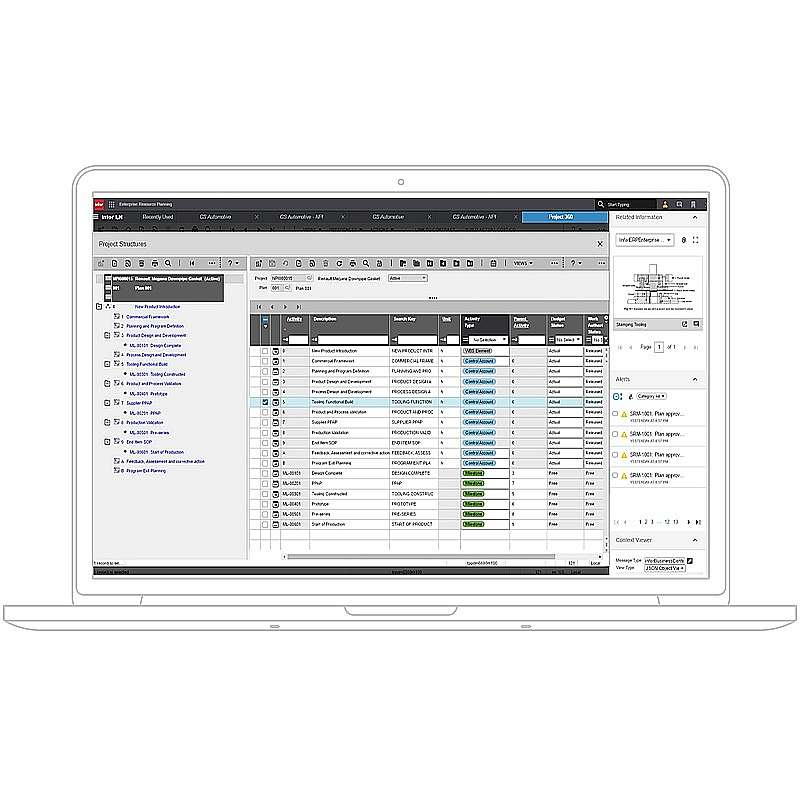 Offer a unique product and experience
Design and sell innovative products
PLM with embedded regulatory, quality, and supply chain impact analysis
Project management and stage-gating for new product introductions
Incoming RFQ evaluation and configuration
APQP, MMOG, and revision control
Embedded release management
Improve end-to-end business collaboration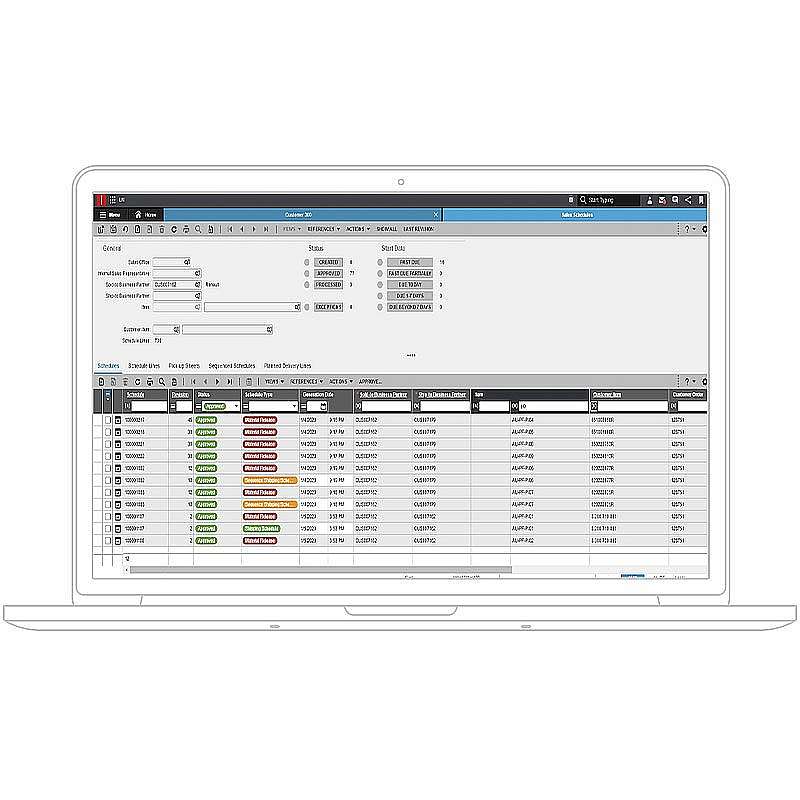 Improve end-to-end business collaboration
Share data externally to improve relationships, enhance service, and reduce costs
Global commerce network
Upstream and downstream visibility and collaboration
EDI and trading partner management
Collaboration via Infor Automotive Exchange
Robust contract management
Optimize the supply chain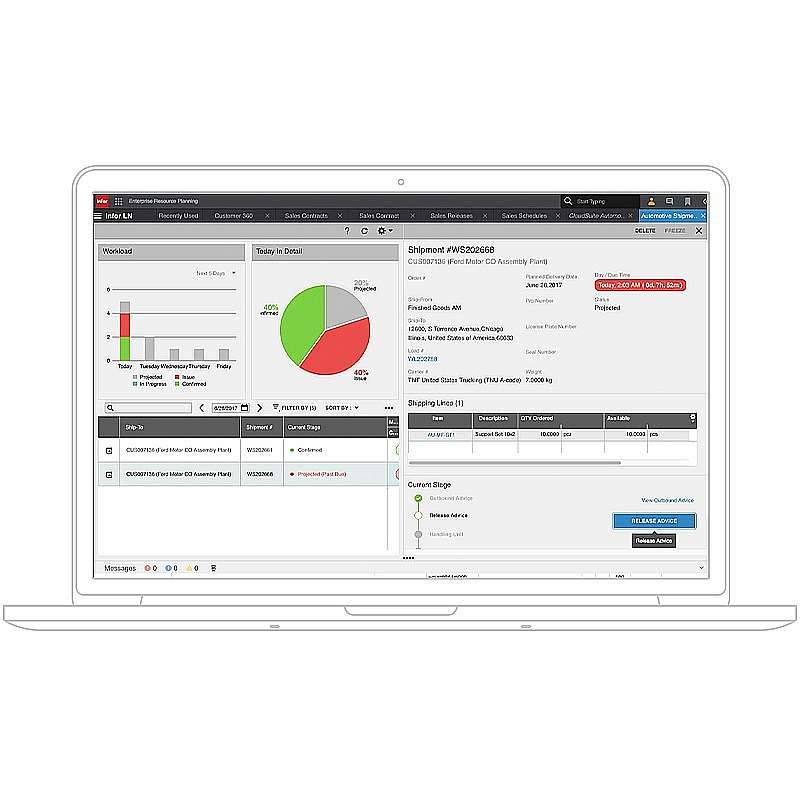 Optimize the supply chain
Improve network-wide visibility for planning and scheduling
S&OP and supply chain planning and optimization
Multisite, multi-logistics inventory planning
Enterprise-wide planning
Inventory control for reduced inventory costs
Item tracking with item, lot, and Serial 360
Reduce operational complexity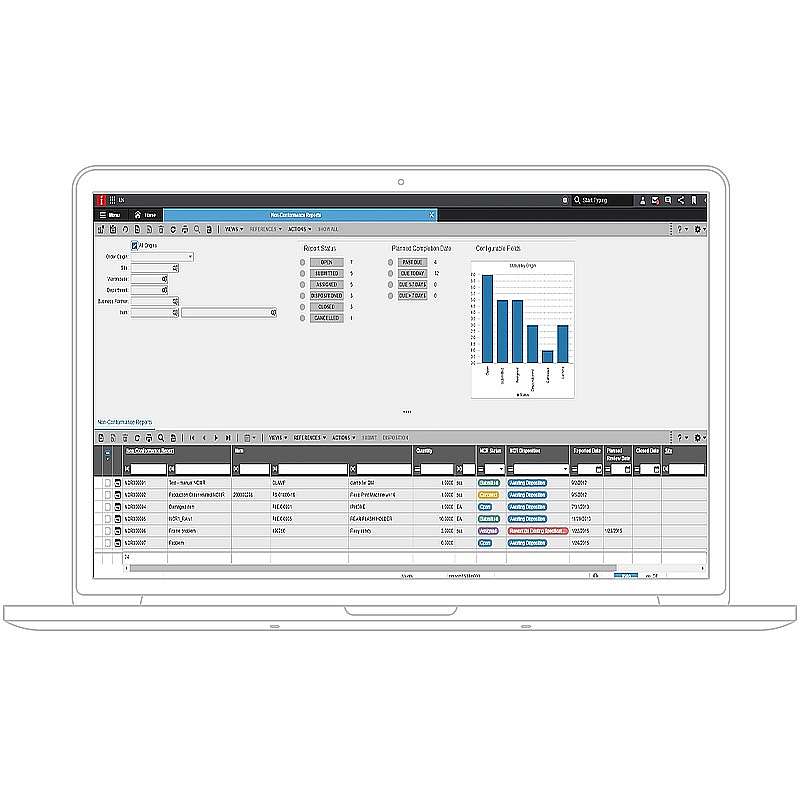 Reduce operational complexity
Implement an automotive ERP system that facilitates productivity, planning, and production to improve quality—while reducing costs
Project, repetitive, job shop, and assembly control in one solution
Tool tracking and planning for improved efficiency
Shop floor automation and workforce management
Detailed quality capabilities for ensuring quality products
Optimized utilization and throughput of equipment and assets
Create a platform for digital transformation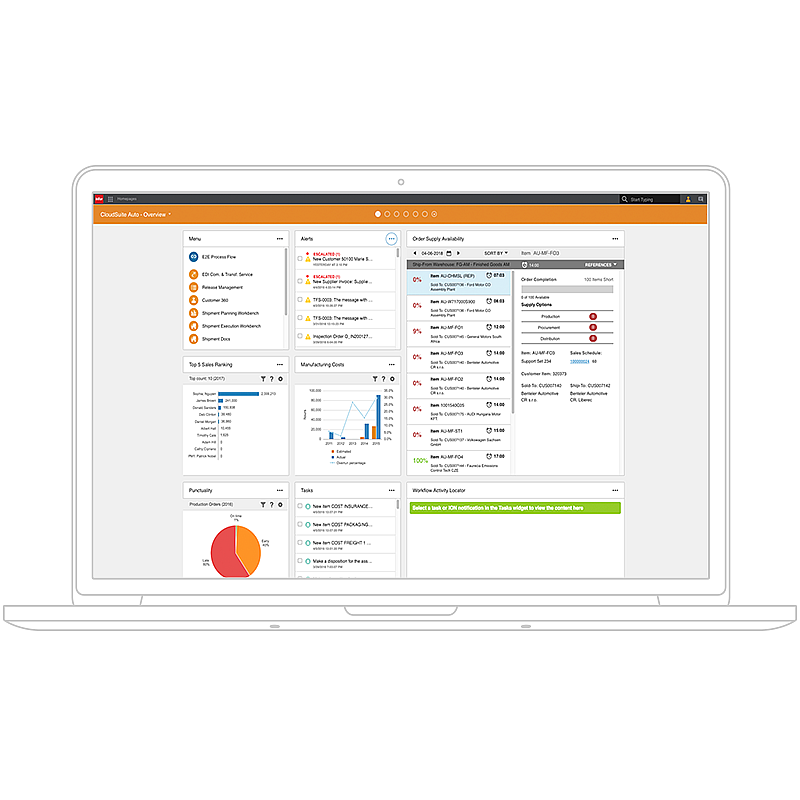 Create a platform for digital transformation
Rely on a complete solution to enable Industry 4.0 capabilities
Last-mile, industry-specific functionality
Scalable, secure cloud with extensibility for personalization
Multi-tenant deployment in the AWS® cloud or on-premises
Full IoT, AI, machine learning, and predictive analytics
Social collaboration, role-based homepages, and industry-specific KPIs
Productivity by the numbers
15-30%
improvement in productivity
13%
increase in production capacity
14-17%
cost reduction to plan and manage inbound material flow
Built for Industry
Automotive solutions
Let's Connect
Contact us and we'll have a Business Development Representative contact you within 24 business hours
By clicking "Submit" you agree that Infor will process your personal data provided in the above form for communicating with you as our potential or actual customer or a client as described in our Privacy Policy.