Delivering agile and scalable life cycle management capabilities on a secure, cloud-based platform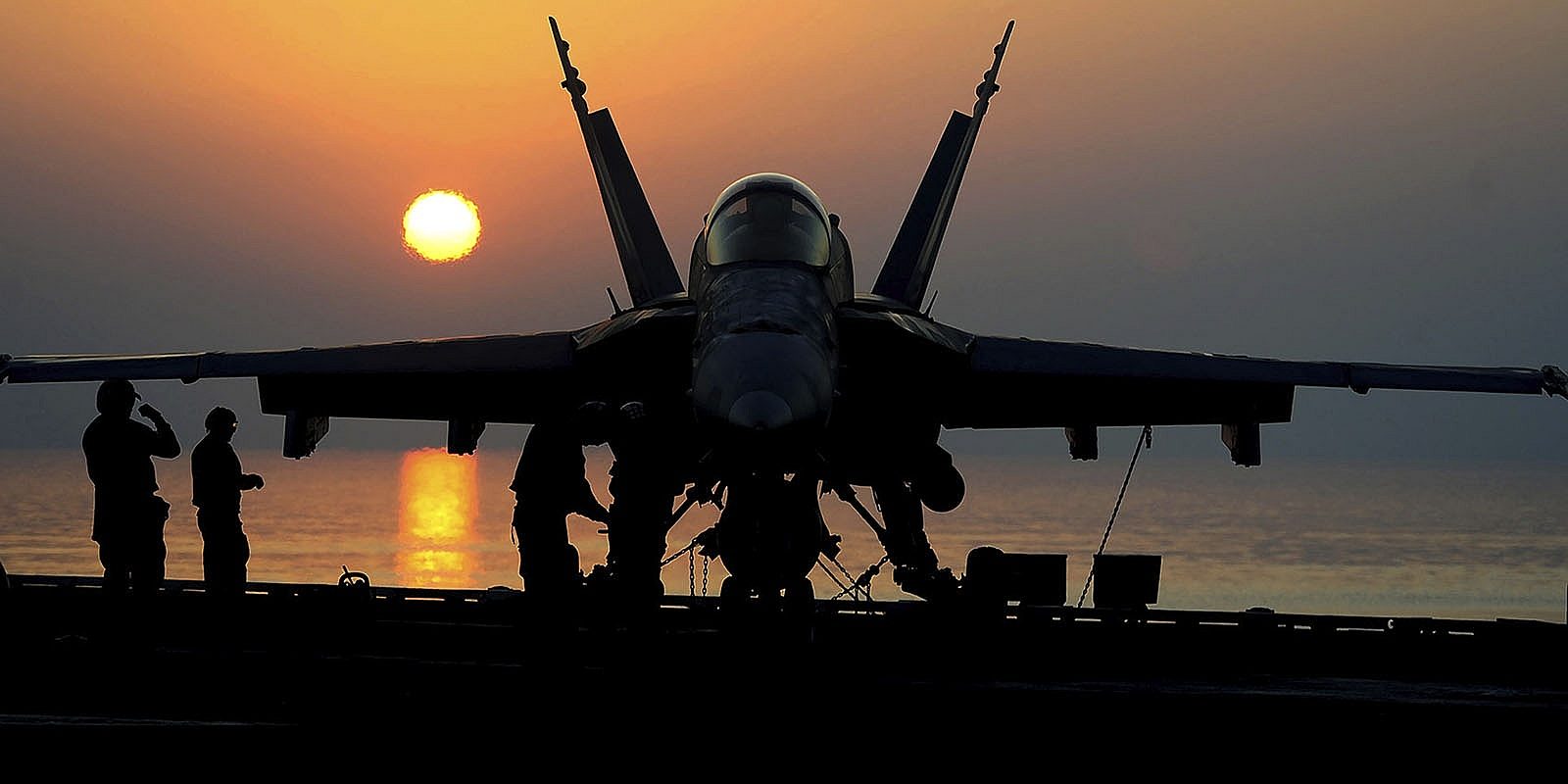 DoD Readiness and Asset Management
Infor solutions for Department of Defense MRO
Defense
Infor provides enterprise software—including maintenance management, personnel management, talent management, and supply chain software—to address the multiple priorities in today's contested environment. Here are a few of the challenges we help our customers confront:
Achieve financial auditability and compliance
Segregation of duties, transaction monitoring, and controlling access to sensitive data are a consistent concern.
Accelerate delivery of AI-enabled capabilities
Fragmented technology and minimal automation limits ability to curate trusted data and operationalize AI for competitive advantage.
Rebuild military readiness
Aging platforms, deferred maintenance, and poor global synchronization of assets, material, and data lead to lower operational availability of critical assets.
Integrate legacy logistics systems
Siloed, outdated technology is costly to maintain, presents security concerns, reduces data visibility, and limits business agility.
Cultivate talent for a ready digital workforce
Outdated recruitment, retention, and succession strategies impede warfighter development.
Solutions for your most critical challenges
Solutions for your most critical challenges
Infor delivers a leading suite of infrastructure, platform and application cloud services tailored to meet the needs of the U.S. Department of Defense.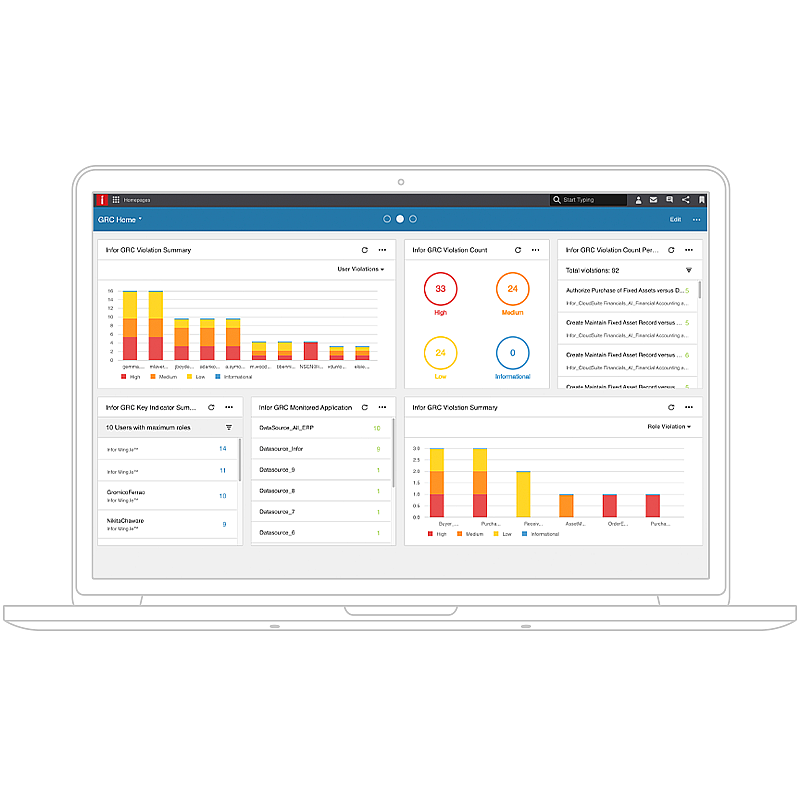 Achieve financial auditability and compliance
Automated risk and compliance solutions enforce policies and controls
Compliance automation that mitigates the risk of manual processes, human errors, and decentralized operations
Continuously monitor for segregation of duties (SOD) violations and dynamically identify suspicious behaviors
Solution agnostic: monitor all your financial, procurement, and ERP systems from one centralized hub
Automate policy documentation and controls implementation for self-attestation and third-party audit
All-in-one interface with graphical rule-building, exception reporting, and KPIs
Accelerate delivery of AI-enabled capabilities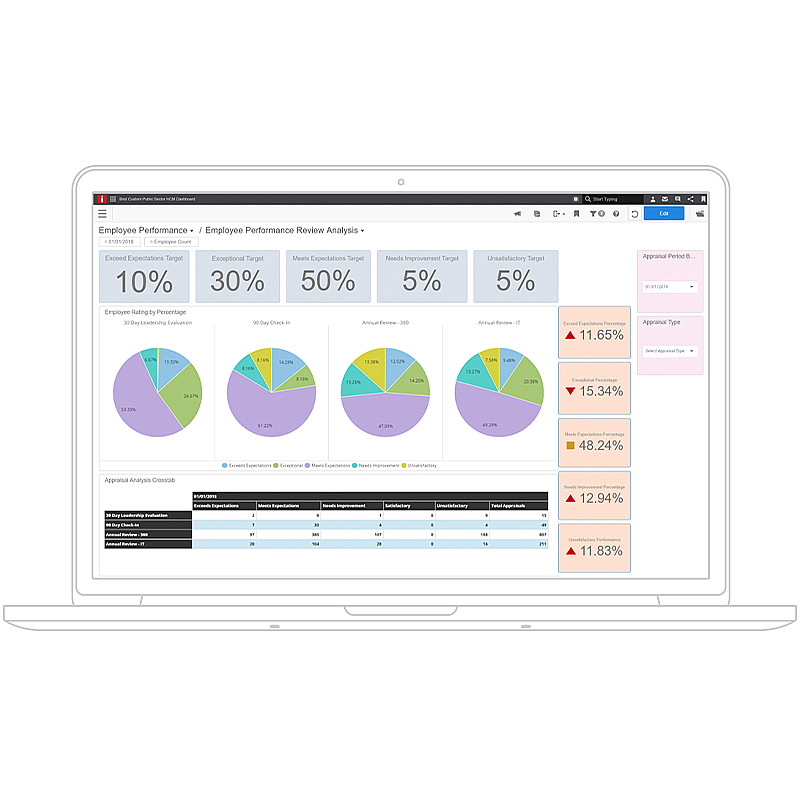 Accelerate delivery of AI-enabled capabilities
Operationalize trusted data and artificial Intelligence to augment the warfighter
Enable predictive logistics with self-tuning algorithms to forecast demand and reduce supply chain variance
Achieve target levels of availability using predictive maintenance models and sensor data
Increase productivity by automating repetitive tasks with process automation
Equip "citizen data scientists" with linked, trusted data and managed machine learning tools
Extend AI to the edge with IoT sensors and mobile solutions
Rebuild military readiness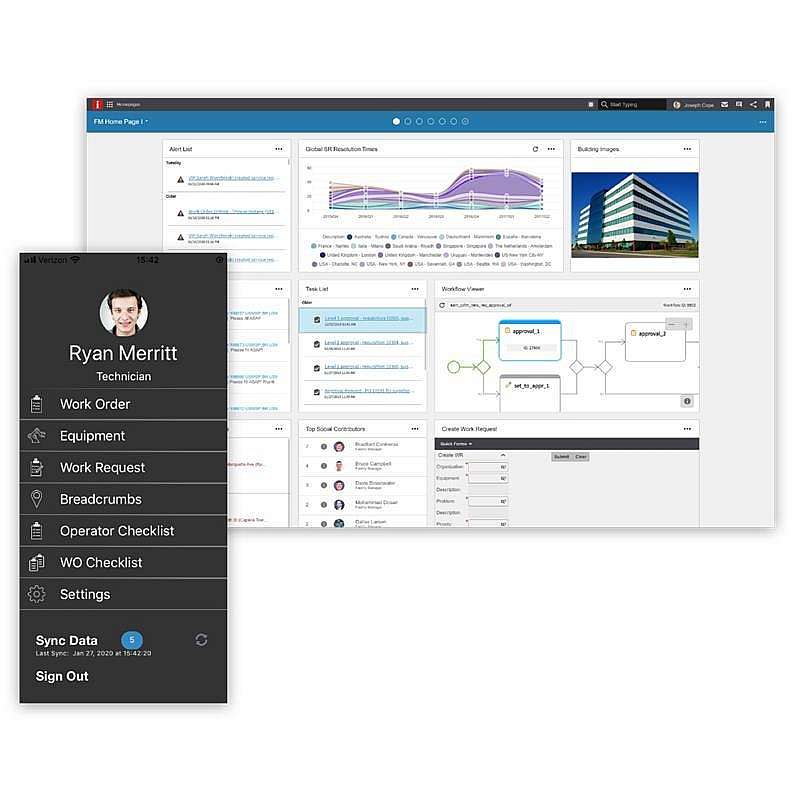 Rebuild military readiness
Deploy end-to-end strategic planning and analytics to support new operational concepts
Streamline maintenance planning, execution and supply chain support for critical fleet assets, equipment and installations in connected and disconnected environments
Achieve targeted levels of availability by deploying CBM+ and RBM methods for maintenance
Establish authoritative data and metrics for sustainment effectiveness and efficiency by leveraging analytics, IoT, AI, ML, and other modern technologies
Prioritize asset and capital investments for funding recapitalization, sustainment, and modernization projects
Designed to support enterprise asset management policy based on ISO 55000
Integrate legacy logistics systems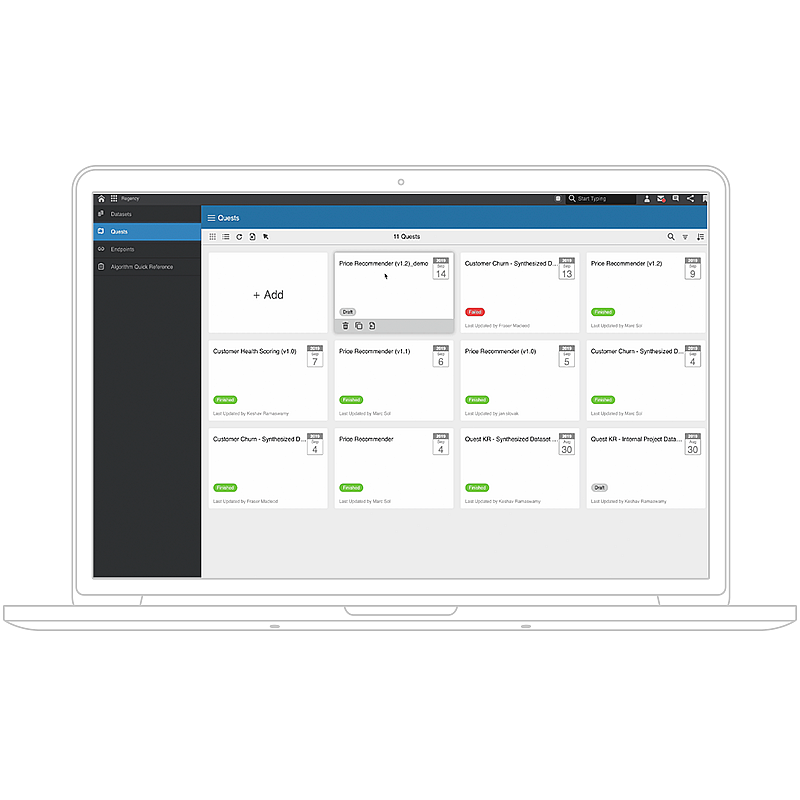 Integrate legacy logistics systems
An integrated data environment powers digital transformation
Host applications, data, systems, and services in a secure cloud
Extend existing technology and legacy applications with edge capabilities using data lake, APIs and low code/no code development capabilities
Scalable integration platform-as-a-service and embedded process automation streamline end-to-end business processes
Modernize the user interface and enhance security by consolidating applications and services into configurable enterprise portals
Increase productivity with contextual AI-powered experiences that raise tasks, alerts & notifications from all source systems
Cultivate talent for a ready digital workforce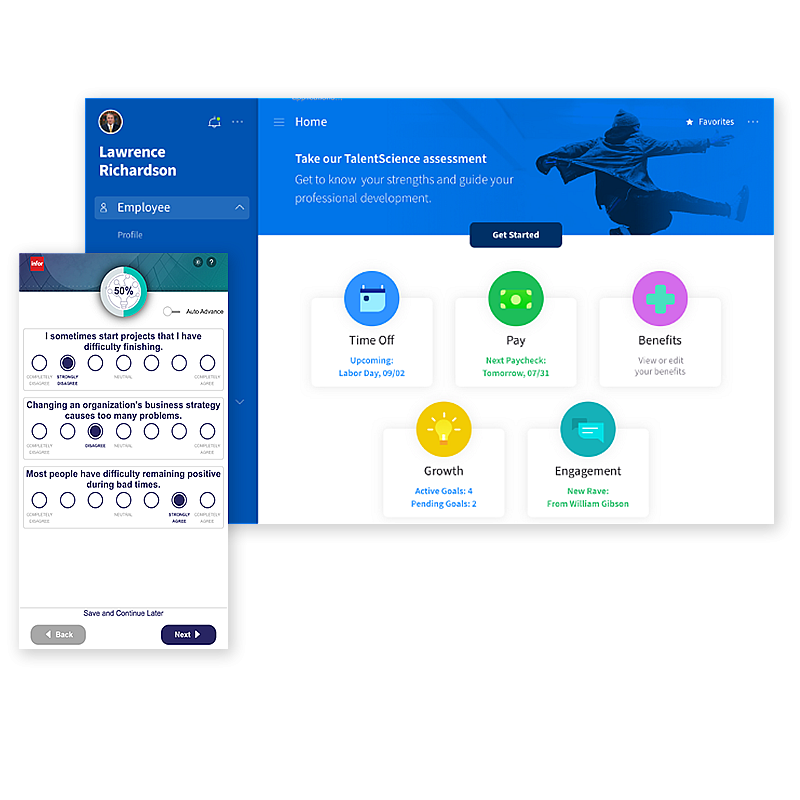 Cultivate talent for a ready digital workforce
Apply data science to unlock warfighter potential
Fill critical capability gaps with targeted recruitment, career development, and succession planning
Leverage patented behavioral science to identify future leaders and optimize team dynamics
Provide digitally focused education, training, and professional development
Increase awareness of career benefits and incentives that support warfighters and their families
Effectively manage initiatives such as diversity and inclusion and use of hiring flexibilities

Productivity by the numbers
27%
decrease in employee turnover
30%
reduction in MRO inventory holding costs
30%
reduction in mission asset downtime
BUILT FOR INDUSTRY
Defense solutions
Let's Connect
Contact us and we'll have a Business Development Representative contact you within 24 business hours
By clicking "Submit" you agree that Infor will process your personal data provided in the above form for communicating with you as our potential or actual customer or a client as described in our Privacy Policy.