France-June 14, 2023, 09:00 AM
Renowned women's ready-to-wear brand chooses Infor CloudSuite Fashion ERP to modernize its entire information system and provide a global supply chain, with an omnichannel approach
RUEIL MALMAISON, Paris – June 14, 2023 – Infor®, the industry cloud company, today announced that Anne Fontaine, a women's ready-to-wear and accessories brand known for its white blouses marketed with noble materials (such as silk, lace, linen or cotton) and numerous finishing details, has just opted for Infor CloudSuite Fashion, an enterprise resource planning (ERP) solution specifically designed for the fashion, textile and luxury industries. This choice is part of a vast project to modernize the company's information system, with the aim of introducing OMS (Order Management System) functionalities, i.e. automated tracking and management of sales, orders, inventory and order fulfillment, all with a view to creating a truly omnichannel customer experience.

With 350 employees and sales of €60 million, the company is present in Asia, the United States and Europe through subsidiaries and some 50 boutiques,mainly in its own name. All Anne Fontaine's creations are designed in France, in the founder's Honfleur workshop, and each of her inspirations begins with a simple sketch on paper. Capturing the elegance and sophistication of Parisian women, her creations are characterized by impeccable attention to detail, exceptional materials and flawless craftsmanship.

Ari Zlotkin, CEO of Anne Fontaine, comments: "Our brand has been gradually built up over time and, as our needs evolved, our system became increasingly obsolete. Today, manufacturing is at the heart of the issues facing brands, and we want to quickly gain in efficiency by equipping ourselves with a modern, scalable ERP solution."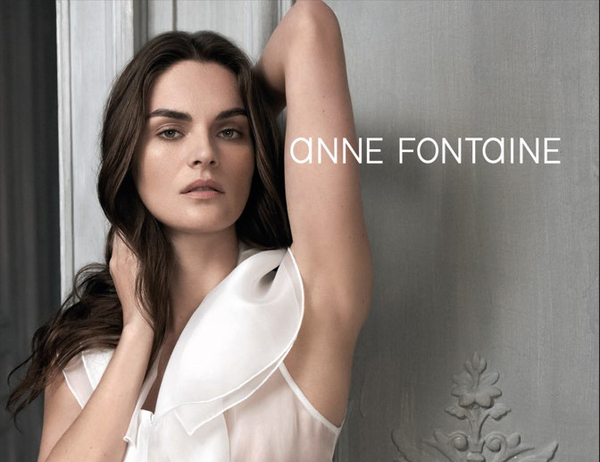 Anne Fontaine called on Prodware, a true partner in the digital transformation of companies, to identify all of the company's needs and select various suppliers. The Infor solution was chosen at the end of 2022, in view of its functional richness and its ability to evolve in the multi-tenant cloud for greater modularity and interoperability (notably with marketplaces). The rollout of Infor CloudSuite Fashion is scheduled for the end of 2023 in France and the United States, then progressively in other countries, all within a high-availability cloud environment hosted by AWS (Amazon Web Services). ELCIMAÏ Group, a long-standing Infor integrator partner, will conduct the implementation.

Bruno Kientzel, managing director of ELCIMAÏ Business Solutions, comments: "This is a particularly ambitious digital transformation project in the Infor cloud, with a very broad application and geographical scope at the outset, the first batch integrating logistics flows for 16 subsidiaries in 13 countries, and the implementation of international finance for seven subsidiaries in four countries. Added to this is the integration of almost 50 boutiques, checkout management, five marketplaces, an e-commerce site, PLM (product lifecycle management), a warehouse management system in the U.S. and the dematerialization of supplier invoices. This project is in line with our strategy of carrying out significant international digital transformation projects based on the Infor CloudSuite."

Philippe Maillet, Infor's sales director for channel in France & Iberia, comments: "Infor's solution enables fashion brands to manage all their activities — accounting, production, purchasing, inventory and warehouse management — within a single, integrated solution and, de facto, to manage all their intersubsidiary flows, as well as localization and compliance obligations at country level."

The company is also working on other parallel projects, such as implementing a new customer relationship management (CRM) system, and developing interfaces between Infor's solution and other applications: These include C-DESIGN PLM software (which organizes product development data into a single, reliable interface for monitoring the progress of a collection), the Magento e-commerce platform, Yourcegid Retail Y2 store management and omnichannel control software, and, eventually, a solution for dematerializing invoices.

Zlotkin concludes: "We are enthusiastic and eager to have access to all these modern tools, which should enable us not only to improve performance and customer satisfaction, but also to develop our market share by increasing our online sales, thanks to an accurate, real-time view of our stocks. The development of e-commerce is one of our main concerns, although all the points, such as CRM, PLM and tax compliance, should also contribute to the success of this project."

Learn more about Infor CloudSuite Fashion.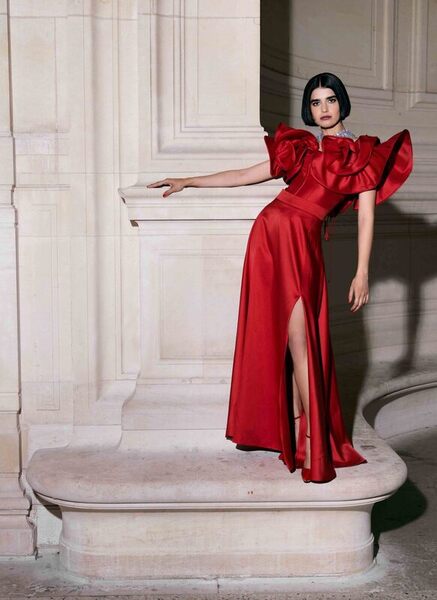 Photos courtesy of Anne Fontaine

About Anne Fontaine
Anne Fontaine is a French ready-to-wear brand founded in 1993. It offers a complete wardrobe centered around the white shirt, accompanied by a line of accessories. The brand embodies fashion and femininity as well as a synergy between creation and technical knowledge and artisanship. Anne Fontaine has grown to become an internationally recognized luxury label, serving clients in Europe, the United States and Asia. The brand has over 200 employees worldwide and offers its creations in more than 50 boutiques.
About ELCIMAÏ Group
Founded 30 years ago by Pascal Denier, the ELCIMAÏ Group, headquartered in France, is a diversified holding company organized around 2 divisions:
- A professional real estate division (design and construction of new buildings and refurbishments) and environmental, industrial and logistics consultancy. ELCIMAÏ has the architects, engineers and design offices needed to design and build complex buildings, as well as consultants working in a wide range of private and public sectors.
- An IT division with two business lines addressing different markets: a software publisher dedicated to the worlds of banking, mutual insurance, provident societies and insurance, and an ESN (Entreprise de Services Numériques) business line: ERP and specific solutions integration, application outsourcing for the banking, mutual insurance, insurance, industry, logistics/distribution and associated services markets (local authorities, EPICs, business support, etc.). ELCIMAÏ has been an Infor partner since 1999.
The complementary nature of its offerings enables it to respond to large-scale projects involving major organizational and productivity challenges, both in France and abroad. The ELCIMAÏ Group employs nearly 400 people at 14 sites across France.

# # #

Media contact:
Richard Moore
Senior PR Director, EMEA,
Richard.moore@infor.com,
+447976111243