United States-June 21, 2023, 09:00 AM
Infor Healthcare applications help Bozeman Health to raise quality of care for growing communities

NEW YORK – June 21, 2023 – Infor®, the industry cloud company, today announced the success Bozeman Health has seen with its healthcare-specific artificial intelligence (AI), supply chain (SCM), and analytics solutions. As a primary healthcare provider in one of the fastest-growing cities in the U.S., Bozeman Health was challenged to quickly expand its patient care and services without negatively impacting quality of care and increasing costs. By partnering with Infor, Bozeman has successfully integrated AI into key processes so that the organization has the tools to be more efficient and accurate to meet demands, and make smarter decisions for supply, vendor and warehouse management. These improvements will allow Bozeman to stay true to its mission in keeping patient care high at the lowest cost possible.

In 2021, the organization put a plan in place to migrate from its legacy system to cloud-based technology in order to reduce supply costs and waste, overcome unconnected and unreliable supply data systems and processes, provide accurate information to local, state, and federal agencies, and get an accurate and timely assessment of supply availability and needs. Bozeman Health selected Infor because of the company's deep expertise in the healthcare industry and its ability to provide a scalable, user-friendly, agile solution that could quickly help Bozeman boost efficiency and streamline processes.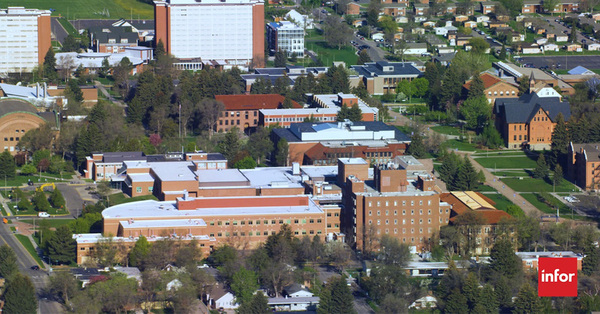 Bozeman Health always had a big job in managing its supply chain for medical supplies and other essentials, and with so many different departments each doing their own ordering, and doing so in their own unique ways, lack of consistency made tracking difficult. It was necessary to adopt new technology to accurately and timely assess what supplies were available, where they were, keep a better handle on supply costs, and eliminate waste. Especially during the past few years, managing inventory and demand for critical medical supplies for staff and patients became even more essential.

More recently, the team also needed reliable supply data for reporting to government agencies as well as to the organization's incident command team, which meant scaling the vendor selection process and moving from a manual, error-prone process to AI-driven vendor management that could automatically identify the right supplier, resulting in better patient care while reducing costs.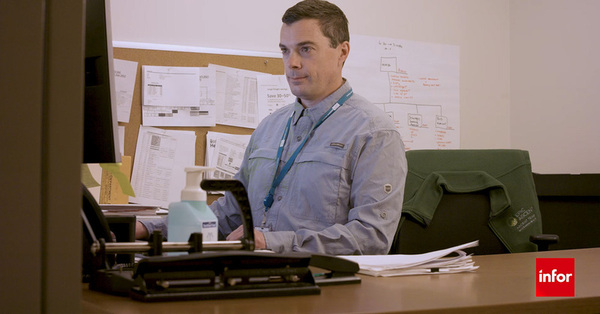 Ryan Williams, supply chain director at Bozeman Health
"Bozeman is one of the fastest-growing cities in America, and as we increase our services to meet new populations, Infor Coleman AI ensures we are selecting the right vendors to provide us the best quality products to care for these patients. Without these automated insights, our patients and organization would be at risk as we try to select the right vendors for new services. It also gives us the comfort level to know we are working with vendors that are high performing and federally approved," said Ryan Williams, supply chain director at Bozeman Health.

By implementing Infor's cloud-based healthcare solutions, built on Amazon Web Services® (AWS), Bozeman Health has been able to quickly adopt new processes, establish a new system of record, and implement new reporting capabilities that could adapt to the unexpected new demands. In addition, staff is able to add more reliable information into a centralized system, giving Bozeman Health leaders a single, dependable source of information.

A significant outcome of this transformation was that Bozeman Health staff was able to scale the vendor selection process with Infor Coleman AI by ranking suppliers by three industry benchmarks. Through this process, teams at Bozeman have identified 10 percent of vendors as suppliers not performing, created a faster vendor selection from 30 minutes to 3 minutes with on-demand access to vendor performance, and became 100 percent compliant with automatic verification of vendors against the OIG Exclusion database. The organization will also save money through better negotiating power with underperforming suppliers and improve patient care by selecting vendors that deliver the right inventory at the right time.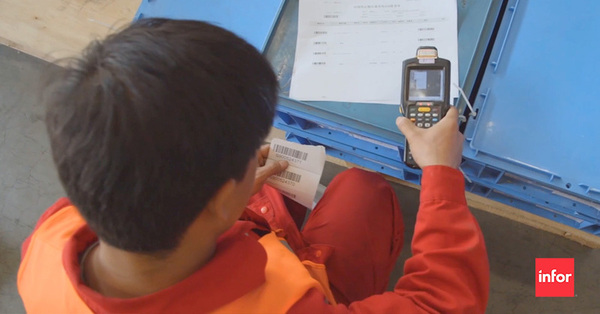 Additional integrated AI capabilities deployed at Bozeman Health include Infor Coleman Digital Assistant (DA), which empowers employees to find information by simply asking a question via text or voice chat such as stock location, PO status, and more. No longer do employees waste time looking for information as Coleman DA is accessible directly within the cloud ERP or mobile app. This time savings also translates to costs savings, which can be used to scale and expand the organization with the growth experienced daily.

Since moving to the cloud with Infor, Bozeman Health has seen significant improvements in productivity and profitability, and the organization continues to find ways to improve processes and increase the reliability of information that gets entered into its systems with the help of Infor's software.

"In healthcare, where tracking and real-time data are essential to keep departments running, it is critical to lean on modern technology to support the growing needs of a health system," said Matt Breslin, Infor executive vice president and general manager. "Now more than ever, organizations are seeing the value in modernizing their technology solutions to focus more on integration, interoperability, and analytics. The free flow of data is critical to the success of all healthcare organizations, both operationally and in terms of patient outcomes."

For more information please visit:
• Infor Coleman AI
• Watch this video to see how Infor's healthcare-specific AI, supply chain & analytics solutions are helping Bozeman Health scale its quality patient care & services.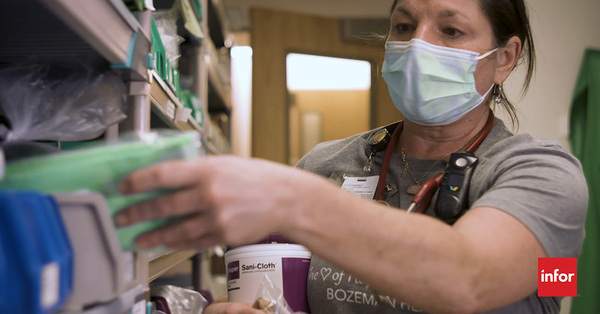 # # #

Media contact:
Christina Ledger
Infor
(312) 662-2135
Christina.Ledger@infor.com