CloudSuite™ Industrial Enterprise
Harsco Rail chose Infor to help transform 17-year-old business processes & mindsets.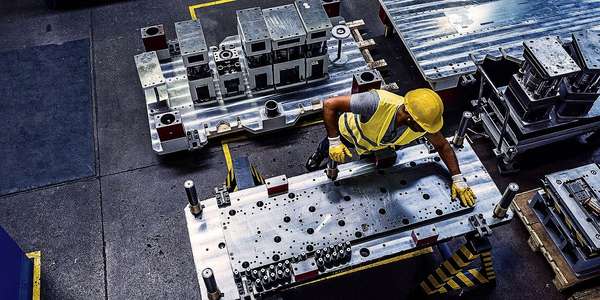 Modernizing their business
Outdated software and paper-based processes were keeping Harsco Rail from maximizing its potential. The company leadership realized their outdated systems couldn't help advance their business goals. The company was increasingly introducing more service offerings to support its manufactured products, expanding into repair kit sales and providing maintenance services to the big 7 railways. It needed one industrial machinery software application and a single source of data to support this company-wide growth and innovation.
Featured CloudSuite™ Industrial Enterprise Resources
Product Demo Videos
Discover more about CloudSuite™ Industrial Enterprise
Efficiency gains through automation
Harsco Rail leveraged its long-standing, strong relationship with Infor to move to CloudSuite Industrial Enterprise. This move immediately transformed the business and the mindset the company had in place for 17 years. Harsco Rail now has access to the industry best practices, emerging technology, and consumable data it needs to grow and thrive—all within a smaller IT footprint than it had before.
120
days for Harsco Rail to deploy CloudSuite Industrial Enterprise
24-48
hours cut to achieve real-time transaction processing
1
consolidated system and data source for information spanning 35 countries
We are very pleased with Infor CloudSuite Industrial Enterprise and have gained great user adoption with its ease of exporting and downloading data.
A technology backbone for modernizing industrial enterprises
Infor CloudSuite Industrial Enterprise is the technology backbone you need to modernize your business. Boost performance and efficiency in areas that are essential to your manufacturing organization—improving customer engagements, your operations, and the supply chain.

Digital backbone
Automate complex tasks
Networked analytics & business intelligence
Extensibility for unique business requirements

Improved customer engagement
Configure products & share 2D and 3D images
Manage products from inception through delivery & service
Integrated operations
Industry best practices for project-based manufacturing processes
Global, multi-site planning capabilities

Supply chain transparency
Maintain global supplier visibility
Use advanced warehouse management
Eliminate stock-outs and delays