Infor Private Equity Practice
Collaborating with operating executives to drive sustainable value creation in their portfolios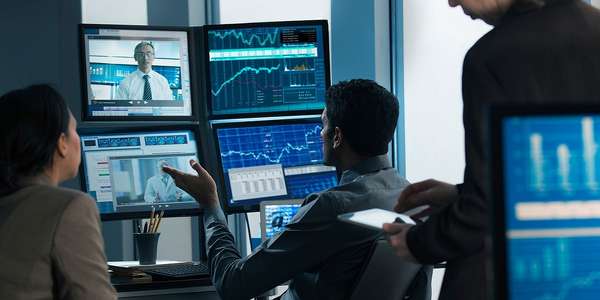 Infor understands private equity
Infor's Private Equity Relations team focuses on opportunities to generate operating performance improvements across a firm's portfolio with our cloud-based, industry-specific, enterprise applications. Our solutions deliver high-value business outcomes that are implemented quickly and can be repeated across the portfolio.

Our collaborative approach with operating partners begins with targeting specific areas of the portfolio where we can quickly deliver significant operating performance improvements. Whether it's looking at opportunities to deliver supply chain efficiencies that free up working capital, or accelerating product delivery time to market, Infor's Private Equity Relations team can work with partners to identify short-term value creation initiatives that impact the business.
Value-creation engagement
Rapid time-to-value initiatives
Service barometer and spend analysis
Rapid acquisition and implementation model
Portfolio-wide Master Services Agreement
Infor executive sponsorship
Private-equity event sponsorship
Targeting rapidly deployable and sustainable initiatives
---
Accelerate digital transformation
Provide industry-specific functionality
Enable end-to-end financial management
---
Free up working capital
Reduce cost per invoice
Unify suppliers and lending sources
---
Deliver platform-agnostic analytics
Enable data-driven decision-making
Embed industry-specific analytics
---
Foster proactive vs. reactive management
Reduce maintenance and management costs
Improve asset utilization and OEE
---
Improve audit and compliance capabilities
Tighten risk management (fraud, data breaches)
Reduce compliance costs
Rapid implementation model ensures time to value
Infor® understands the unique challenges of M&As, carve-outs, and digital transformation initiatives. Our rapid implementation model provides core business functionality in a cloud environment, built using industry-leading best practices and application configurations via our implementation playbook, tools, and templates.

120
days for Harsco Rail to deploy Infor CloudSuite™ Industrial Enterprise
15
minutes saved per-day, per-technician at Invenergy with CloudSuite EAM
2
legacy ERP systems replaced by CloudSuite Industrial at El Dorado Packaging
Leveraging industry expertise to bring insight and value
Infor's 30+ years of deep industry experience combined with our unique private equity engagement mode can drive investment value across a firm's portfolio and help operating partners identify specific targets to drive tangible business outcomes.

Heavily-engineered industries
Aerospace and defense
Automotive
High-tech and electronics
Industrial machinery and equipment
Industrial manufacturing

Manufacturing and distribution
Fashion and retail
Food and beverage
Energy and chemicals
Wholesale distribution
Equipment rental

Financials
Financial services
Professional services
Healthcare
Hospitality
Public sector

Small and medium-sized businesses
Discrete manufacturing
Process manufacturing
Distribution
RAPID SPEED TO VALUE
Infor solutions
Industry CloudSuites and ERP solutions
Cloud-based technology platform
Industry analytics
Supply chain management
Enterprise asset management
Product lifecycle management
Governance, risk, and compliance
Workforce management
Configure, price, and quote
Process intelligence
Industry CloudSuites and ERP solutions
Leverage multi-tenant, cloud-based, industry-specific platforms that are ideal for digital transformation initiatives.