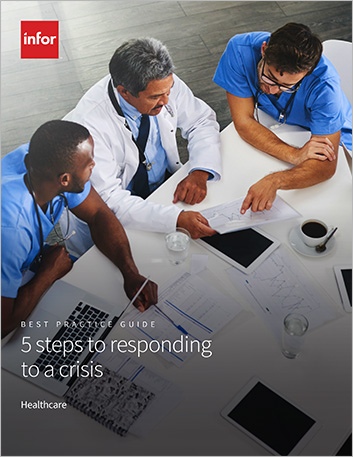 eBook
5 steps to responding to a crisis: COVID-19's impact on healthcare
Overview
Use this guide to understand the role technology can serve in responding to today's crisis and in laying the groundwork for both the 'new normal' and future crisis escalation. Learn five actionable steps you can take now to connect your business and clinical systems, to create a cohesive healthcare ecosystem.
Please complete the form below
Fields with * are required.
By clicking "Submit" you agree that Infor will process your personal data provided in the above form for communicating with you as our potential or actual customer or a client as described in our Privacy Policy.
This site is protected by reCAPTCHA and the Google Privacy Policy and Terms of Service apply.