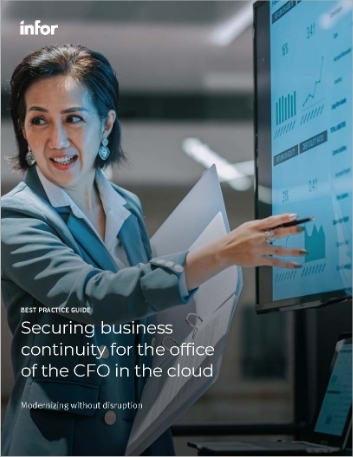 eBook
Securing business continuity for the office of the CFO in the cloud
Overview
By moving to the Infor Cloud, your organization will benefit from continuous technology enhancements without disruption, replace most of your legacy customizations with Infor's deep industry functionality, gain world-class security, improve uptime and reducing risk.
Read this best practice guide to discover six ways to use cloud technology to help your organization ensure financial management continuity.
Please complete the form below
Fields with * are required.
By clicking "Submit" you agree that Infor will process your personal data provided in the above form for communicating with you as our potential or actual customer or a client as described in our Privacy Policy.
This site is protected by reCAPTCHA and the Google Privacy Policy and Terms of Service apply.