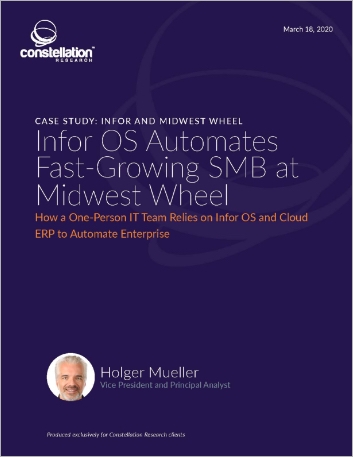 White Paper
Infor OS and cloud ERP automate fast-growing SMB at Midwest Wheel
Overview
Constellation Research conducted an in-depth analysis of the investments Midwest Wheel made in Infor OS and Infor CloudSuite Distribution. The firm's research highlights how a one-person IT department was able to automate, innovate, and streamline the company's operations to modernize its business.

Please complete the form below
Fields with * are required.
By clicking "Submit" you agree that Infor will process your personal data provided in the above form for communicating with you as our potential or actual customer or a client as described in our Privacy Policy.
This site is protected by reCAPTCHA and the Google Privacy Policy and Terms of Service apply.