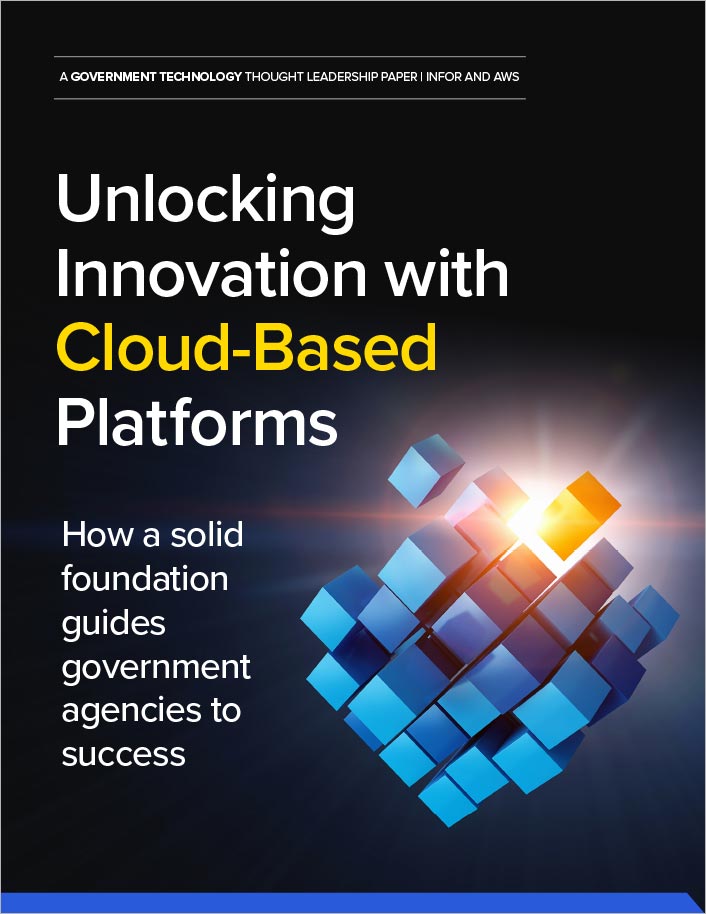 White Paper
Deploying a cloud-based platform gives state and local governments clear advantages in scale, flexibility and economy
Overview
Are you curious to uncover the potential of cloud-based solutions whitepaper for state and local governments? In this whitepaper, produced in partnership with Government Technology, we explore how the modernization of systems empowers customization, data insights, and user experience enhancements. Learn about essential priorities like legacy system upgrades and security and discover the significance of consensus, measurable objectives, and user-centered design. Dive into creating a tailored strategy with ROI measurement, effective communication, skills development, and cybersecurity. Harness the value of partnerships and continuous feedback.
Download the whitepaper now to learn more.
Please complete the form below
Fields with * are required.
By clicking "Submit" you agree that Infor will process your personal data provided in the above form for communicating with you as our potential or actual customer or a client as described in our Privacy Policy.
This site is protected by reCAPTCHA and the Google Privacy Policy and Terms of Service apply.