October 7, 2021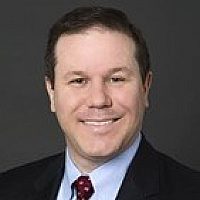 By Eric Schmidt, VP Americas, Infor Managed Services
As an Infor customer, you expect to take advantage of feature-rich functionality and provide your end-users with an application solution that meets their needs. Whether you have an on-premises deployment or are taking advantage of SaaS, keeping business applications performing and current with the needs of your business and customers takes the right people with the right skills.
Competing for IT talent
The complexity of today's IT environments in an ever-changing market landscape can create a sense of apprehension even when making the smallest application change to benefit your business. To make matters worse, we are in the middle of a global talent shortage that's at a 15-year high, and the cost of IT wages has surpassed the rate of inflation. This makes maintaining the levels, skills, and quality of people needed, at manageable cost levels, increasingly difficult. And even if you succeed in finding the talent you need, you may be only a day or week away from someone leaving or retiring and having to start over.
There is a better way
Consider the possibility of having the right skills and bandwidth on demand to help you evolve your application to do more for your business. What if you could support end-users, manage your applications, and quickly adapt to changing business needs, all without having to hire anyone? You can. It's as simple as supplementing your team with an Infor Managed Services solution.
Determining if Managed Services is right for you
Ask yourself three questions about your application team:
Do they have the capability to address the current and future needs of your applications?
Do they have the bandwidth to meet the needs of the users and business, plus the bench strength if someone leaves?
Do they have the desire to continue using key resources to manage day-to-day operations instead of focusing on what's important to the business?
If you answer 'no' to any of the above, your organization could benefit from an Infor Managed Services solution.
A small change can make a world of difference
Companies have historically focused on achieving cost reductions through managed services, reducing the cost of hiring and staffing teams to keep pace with change. The most significant value, however, is achieved by freeing your valuable, skilled people to focus where your business needs them most. Think about what you would do, and what your business would do if your team had more time and all the application skills available that it needed.
Learn how Infor Managed Services can help turn your application challenges into real outcomes that benefit your business: