ERP software for food ingredients manufacturers
Successfully deliver quality ingredients to your customers every time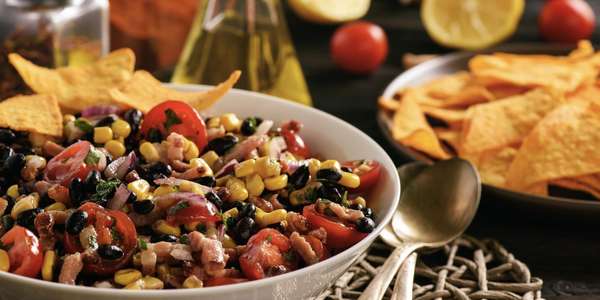 Ingredient manufacturing capabilities are built in
Efficiently manufacturing food ingredients means being able to control the specifications and formulas for a large number of SKUs, while sourcing compliant and sustainable ingredients and tracking all raw materials back to their source. From labelling to operating your production facilities, being a food ingredients manufacturer means executing on complex tasks with complete accuracy—every time. Infor provides the most powerful, purpose-built, and complete suite of solutions developed specifically to meet the needs of food ingredient manufacturers.
Paulig chose Infor based on its deep industry-specific functionality and having a true modern cloud solution that is always up to date. The solution enhances productivity and visibility through all operations at Paulig.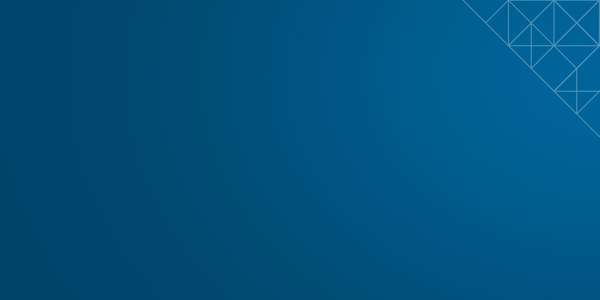 Get the agility and flexibility to quickly respond to disruptions in demand and supply
With CloudSuite Food & Beverage, Infor's cloud-based ERP for ingredients manufacturers, you'll be able to analyse every aspect of supply and demand, so you can meet customer orders on time and in full, while minimising the risk of out-of-date or out-of-spec ingredients. Additionally, you can manage formulas to ensure that the label or specification sheet always matches what you produced, even when your raw materials have changed. Here's how Infor software capabilities can help you achieve a competitive advantage for your ingredient business.
Boost yield and quality
With Infor's solution for ingredient manufacturers, you can manage all your capacity and supply chain constraints, including equipment capacity, workforce availability, shelf-life limitations, and managing multiple plants and distribution centres. Features include:
Food and beverage capabilities built-in enabling efficient operations, maximum yield and reduced waste
Purchase contracts and expected market prices for minimal value at risk
Advanced production scheduling for optimal use of equipment and to avoid cross-contaminations of allergens
Alternative bills of material and routing to optimise on availability and cost
Asset management to maximise equipment uptime and safety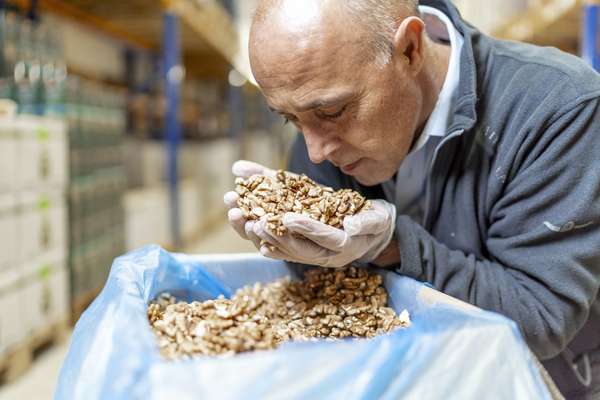 Ensure food safety and compliance
With CloudSuite Food & Beverage you get the tools you need to continuously monitor the formulations of food ingredients, so they can be updated to accommodate for everything from changing customer demand, to supply chain constraints, and government regulations—without sacrificing safety and quality. You'll be able to make better, smarter, and more accurate decisions about your ingredient formulations, labels, and supply chain. Features include:
Graphical track and trace with origin, variable lot and quality information for better informed, more targeted and faster recalls
Integrated and digitised quality management for pro-active food safety and compliance
Regulatory compliance to safety standards, packaging, and label requirements
Certificates of analysis and approved suppliers for compliance
Data-driven monitors and embedded AI for preventing non-compliance and food safety issues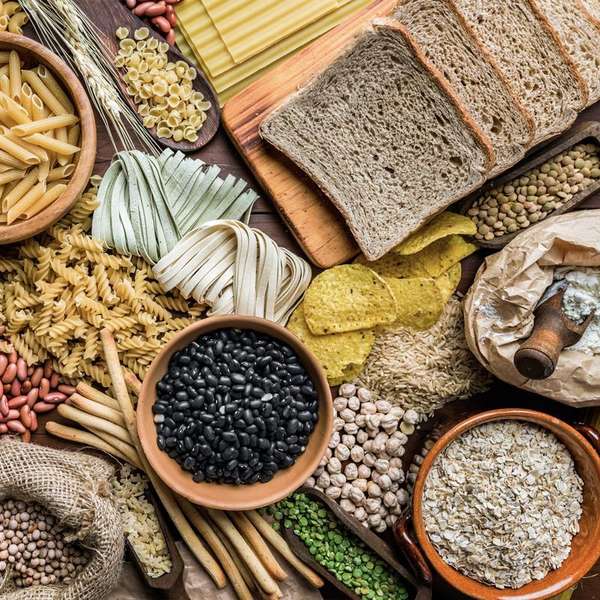 Optimise the supply chain and operations
Infor's advanced demand planning capabilities with machine learning help predict demand with more certainty using daily and seasonal forecasting, replenishment planning, inventory optimisation, and promotional planning. Sales & Operations Planning takes this further by optimising production, inventory and service levels against the lowest cost. Research shows that most companies can meet customer service level agreements with 10% less finished goods inventory by using inventory optimisation strategies. Features include:
Forecasting with machine learning to accurately predict demand
Planning of a global supply chain balancing supply, capacity and demand, maximising service levels against lowest cost
Control tower for overseas ingredient supply
Shelf-life, expire and ageing management minimising waste
Sales & operations planning and execution in one platform for seamless collaboration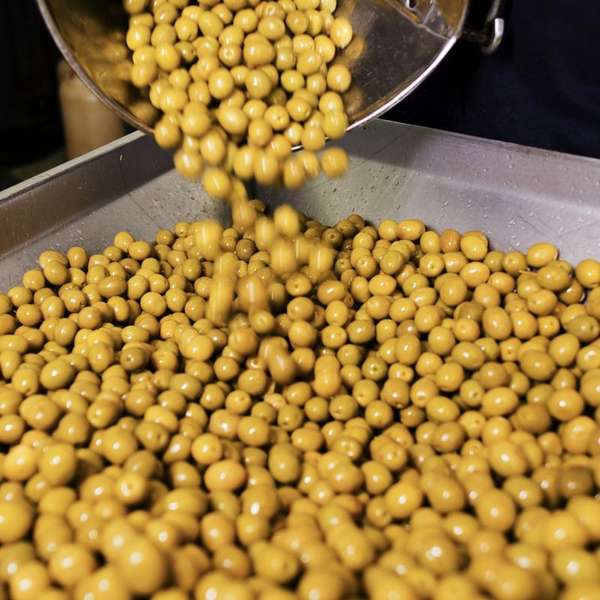 Enable product innovation and transparency
From grains and oils to stabilisers and flavourings, Infor's industry cloud solution for ingredient manufacturers provides best-in-class Product Lifecycle Management (PLM) making it possible for you to continuously update your formulas to ensure compliance with customer and government requirements. The traceability capabilities provide insight into raw materials all the way from the original supplier to the finished goods and throughout your distribution network. Features include:
Stage gate process for qualification of product innovation ideas
Project management with work breakdown and schedules for clear responsibilities and throughput
Cross-functional product lifecycle management supports bringing products to market faster and with accurate labels
Formulations considering nutritional values, allergens, cost and ecological footprint
Traceability and attribute inheritance for provenance information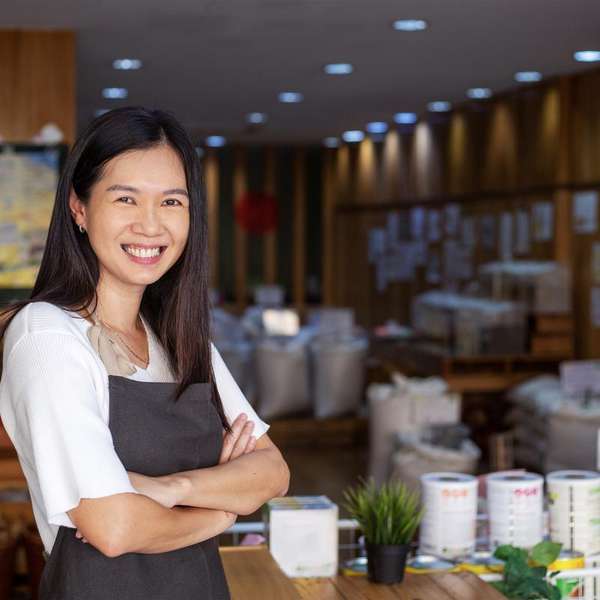 Control costs and drive profitability
You can't meet the unique needs of the food ingredient industry unless you have the best software tools on the market today, tools that are flexible and grow with you as your business grows. With CloudSuite Food & Beverage you get a true native industry cloud solution that is receiving new capabilities continuously, so that you always have a current solution with the latest innovations without having to do major upgrade projects anymore. As a result, you can quickly adapt business processes to the rapid changes of the industry. Features include:
Multi country/site/channel platform for growth
Trade agreements for managing complex prices, discounts and rebates and having insight into margins
Machine learning for product and price recommendations to increase sales and margins
Artificial intelligence to check for anomalies and to automate order processing
Multi packaging sizes (bulk, big bags, small bags, etc.)
Food industry software products
ERP for food and beverage
Product lifecycle management for process manufacturing
Infor MES solution to improve manufacturing operational performance
Food industry supply chain planning
Business intelligence for food and beverage
Food Industry cloud technology
Human resources for food and beverage
SMB ERP for Food and Beverage
ERP for food and beverage
Infor CloudSuite™ Food & Beverage has built-in industry and sub-segment specific capabilities are at its core. The solution provides an exceptional user experience and powerful analytics in a multicompany, multicountry, and multisite platform. It's a digital platform that enables food processors to innovate by adopting new technologies and new food and beverage industry-specific features that are made available continuously in the cloud.
HIGHLIGHTS
Process and fulfil sales orders accurately, down to the minute level, while considering the most cost-efficient options
Meet legal and customer requirements with integrated quality management
Quickly identify root causes of food safety issues and conduct accurate and targeted recalls
Quickly implement preconfigured food and beverage processing best-practises
PRODUCTS INCLUDED
Infor® OS
Infor Birst®
Infor Implementation Accelerators
---
See Infor CloudSuite for Food and Beverage
Product lifecycle management for process manufacturing
Infor® PLM for Process is a cloud-based, product lifecycle management solution specifically designed for food and beverage manufacturing. It maximises the value of process manufacturers' R&D teams and helps reduce the time spent performing key product lifecycle processes, such as new product development and introduction, formula optimisation, regulatory compliance, and project management. The solution seamlessly integrates with ERP, customer relationship management, laboratory information management systems, and other key business tools.
HIGHLIGHTS
Shorten time to market for food and beverage products
Prioritise new product developments with a stage-gate process
Optimise recipe formulas to meet the requirements against lowest costs
Ensure correct food label contents and formulas to meet legal and customer requirements globally
Provide food supply chain transparency to consumers
---
See Infor PLM for process
Infor MES solution to improve manufacturing operational performance
Empower operators on the shop floor with a highly visual, IoT-enabled Manufacturing Execution System to achieve real-time control and visibility of all manufacturing operations in the factory and support data driven decision making.
HIGHLIGHTS
Create the smart factory with extensive MOM (manufacturing operations management) functionality across production, quality, inventory, and maintenance, centrally orchestrate operations, connecting to machines and equipment for real-time visibility and responsiveness
Increase efficiency (OEE), reduce waste, and improve FTTQ (first time through quality)
Accelerate time-to-value and ROI with a modular, highly configurable enterprise MES solution, offering 24/7 resilience
Support your digital transformation journey in manufacturing operations
Integrate with Infor Industrial CloudSuites and leverage rich manufacturing data in Infor OS
---
See Infor MES
Food industry supply chain planning
Infor® Supply Chain Planning is a powerful platform that balances supply and demand to optimise inventory, service, and performance across the entire food supply chain. Food and beverage companies can tap into solutions for demand planning and sensing, supply planning, production planning and scheduling, inventory optimisation, and sales and operations planning.
HIGHLIGHTS
Increase forecast accuracy using advanced forecasting techniques, machine learning, and demand sensing
Generate a balanced push-pull plan using linear programming solving in advanced planning
Generate multiple scenarios to enable comparison and optimisation of profitability and service levels
Reduce transportation, overtime, and inventory holding costs
Optimise the yield of livestock, milk, and crops to match demand in the most profitable way
Respect tank and silo capacities and inflow/outflow constraints in scheduling
Sequence optimisation that considers changeovers and cleaning-in-place
---
See Infor Supply Chain Planning
Business intelligence for food and beverage
Infor Birst® Enterprise's patented automation technology brings together and delivers trusted insights for food and beverage companies. From executives to front-line workers, all levels of the organisation have access to the latest trends impacting your food and beverage business.
HIGHLIGHTS
Smarter decision making with AI-driven insights that explain why a KPI is trending up or down
Higher analytics adoption with a modern solution designed for self-service and ease of use
More confidence in decision-making with centralised governance across Infor and non-Infor applications
Save thousands of hours of development and eliminate the need for multiple data integration, databases, and visualisation solutions
---
See Infor Birst
Food Industry cloud technology
Infor® OS is a cloud operating platform that seamlessly connects services across all Infor CloudSuite™ industry solutions and many third-party solutions. Services range from essential, business-critical functionality to more advanced technology that's capable of providing competitive advantages to food and beverage companies.
HIGHLIGHTS
Leverage a unified cloud infrastructure for single sign-on, mobility, security, and compliance
Utilise seamless integration across Infor and non-Infor products
Leverage an easy-to-use, unified, user experience across all applications
Capture vital data from IoT devices
Use advanced analytics and AI for guidance and automated decisions
Ensure compliance, collaboration, and accountability with role-based homepages, alerts, and workflows
---
See Infor OS
Human resources for food and beverage
Infor® Human Resources is a leading-edge, end-to-end talent-focused solution. It can help you strategically align people initiatives and talent capabilities to your food and beverage business strategies.
HIGHLIGHTS
Get all the human capital management functionality you need in one complete solution
Utilise a consumer-grade, personalised, role-based user interface
Leverage relevant and timely data based on behaviour science and analytics
Gain complete employee visibility; hire, develop, and retain the right talent
Boost employee performance and improve workforce effectiveness
---
See Infor Human Resources
SMB ERP for Food and Beverage
Food and beverage manufacturers have unique requirements when it comes to manufacturing operations. Infor CloudSuite Industrial for Food & Beverage is the solution to make it easy to adjust recipes, build batches based on exacting manufacturing specifications, and monitor and respond to the evolving regulatory environment.
HIGHLIGHTS
Manage multiple units of measure for any item
Model recipes based on weight or volume, as well as loss or yield percentages
Account for ingredients used in a recipe that are soluble or are removed from the process prior to packaging
Resize a recipe based on production needs, using percentages to accurately scale all of the components
Maintain a full history of recipe revisions and be able to recall prior versions and place into production, as needed
Issue ingredients quickly and efficiently by reporting in batch production quantities
Take advantage of food and beverage ERP functionality to address costing and lot traceability
PRODUCTS INCLUDED
Infor SyteLine Process Industry Pack
Infor® OS
Implementation Accelerator
---
See Infor ERP