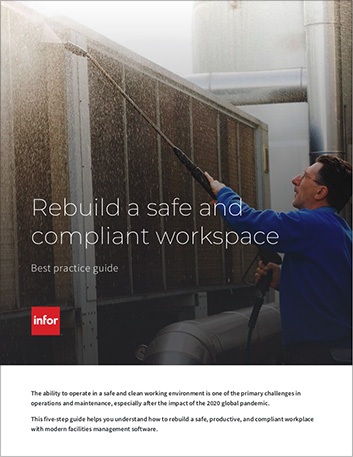 eBook
Rebuild a safe and compliant workspace
Overview
The 2020 pandemic has redefined the meaning of a safe and clean workplace. Businesses and organizations will need to evolve and adjust to meet increasing regulatory scrutiny and new requirements. This 5-step guide will help you learn how to rebuild a safe and compliant work environment as the world gets back to work.
Please complete the form below
Fields with * are required.
By clicking "Submit" you agree that Infor will process your personal data provided in the above form for communicating with you as our potential or actual customer or a client as described in our Privacy Policy.