Global retailers trust Infor to bring agility to their supply chains, labor, and inventory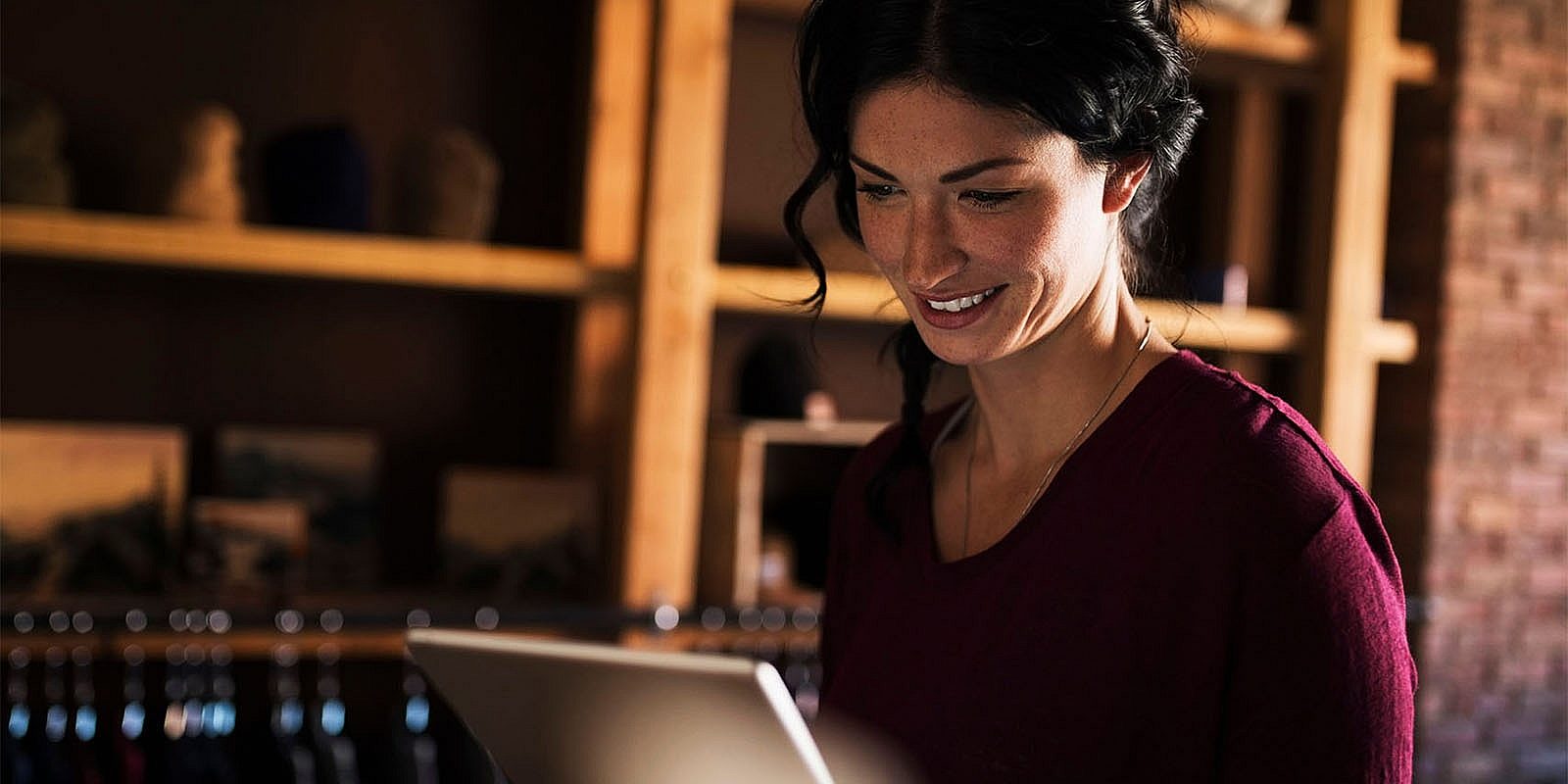 Download Infor Retail's latest eBook "5 keys to creating a resilient retail supply chain"
Burton Snowboards and Ariat International discuss retail disruption
Retail
When a retailer's greatest asset is getting new ideas to consumers quickly, companies can't afford to let technology slow them down. Instead, it must help address key industry issues. Here are some key challenges and goals that Infor helps its customers address every day.
Need for speed from concept to consumer
Full price selling periods are shrinking; product development and assortment creation must be faster.
Sourcing diversification
Risk diversification and shifting tariff policies require flexible approaches to sourcing products.
Fulfillment complexity
Next-day delivery and curbside pick-up require specialized types of labor and positioning inventory closer to the customer.
Margin compression
Design assortments and collections must maintain lifecycle margin despite price/promotion pressure and increasing costs to serve.
Talent resiliency
Constantly changing market conditions require an adaptable, always learning workforce.
Our lifeblood is the front line of the retail store. By providing our front-line workers with reporting at their fingertips, sales and customer service have improved. All our employees, including executives, look at the same numbers and make better decisions as a result. All of this value has definitely contributed to a positive ROI."
Customer success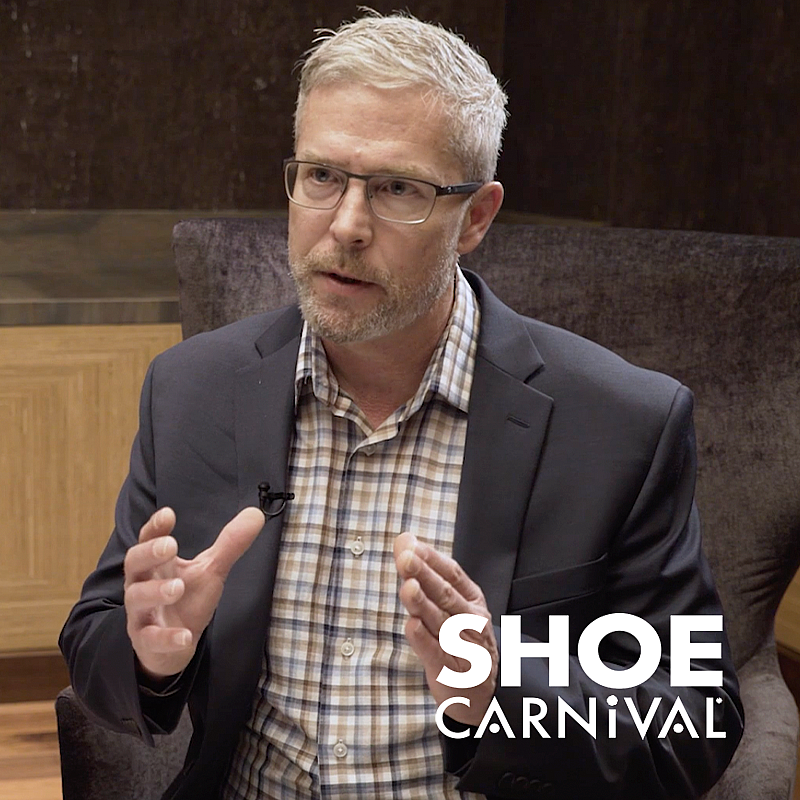 Customer success
With Infor Talent Science, Shoe Carnival replaced fewer employees and simplified back-office hiring processes by reducing turnover, improving training, and boosting internal promotions.

Delivering value for customers across industries
Solutions for your most critical challenges
Solutions for your most critical challenges
CloudSuite Retail is the leading suite of machine learning and scalable cloud-powered technologies to optimize a retailer's inventory, labor, assortments, data, planning, and supply chain management.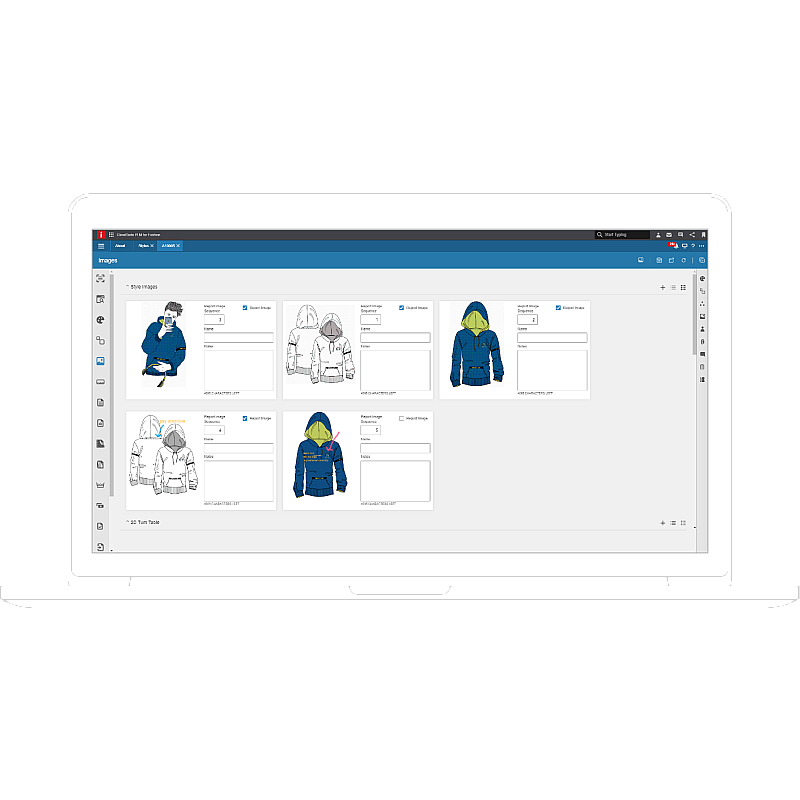 Reducing time from concept to customer
Cut weeks out of the product design and assortment building process
Collaborative product design
Curate collections guided by margin targets
Go to market shopping lists
Hyper localization of the assortment
Attribute level demand prediction
Risk mitigation and cost management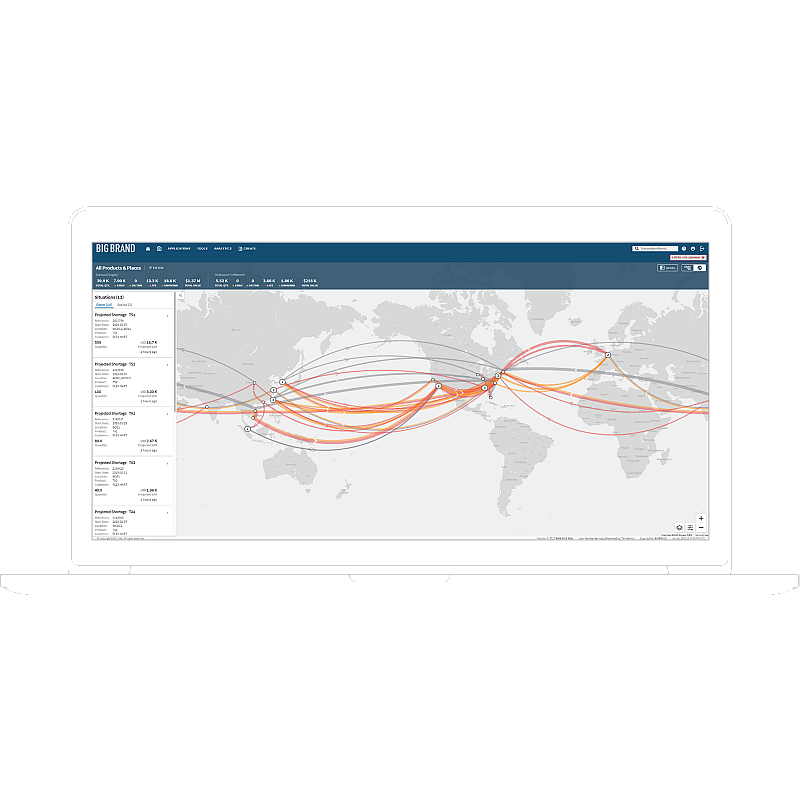 Risk mitigation and cost management
Enable end-to-end digital processes on a single platform
Plan omni-channel demand and supply
Reduce capital tied up in sourcing
Improve control and tracking of suppliers
Proactive supply orchestration for compliance
Diversify sourcing with sustainable suppliers
Solve fulfillment and resource management complexities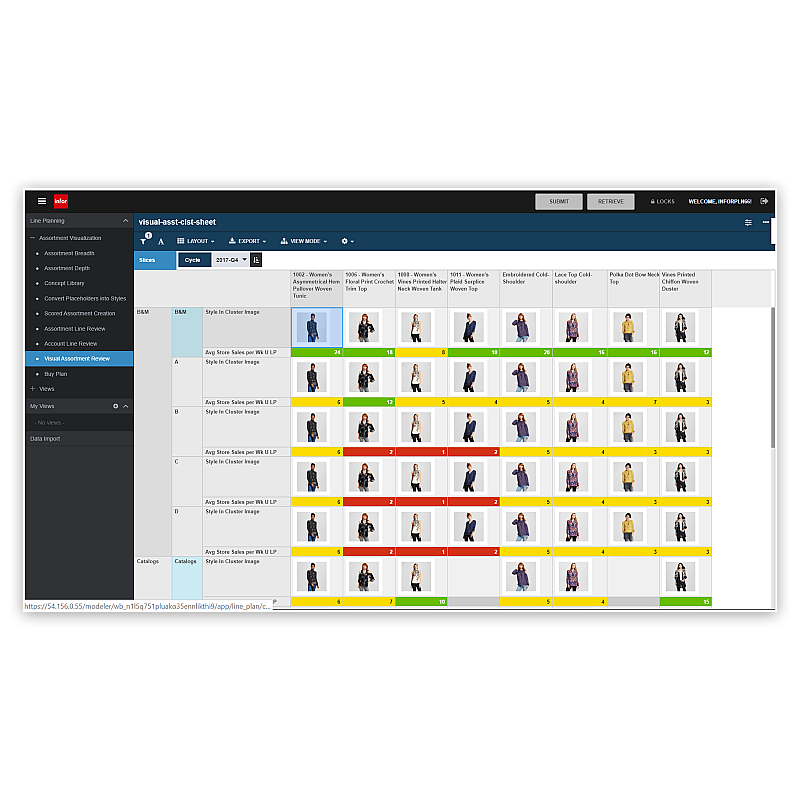 Solve fulfillment and resource management complexities
Gain omni-channel supply chain visibility for today's customer journeys
Move inventory to maximize lifecycle margin
Autonomous, interconnected network for visibility and collaboration
Position inventory for all customer journeys
Manage distribution center activities holistically
Embedded labor management and 3D visual analysis
Exceed profit objectives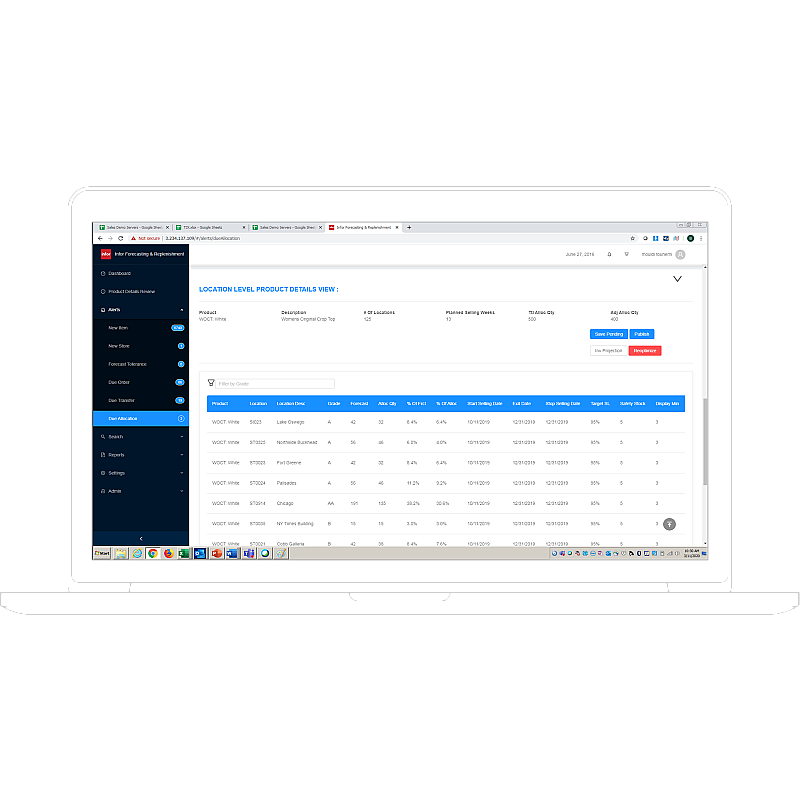 Exceed profit objectives
Managing profit when margin pressures are high
Machine learning uncovers what drives demand
Location- and segment-tailored assortments
Automated improvements to allocation and replenishment
Real-time visibility and transactional updates
Save up to 25% by moving corporate operations to the cloud
Anticipate workforce demands and schedule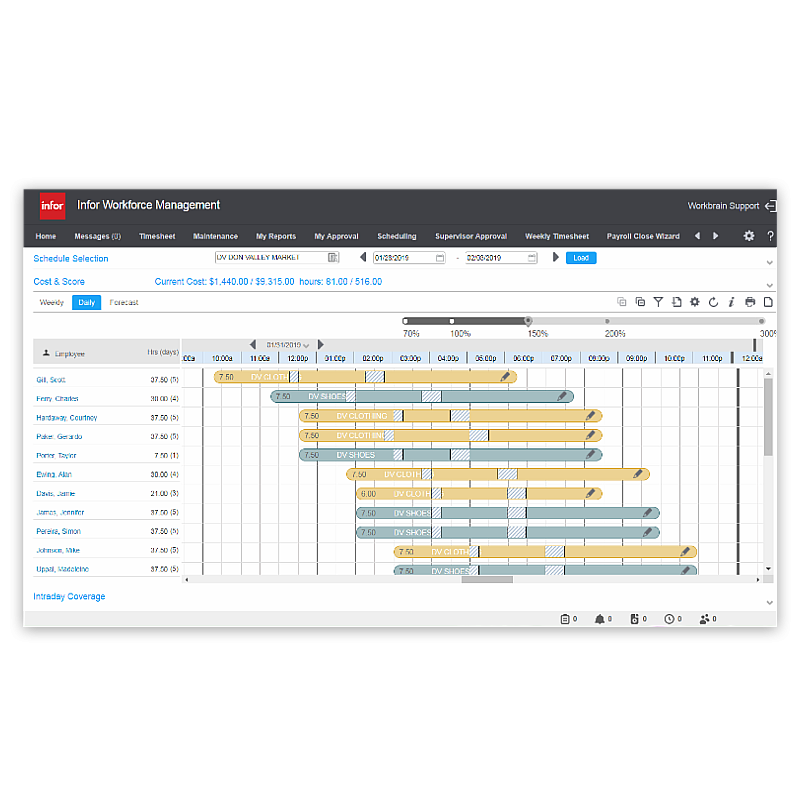 Anticipate workforce demands and schedule
Ensure the workforce can flex to meet demand
Automate key labor management processes
Best coverage around seasonal needs
Analyze workforce data continuously
Comply with complex workforce regulations
Hire talent for behaviors and skills
Productivity by the numbers
3-5%
labor productivity improvement
BUILT FOR INDUSTRY
Infor Solutions for Retail
Demand Management
Powered by machine learning, Demand Management brings precision to every point of the retail and fashion supply chain with A.I. that can sense, predict, and fulfill demand based on real-time market data.Infused with the latest innovations in data science, this powerful demand planning platform provides a modern and sophisticated approach to demand forecasting, merchandise financial planning, lifecycle pricing, assortment planning, replenishment optimization, and more.
HIGHLIGHTS
Predictive and prescriptive analytics for retail and fashion logistics
End-to-end support for assortment, planning, pricing, supply chain, and custom processes
Seamless integration with Infor GT Nexus
Infor Nexus
Infor Nexus™ is the world's largest and only single-instance, multi-enterprise business network platform that powers many of the world's most complex supply chains to drive efficiency and agility by optimizing the flow of goods, information, and capital from source to delivery and pay. Boost overall supply chain performance by improving on-time delivery and customer service, with increased velocity; all while significantly reducing costs, lead times, freeing up working capital, and improving partner relationships.

HIGHLIGHTS
Single connection with your network of partners
Supplier collaboration
Transportation sourcing and execution
Multi-leg, multi-mode shipment tracking and monitoring
e-invoicing and payables automation
End-to-end supply chain visibility and control
Innovative supply chain finance
Infor Talent Science
The cloud-based Infor Talent Science® solution enables clients to select, retain, and develop employees through Predictive Talent Analytics™—the combination of Talent Science and big data. Talent Analytics helps retailers select, retain, and develop the best-fit talent.
HIGHLIGHTS
Enables clients to select, retain, and develop the right talent for their unique requirements
Behavioral insights can be leveraged throughout the employee life cycle (coaching, career pathing)

Talent Science approach leverages the Behavioral DNA® of current employees for each role to accurately identify best-fit candidates
Customized Performance Profiles for each role built by measuring incumbents
New profiles created to support Remote Workers and Crisis Workers in light of ongoing disruptions
Infor EAM
Infor EAM is best-in-class asset management software that can help digitize and optimize maintenance operations to reach new levels of efficiency. This 21st-century solution is built in industry-specific editions to address unique challenges. Unlike niche solutions that simply can't grow, or ERP add-on products that require extensive customization, EAM is a purpose-built asset management software that's ready to scale and transform with any organization.
HIGHLIGHTS
Maximize the reliability and performance of assets
Predict equipment failure and carry out preventative maintenance
Comply with strict legal and environmental regulations
Streamline purchasing and procurement
Track labor costs and reduce downtime
Infor WMS
Infor WMS is an intuitive warehouse management system designed to help manage distribution center activities holistically. It combines warehouse fulfillment with embedded labor management and 3D visual analysis in a unified application that empowers organizations to enrich service levels and increase product velocity.
HIGHLIGHTS
Holistic multisite warehousing
Unprecedented visibility into inventory, orders, and equipment
Deploy on-premises or in the cloud
Native in 14 languages
Highly configurable
Modern UX
Infor HCM
Infor HCM is a leading-edge, end-to-end talent-focused solution that helps organizations strategically align people initiatives and talent capabilities to overall business strategies.
HIGHLIGHTS
Get all the human capital management functionality you need in one complete solution, with the broad capabilities from a single cloud HR vendor.
Utilize a consumer-grade, personalized, role-based user interface with prebuilt, interoperable components across your HR organizational structures-world-wide.
Use relevant and timely data, based on behavior science and analytics to engage employees and reach their greatest potential.
Apply modern HR cloud technology to give you complete employees visibility; optimally hire, develop and retain the right talent.
Boost employee performance, improve workforce effectiveness, and maintain control over your company's talent strategy and HCM technology with a flexible, secure, and cost-effective cloud infrastructure.
PRODUCTS INCLUDED
HCM
Talent Management
Global HR
Talent Science
LMS
HRSD
Infor Financials and Supply Management
Infor Financials and Supply Management is an integrated finance and supply management software solution suite that couples modern financial functionality with tools to track supplies and streamline order processes. End-to-end, fully integrated capabilities are designed specifically for today's users.
HIGHLIGHTS
Personalized home pages
Beautiful and intuitive role-based user interface
Unlimited financial calendars
Unlimited ledgers and basis reporting
Unlimited dimension strings
Full visibility of indirect spend
Strengthened supplier relationships
Increased policy compliance
Multiple cost savings opportunities
Powered by data science
Embedded analytics directly in users' work streams
PRODUCTS INCLUDED
Infor Financials and Supply Management
Infor OS
Infor PLM for Fashion
Infor PLM for Fashion is a powerful product lifecycle management and collaboration tool. It empowers fashion companies to seamlessly link vital areas of the fashion value chain to their business processes—from line planning, design, and development to supply chain sourcing and in-season consumer-driven design changes.
HIGHLIGHTS
Collaboration 24x7 with your partners
Efficiency easy to learn
Compliance / Sustainability
One source of the truth
Beneficiating of the last mile functions
Product Included:
Infor PLM for Fashion is built upon the Infor Operating services framework and has on top of the PLM abilities the following additional processes and components that can support
Infor ION for Process workflow and integration
Infor Document Management for PLM and non PLM documents and images
Infor Ming.le for social collaboration between peers
Infor Data Lake for use in extensive queries and or disclose data to other sources
Infor Federated Services for security and user management
PLM Adobe Illustrator extension for integration of styles, materials, trims and colors
Let's Connect
Contact us and we'll have a Business Development Representative contact you within 24 business hours
By clicking "Submit" you agree that Infor will process your personal data provided in the above form for communicating with you as our potential or actual customer or a client as described in our Privacy Policy.