Infor Hospitality
Delivering an advanced, integrated, cloud-based platform for the evolution of hospitality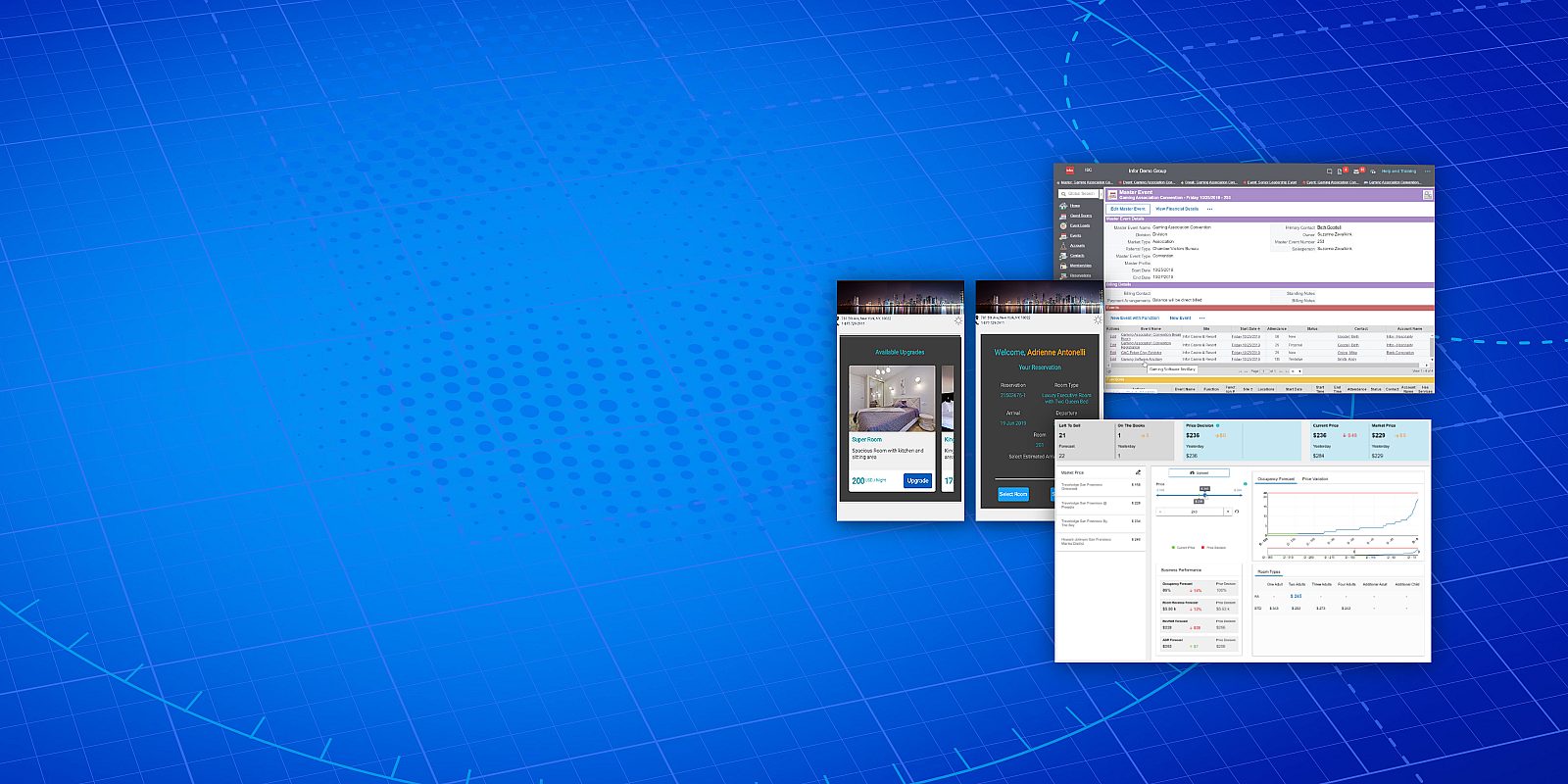 A dynamic platform to propel great guest experiences
The hospitality industry is all about the experience. But as times change, culture shifts, and new technology emerges to meet new ways to measure what a great experience really is and can be, hospitality organizations have to rise to the occasion. Infor helps hotels and brands to do that, with decades of experience in knowing what the challenges are, and with the expertise to provide an end-to-end platform that is designed to scale as the present rapidly becomes the future.
Infor provides an integrated and dynamic platform for hotels, restaurants, and gaming organizations to efficiently and intelligently empower teams to meet the modern guest where they are. We've designed a suite of products that integrate with each other and with third party applications to remove friction, increase operational efficiency, and give operators greater visibility when it comes to key business data to continually please guests, build brands, and to create the future of the industry every day as you and your teams achieve your goals.
Infor Hospitality Resources
EBOOK

VIDEO CASE STUDY

CASE STUDY

VIDEO

BROCHURE
Efficient, intelligent, agile
Infuse your organization with greater capabilities by leveraging solutions specifically designed for hospitality
Superior guest experiences
Empower and satisfy guests at every stage of their experience with mobile-friendly and guest-driven features and functions
Cloud-native architecture
Unite operations and bring locations, concepts, and brands together via a dependable Infor + Amazon Web Services (AWS) cloud platform
Integrated and data-driven
Create a single source of truth with robust and integrated data management, analytics, and reporting across systems
User-friendly systems
Quickly enable your teams at all levels to optimize their efforts and enhance their ablity to do their best work every day
Infor and Amazon Web Services (AWS)
Infor and Amazon Web Services (AWS)
The Infor Cloud is built on Amazon Web Services (AWS), the market leader for cloud-based infrastructure as a service (IaaS) and platform as a service (PaaS) for over 10 years. Leveraging Amazon's multi-billion dollar annual R&D investment in technology, allows Infor to focus on its core mission of building critical capabilities into our applications. Infor has partnered with AWS to deploy Infor CloudSuite solutions in more than 20 AWS regions and 61 availability zones across the globe—and that footprint continues to grow to meet customer requirements.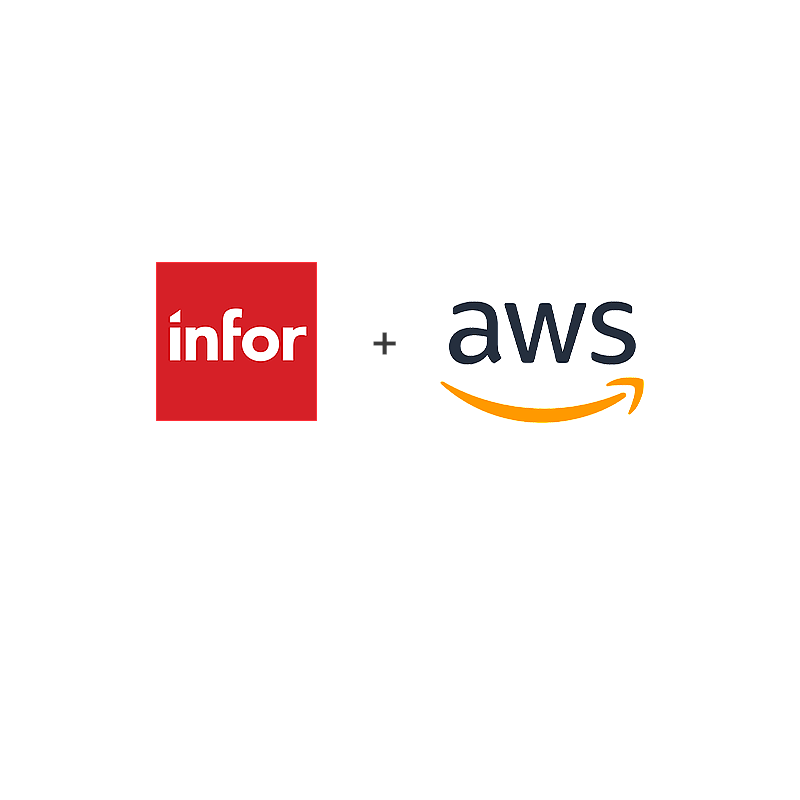 Infor OS
Infor OS
A robust cloud operating platform for accelerating innovation throughout the enterprise ecosystem
Let's Connect
Contact us and we'll have a Business Development Representative contact you within 24 business hours
By clicking "Submit" you agree that Infor will process your personal data provided in the above form for communicating with you as our potential or actual customer or a client as described in our Privacy Policy.