June 18, 2020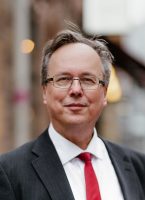 Your favourite quote in times like these?

"Nothing in life is to be feared, it is only to be understood. Now is the time to understand more, so that we may fear less." – Marie Curie
What positives have you learnt from the current challenge?
Modern cloud solutions are even more important now when travel is difficult. With easy access to remote installs and support means we can take more care of our customers, wherever they are!
How do you motivate yourself in current situation?
I see so much proof that we need to look forward and prepare for tomorrow. Now is the time to reflect on where one wants to be after the summer when things start to open up. Then will be the time to start earning money, don't stand unprepared!
Have you got a new habit – apart from "Social Distancing?"
No not really but working from home does change your daily routines of course. I am looking forward to meeting all colleagues and friends in hospitality again, hopefully sooner than later.
What particularly impresses you at the moment?
We tend to see things positively, even when the times are dark. Let me finish with another favourite quote: "Happiness can be found, even in the darkest of times, if one only remembers to turn on the light." J.K. Rowling.