Costa Rica-April 17, 2023, 09:00 AM
Logistics operator looking to increase customer satisfaction with Infor warehouse management solution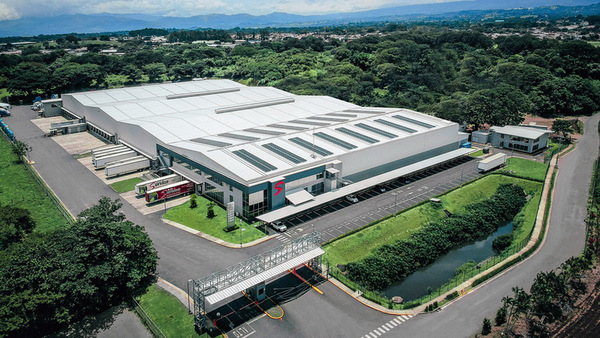 ALAJUELA, Costa Rica – April 17, 2023 – Infor®, the industry cloud company, today announces that Grupo Servica, a logistics company in Costa Rica, has selected Infor WMS warehouse management solution. Grupo Servica is adopting Infor to manage logistical operations and continue its steady growth while increasing customer services.

Sales and implementation will be done by Cerca Technology, Infor's distribution partner with more than 30 years of experience in helping companies digitize their supply chains.

Grupo Servica was founded more than 46 years ago in Costa Rica and has a modern warehouse and transport infrastructure, with an area more than 22,000 square meters in warehouses, 30,000 square meters in yards, more than 60 transport vehicles and more than 8,000 SKUs. The company is focused on providing solutions for the logistics chain to import and export companies with personalized, reliable and competitive services. Grupo Servica has a fiscal warehouse, where it receives imported products and does the nationalization process. It also has a distribution center with 80 employees dedicated to services in the supply chain.

"Our goal is to support productive sectors that are an important part of the growth of Costa Rica's economy. We identify needs and offer highly efficient services. We will continue with our support to companies´ growth," says Gabriela Corrales, project manager at Grupo Servica.

The company already had a warehouse management system that was not as robust as needed to support its operations and customers. Due to its steady growth and new customers, Grupo Servica needed a world-class solution, so it selected Infor WMS.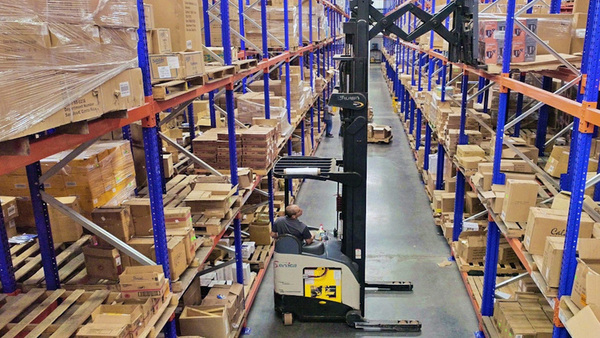 Implementation will take place in the fiscal warehouse and distribution center, initially in two categories, food and hygiene, where Infor WMS will be focused in providing more flexibility in the planning process and order management. Grupo Servica also expects to improve control of cargo containers in the fiscal warehouse from receipt to delivery.

"Infor WMS will help Grupo Servica face current and future challenges in the operation, developing capacities to deal with customers´ complexities, managing information in real time, with a new solution platform to fulfill all delivery requirements and omnichannel challenges," says Paola Quiroga, sales manager at Cerca Technology.
"New functionalities will enable Grupo Servica to continue growing and strengthening their service portfolio for customers. Cerca Technology has more than 300 successful implementations with more than 100 customers in Latin America. We aim to turn Grupo Servica into a new success story."

Adriana Gutierrez, Infor Latin America channel director, said, "Infor WMS has once again been recognized as a Leader in Gartner's latest Magic Quadrant for Warehouse Management Systems, and is designed to help companies such as Grupo Servica improve processes. Infor WMS enables companies to boost their profitability, reduce costs with more visibility into their logistics operations, helping customers on their paths to digitalization. It is the best decision a company can make for innovation and digital transformation."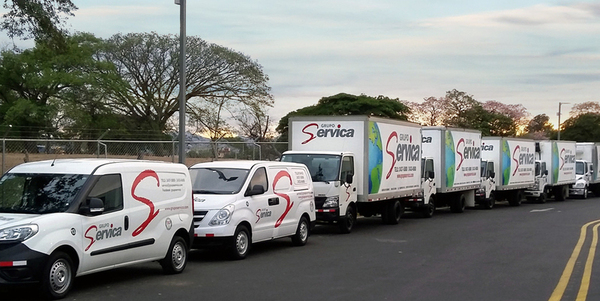 Photos courtesy of Grupo Servica
About Grupo Servica
Grupo Servica was founded more than 46 years ago in the logistics sector in Costa Rica. It has a modern infrastructure of warehouses and transportation vehicles. Warehouses cover more than 22,000 square meters, with 30,000 square meters in yards, more than 60 transportation vehicles and more than 8,000 SKUs. It provides solutions for the logistics chain to import and export companies in the region with a personalized, reliable and competitive service. Visit gruposervica.com/


# # #

Media contact
Claudia Vazquez
Infor
+54 11 4010 8079
Claudia.Vazquez@infor.com