United Kingdom-February 23, 2021, 02:00 PM
TouchstoneEnergy to deploy Infor SunSystems at Africa-focused renewable energies company
LONDON – NEW YORK – February 23, 2021 – Infor today announced that Africa-focused responsAbility Renewable Energy Holding (rAREH) has begun its digital transformation journey with Infor Gold partner TouchstoneEnergy. rAREH has selected Infor SunSystems Financial Management Systems as its replacement accounting system to support the continuing growth of its business in Sub-Saharan Africa.
Learn more about Infor SunSystems FMS
rAREH invests in developing, constructing and operating renewable energy infrastructure across Sub-Saharan Africa, with a particular focus in the development phase. The company's mandate is to invest in all forms of renewable energy sources (wind, solar, biomass, hydro and geothermal) and currently has a portfolio of 41.4 megawatts (MW) under operation, 28.8 MW under construction and 398 MW under development across 11 countries.
TouchstoneEnergy's focus is on the energy sector, and was chosen to supply Infor SunSystems FMS above a selection of competing systems that rAREH evaluated. Infor SunSystems will replace the existing QuickBooks accounting software as this project gains momentum.
Key to rAREH's decision was the future scale and investment Infor has committed to development of its ERP software.
"Our business has grown significantly over the past three years, with more and more projects transitioning to construction and operations in different parts of Sub-Saharan Africa," comments Solomon Njonjo, responsAbility Renewable Energy Holding's finance director. "This growth creates a necessity to have robust reporting and analysis systems for the company and other business stakeholders. The implementation of Infor's financial management system will resolve multiple business challenges, including reporting compliances required for different countries and accounting jurisdictions. The need for strong multi-currency, multi-dimensional reporting and analysis is business critical to our success."
Njonjo says the new system, along with its ability to scale to include Infor EAM (Enterprise Asset Management) and Infor EPM (Enterprise Performance Management) will enable rAREH to efficiently and effectively maintain and grow its infrastructure portfolio, and also accurately report across the entire business, enabling the company to better understand its financial commitments.
rAREH chose to partner with TouchstoneEnergy because it was able to demonstrate both its deep knowledge of the industry and its experience with implementations in Kenya, Nigeria, Gabon and other African nations.
As part of the digital transformation journey, rAREH will see the expanded use of Infor products within Touchstone's own cloud environment. This will provide a stable environment and overcome many of the challenges faced in Africa with instability of a continuous power supply.
Infor EAM will feature in Phase II of this implementation project, and will enable execution of purchase orders, work orders, routine and reactive plant maintenance. Using Infor EAM's mobile applications will also enable field service staff to remain connected with their operational office while they are on field locations.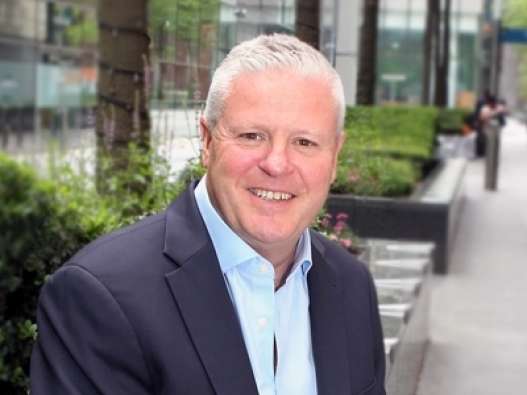 "After a full and engaging evaluation process, we are delighted to have been chosen by responsAbility RE as their preferred solution partner," comments Peter Davis, head of TouchstoneEnergy's business unit. "This is an important project for both organisations, and we are excited about getting started. We believe this is the beginning of a long-term partnership as rAREH invests in systems that will meet and exceed its business growth and support the energy demands of African nations."
About TouchstoneEnergy
TouchstoneEnergy is a leading provider of world-class business software and services. It is dedicated to the energy sector with solutions for every role in the enterprise, from finance and accounting to procurement, inventory and asset management, business intelligence, financial planning and business performance management. To learn more, please visit www.touchstoneenergy.co.uk | www.touchstoneenergyusa.com.
# # #
For more information:
Richard Moore
Infor
+44 7976111243
Richard.Moore@infor.com
Marcus Kelly
TouchstoneEnergy
+44 (0) 7738 697 261
Marcus.Kelly@touchstone.co.uk