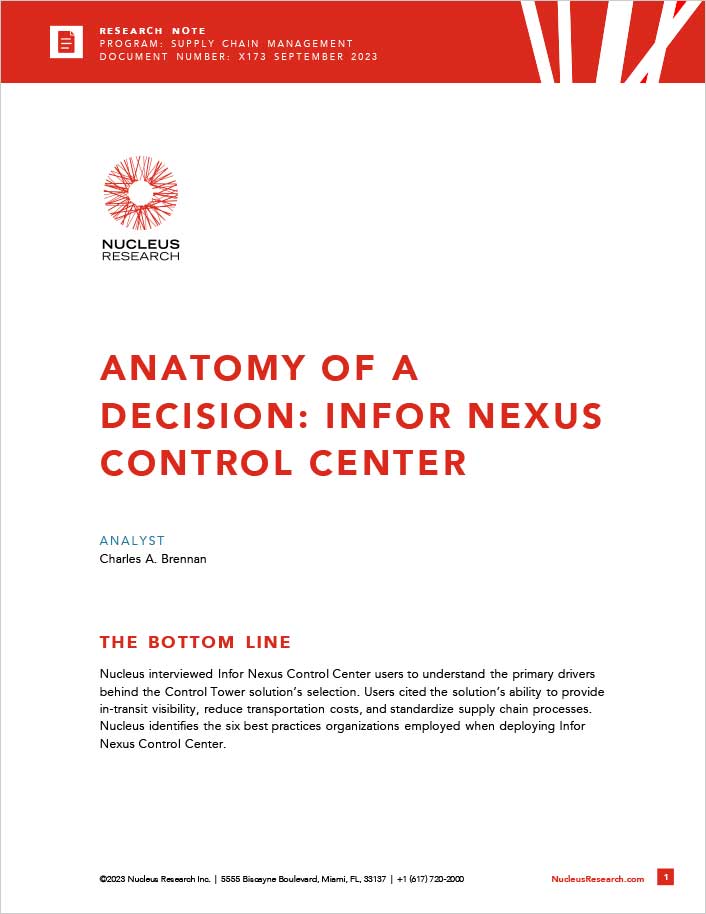 Analyst Report
The primary drivers behind the Control Tower solution's selection
Overview
Implementing a control tower solution can transform an organization's supply chain operations.
Nucleus interviewed Infor Nexus Control Center users to understand the primary drivers behind the Control Tower solution's selection. Users cited the solution's ability to provide in-transit visibility, reduce transportation costs, and standardize supply chain processes. Nucleus identified six best practices organizations employed when deploying Infor Nexus Control Center to maximize their returns.
Read the report to find out how these best practices empower organizations to make timely, informed decisions that positively impact supply chain operations.
Please complete the form below
Fields with * are required.
By clicking "Submit" you agree that Infor will process your personal data provided in the above form for communicating with you as our potential or actual customer or a client as described in our Privacy Policy.