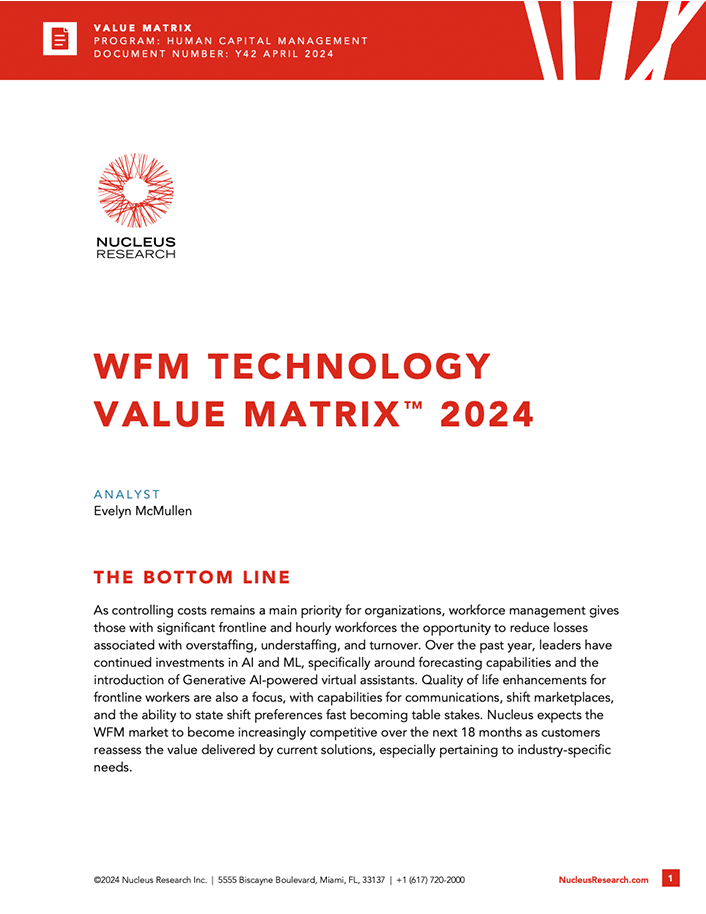 Analyst Report
Infor has once again been recognized as a leader in the 2023 Nucleus WFM Technology Value Matrix
Overview
Infor has been spotlighted in this year's Value Matrix for the company's ability to provide machine learning (ML) capabilities of its platform to create optimal schedules to reduce unplanned overtime costs and improve manager productivity, enabling users to focus on higher-value tasks.
This Matrix notes that users of the platform continue to experience productivity improvements in areas related to time and attendance, scheduling, and workforce analytics. Read the report to learn more.
Please complete the form below
Fields with * are required.
By clicking "Submit" you agree that Infor will process your personal data provided in the above form for communicating with you as our potential or actual customer or a client as described in our Privacy Policy.