Advanced Insights
Generating new value from data with enterprise-grade data science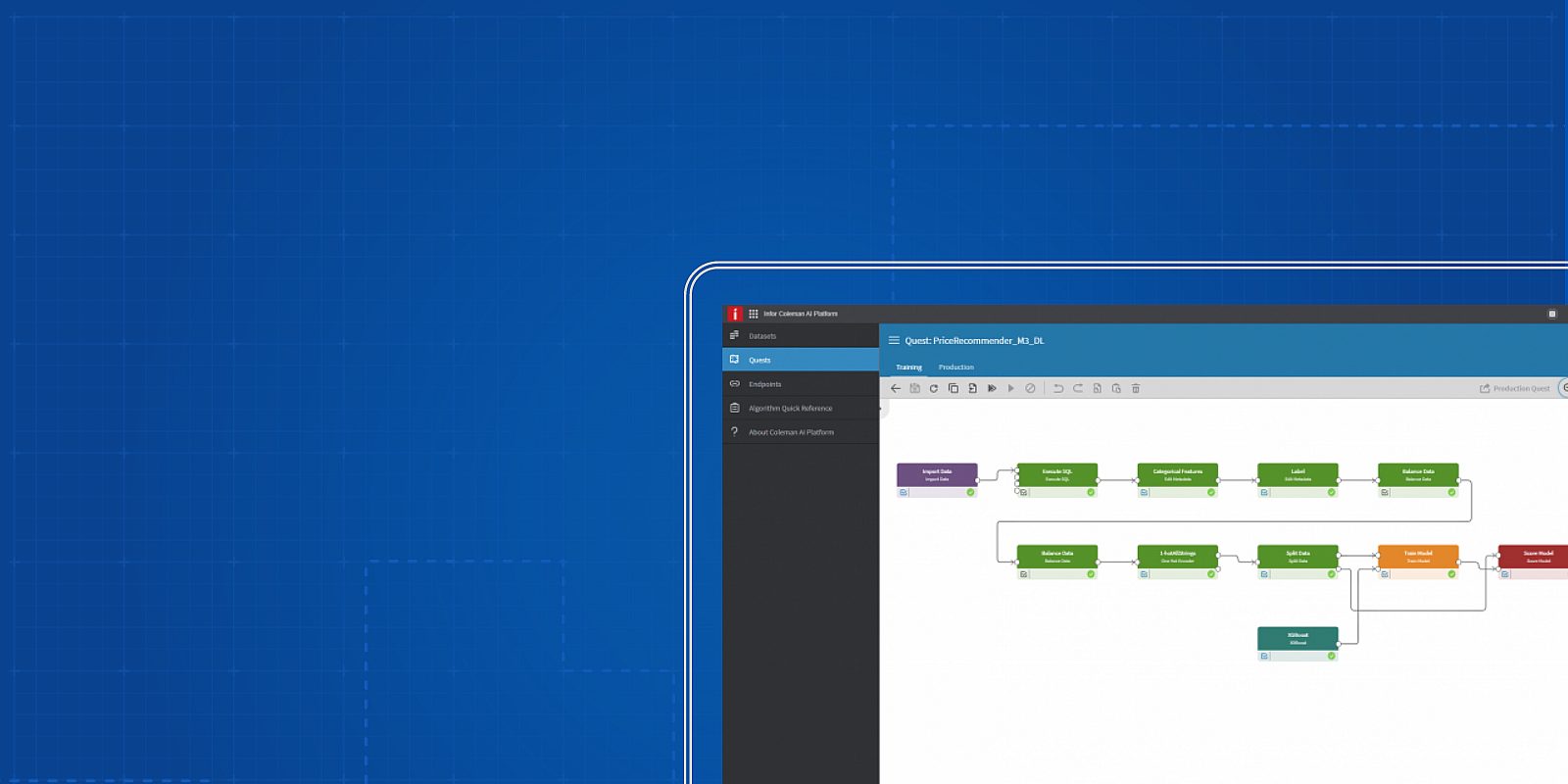 Improve talent, productivity, and automation with AI-powered insights
Ensure you put the right talent in the right roles by leveraging behavioural and performance data, with advanced insights technology from Infor®. Create a user experience powered by voice and discover predictive and actionable insights in enterprise data with AI, while intelligent process automation fuses machine learning insights into an integration and BPM engine.
Advanced Insights Resources
Unlock opportunities for today's enterprise
Match talent to the right role
Diversify talent pools, support succession planning, and deliver intelligence into talent mobility
Leverage advanced talent analytics
Make informed business decisions with aggregated talent data and benchmarking
Unlock an NLP-powered user experience
Leverage multi-channel system integration and interaction
Empower business users
Bring science into the hand of all users
Optimise processes
Utilise citizen modeling for ML-insights and workflows
Implement a smart infrastructure
Create a connected ecosystem to deliver intelligent automation across all areas of business
Courtepaille is a historic brand that's constantly changing to better serve our customers. Our employees are at the heart of this transformation. With Infor Talent Science and its predictive capabilities, we will be able to understand the personality and diversity of recruit profiles without limiting ourselves to candidates with restaurant industry experience. Our goal is to significantly reduce the turnover rate of our waiters and restaurant managers and to develop the most talented among them in our many establishments.
Infor OS
Infor OS
A robust cloud operating platform for accelerating innovation throughout the enterprise ecosytem
Let's Connect
Contact us and we'll have a Business Development Representative contact you within 24 business hours

By clicking "Submit" you agree that Infor will process your personal data provided in the above form for communicating with you as our potential or actual customer or a client as described in our Privacy Policy.