United Kingdom-April 27, 2022, 01:00 PM
'Team Dreamfor' wins New Kid on the Block Award in Million Makers challenge
When determined people band together for a cause, good things happen. As part of an ongoing commitment with The Prince's Trust, 15 Infor employees in the UK dubbed themselves "Team Dreamfor" and helped raise £23,021 (around $31,000 US) to assist disadvantaged young people in the UK. From distilling and selling Ginfor, to participating in a 5x5x5 kilometer event called GoINforGold, making calendars, cooking paella, and holding a raffle and auction, this team had a busy six months.
Their efforts were a part of The Prince's Trust's annual Million Makers challenge, which activates teams of employees from supporting organizations competing to raise as much as possible from an initial corporate seed donation. In total, 2021's challenge raised £1.7 million (around $2.24 million US).
The Prince's Trust was launched in 1976 by His Royal Highness Charles, Prince of Wales, to improve the lives of disadvantaged young people across the UK. The trust assists young people ages 11 to 30, particularly in the most deprived communities, including youth facing serious issues such as homelessness or past trouble with the law. The youth have to be committed to turning their life around, and they have to have a plan. Working with delivery partners, the trust offers hundreds of free training courses, grants and mentoring to empower young people to build their confidence, find a job, or start a business.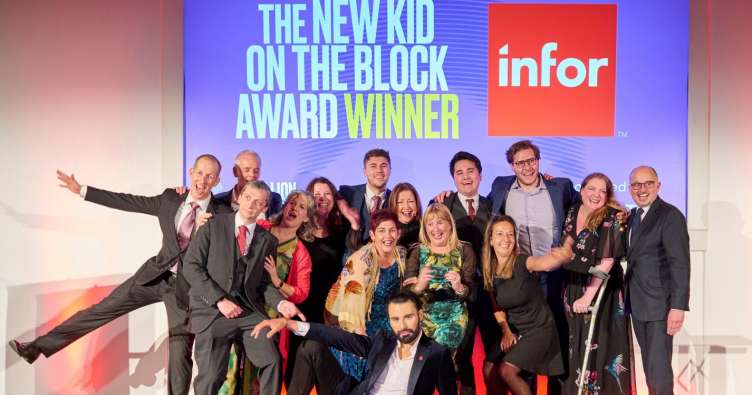 "The commitment the Dreamfor team has shown to work to raise money but, most importantly, to create awareness of what is behind The Prince's Trust has been my personal fuel in the past months," said Anna Colangelo, Infor customer success manager. "Many of us have added an extra gear in our day-to-day activities and also outside working hours. We have glued together as one team."

Team Dreamfor made a big first impression. To honor their efforts, The Prince's Trust presented Infor with The New Kid on the Block Award, which recognizes a company team taking part in the Million Makers competition for the first time and doing well in fundraising, entrepreneurism, and wider business engagement.
"I have been blown away by what the Dreamfor team accomplished," said Prince's Trust mentor Drake Peabody. "The team showed an incredible sense of urgency and focus on results during a rapidly evolving COVID environment."
Here are a few examples of where the money goes:
£84 gives one unemployed young person an online course to develop critical job skills
£200 provides a young person struggling to make ends meet with a laptop, unlocking opportunities
£300 funds five face-to-face hour-long sessions with a youth worker, helping up to 5 young people build confidence, resilience, and motivation
£600 helps a young person access critical financial support to start a business
£2,000 funds 2 days of virtual speed interviews, giving 70 young people the opportunity to access rewarding careers
£10,000 gives 10 young people employability opportunities in key sectors including the NHS and social care
Visit The Prince's Trust to learn more.