October 31, 2023By Mona Patel, Industry & Solution Strategy Director, Infor Platform Technology
Here's how one of the largest parts distributors in the Midwest transformed the way proof-of-delivery documents are managed to improve productivity and customer satisfaction
Midwest Wheel handles over 1,500 signed proof-of-delivery (POD) picklist documents daily for both pick-up counter and truck delivery operations. The signed pick-up documents used to be filed by date in a filing cabinet, while the signed delivery documents were stored in the Samsara truck routing application. Due to the numerous locations and drivers involved, the documents were dispersed across various platforms, leading to inefficiencies when inquiries arose. Additionally, the sheer volume of paperwork generated from these processes resulted in a significant physical storage requirement.
<
To learn more about Infor Enterprise Automation, register for the Nov 9 online launch event.

For example, when a customer made an inquiry for a signed pick-up document, sales reps were forced to invest up to 20 minutes searching through the filing cabinets to locate the relevant documents. Furthermore, if the inquiry was made at a busy time at the pick-up counter, the inquiry was redirected to administration, resulting in a significant delay before the customer received a response. This inefficient process not only consumed valuable time for both customers and employees, but it also posed a genuine risk of damaging customer relationships. Prompt and accurate answers are essential for ensuring customer satisfaction, making it imperative to address these inefficiencies.
There was also a potential risk of uncollected payments or unwarranted refunds/replacement orders due to misplaced documents. Continuing to rely on disconnected and paper-based document management, especially when key documents are difficult to locate, negatively impacted the business.
Enter RPA
Leveraging an integrated service with its Infor CloudSuite Distribution ERP, Infor Robotic Process Automation (RPA) enabled Midwest Wheel to cost-effectively digitize signed pick-up documents across nine locations. Signed documents are stacked, scanned, and uploaded to an online file system for subsequent processing by RPA. Infor Document Processor (IDP) to intelligently split documents by order number and extract metadata for upload into Infor Document Management (IDM). Automatic linking of documents with the corresponding order uses IDP's AI-based optical character recognition (OCR).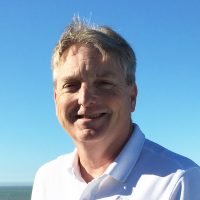 Steve McEnany
"We became early adopters of Infor RPA to challenge existing norms. Through this POD picklist document use case, we learned that Infor Enterprise Automation capabilities are a real game changer to get organizations closer to digital transformation, which ultimately allows you to provide a better customer experience," says Steve McEnany, Senior Vice President at Midwest Wheel Companies.
Signed delivery picklist documents are also centralized in IDM by integrating Samsara's POD documents using Infor ION. Python scripting converts documents to PDF with extracted metadata and uploads into IDM. All signed documents are now digitized and centralized for access anytime anywhere. Any CloudSuite Distribution user can easily find, email, print signed documents in a few clicks.
"One of the challenges in transitioning to a digital environment is the allocation of resources required to manage and execute business processes that traditionally rely on paper documents. However, with the implementation of Infor RPA and IDP, we can now automate the sorting and filing of paper documents into an online document management system or IDM cost effectively without the need for human intervention," McEnany says.
The organization went from a manual and siloed paper-based process — that was time-consuming and negatively impacted customer service — to an automated solution that digitizes and centralizes all POD documents within CloudSuite Distribution. This streamlined process improves traceability and enhances customer service because documents are available on demand across the organization for any inquiry.

Benefits Midwest Wheel achieved through automation include:
Approximately 1,500 signed picklist documents processed and centralized online in IDM per day, in a few minutes

85% productivity improvement — 500 signed paper picklist documents at the pickup counter digitized and processed in 5 minutes with RPA per day
1,000 signed delivery picklist documents processed upon delivery in under 1 minute with ION API per day
95% faster customer service resolution for signed picklist document inquiries
95% productivity improvement with fast access to online signed picklist documents

Reduced costs
Zero physical storage space needed for paper documents
Lower risk of sending refunds/replacement orders
Fast to deploy – less than 1-week value realization
Infor Enterprise Automation is a new offering, which is a set of Infor OS services that work together to execute a business process. Infor RPA takes care of the front-end automation that is labor-centric and rules based, while Infor ION or iPaaS takes care of back-end automation through integration services using workflows to connect any combination of systems. Infor RPA, IDP, and ION are working together to execute the business process of centralizing signed picklist documents in IDM.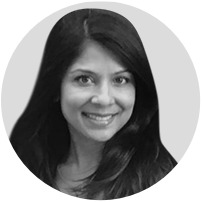 Mona Patel
Industry & Solution Strategy Director
Infor Platform Technology Team