Infor CRM
Infor CRM is more than just a database, it's a full view of your customer interactions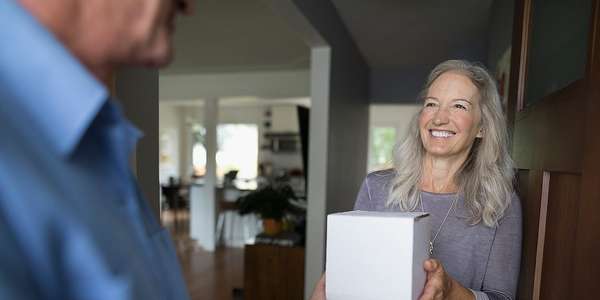 Infor CRM offers a complete customer view
Infor Customer Relationship Management (CRM) software provides a view of every customer touch point across an organisation's sales, marketing, customer service, and support teams. Rich customer profiles and sales productivity tools can help users to identify opportunities to maximise the impact of each interaction and streamline sales activities. Drive accurate forecasting, informed decision making, and effective team and territory management with a robust selection of analytics, sales management tools, and proactive alerts.
Highlights
Manage leads, opportunities, and activities
Maintain full control of all data, when and where you need it
Deliver back office and out-of-the-box Infor ERP integration
Implement easily and with cloud deployment flexibility
Run at low TCO compared to similar CRM products
Empower your mobile workforce
Make analytics-based decisions
A winning game plan for customer engagement
The Crusaders are the world's most successful professional rugby team, with a remarkable win record. They chose Infor CRM to centralise customer data, improve communications, drive segmentation, and customise messaging to extend their championship mindset to the customer experience of their fans.
10%
increase in ticket sales
$7.66
return on investment for each $1 spent on in-mall season ticket sales campaign
120,000+
customer database with enriched profiles
In the digital space, it's about effectively communicating with fans and our wider community, and driving messages through all the noise—so they hear what we've got to say and know that it's important. We can't do that on our own, because we don't have the resources. But when you have great companies partnering with us, like Infor—with their track record, knowledge, expertise, and technology—then we've got a much better chance of connecting.
Connect customer data across all of your systems
Infor CRM is a cloud-based application that includes sales, customer service, marketing analytics, and reporting; and integrates easily with Infor ERP solutions, Birst® Networked BI, other products in Infor's Customer Experience Suite, and more. Manage the full customer lifecycle in one environment, capitalise on future sales opportunities, and deliver exceptional customer experience.

Maximise customer interactions
Rich customer profiles created through internal and external sources
Integration to business management, desktop productivity, e-marketing, and social media tools
Sales intelligence application that puts customer data to work

Boost sales team productivity
Opportunities easily identified and sales activities streamlined
Proactive alerts to drive accurate forecasting
Sales management tools to effectively manage teams and territories

Gain a complete view of customers
Back office integration with multiple ERP systems
Enterprise-wide visibility in a single management and modeling environment
Deeply integrated, unified platform for social, mobile, and cloud

Bring data to life with Birst embedded analytics
Reports, dashboards, and analytics provide better visibility into the sales process
Real-time access to both operational and sales data
Automation of manual processes