June 21, 2023
Infor is pleased to announce that
Joe Vargas
assumed the leadership of Infor's Compass Hospitality Group as Senior Vice President and General Manager in March. With an extensive background in hospitality solutions, Joe is responsible for all global operations, including product management, development, sales, services, marketing, and support.
"I'm delighted to welcome Joe Vargas back to Infor Hospitality as GM," said Stewart Applbaum, EVP and General Manager of Infor Compass. "His proven leadership in global acquisitions and deep understanding of business process integration will advance the Infor Hospitality ecosystem, helping hotels and casinos harness digital transformation to become more competitive, data-driven, and efficient."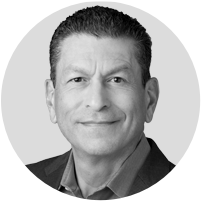 For Joe, this is a return to hospitality technology where he has focused a large part of his career. During 16 years at Infor, he has held a variety of global leadership positions—most recently as the General Manager for Infor SunSystems, where he led the solution's transformation to a multi-tenant cloud platform. Before that, Joe served as Vice President of Infor Consulting Services for 11 years, heading global consulting for the hospitality industry. With extensive work in Europe and Asia, he was a key figure in four hospitality acquisitions.
Before joining Infor, Joe spent more than a decade heading up professional services for Ariba and other software leaders. He started his career as a CPA for Arthur Andersen and a controller for public corporations before applying his accounting and finance expertise to business software management.
Hospitality technology jumped forward during the COVID pandemic, with rapid adoption of cloud-based management solutions at the corporate level to support remote work while rolling out contactless check-in and mobile apps at individual properties to ensure guest safety.
Infor Hospitality
solutions have helped hotels gain greater visibility into financial and operational performance and enhance guest experience.
Joe said a top challenge for the industry going forward will be driving digital transformation to the next level to both grow revenue and manage costs. He anticipates more technology getting pushed out to hoteliers and believes hotels will discover additional value when digital transformation eliminates operational siloes and provides predictive insights. For example, revenue management solutions are already good at maximizing bookings and pricing, but this data needs to translate more immediately into labor scheduling and purchasing optimization.
"Infor is highly focused on how our core solutions for property management, revenue management, point of sale, and sales and catering, and SunSystems financial management operate together," said Joe. "We are increasing data sharing between these solutions and also with other Infor solutions, empowering additional analytical capabilities, enhancing mobility, and developing new functionality. Our goal is to infuse so much value through this digital ecosystem that hotels wouldn't want to consider one of the solutions without considering the entire suite."
Visit Infor at HITEC
You can meet Joe Vargas at the upcoming HITEC conference in Toronto June 26-29, 2023.
Click here to schedule a meeting with Infor @ HITEC Toronto
.