More than 6,800 industrial manufacturers drive productivity with Infor solutions
Industrial Manufacturing
Industry 4.0 brings a new era of innovation and competitiveness in manufacturing. Infor solutions help industrial manufacturers transform their business processes to unlock innovation, tame complexity, and drive growth. Here are just a few of the challenges we help them address:
Demand for product innovation and personalization
Customers demand communication on their terms as you deliver more innovative products
Increasingly complex supply chain networks
Poor visibility and collaboration across global networks hinders demand planning and product delivery
Reducing costs and operational complexity
Inefficiency and manual warehouse and shop floor processes lead to poor resource utilization and reduced margins
Field service expansion and new business models
Expansion into new business models requires changing skillsets and reliance on technology
Industry 4.0 and digital transformation
Disconnected, heavily customized solutions impede adoption of smart manufacturing, IoT, AI, analytics, and cloud innovations
Micro-vertical expertise delivers business value faster
Furniture, Fixtures

Lumber, Wood

Medical Devices

Metal Fabrication

Metals

Plastic Fabrication

Printing, Publishing, Packaging

Stone, Clay, Glass, Concrete
Solutions for your most critical challenges
Infor CloudSuite Industrial helps discrete manufacturers improve production and service with predictive analytics, lean production and collaboration tools, and integration options.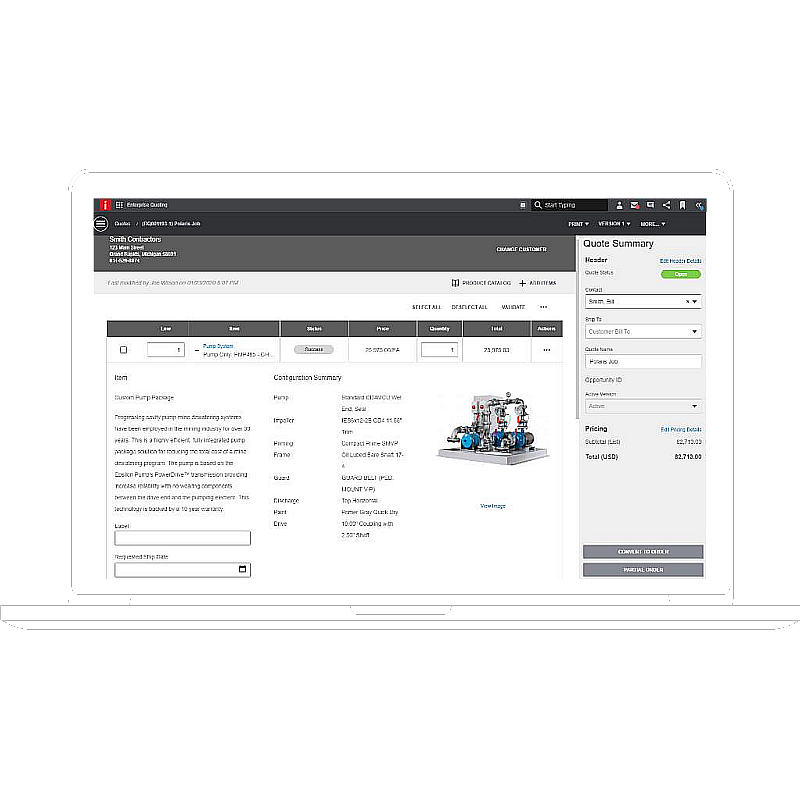 Offer a unique product and experience
Manage configurations and support product innovation

Product lifecycle management with embedded regulatory, quality, and supply chain impact analysis
Facilitated customer communication with configure-price-quote capabilities
Project control with work breakdown structures, scheduling, costing, detailed project pegging, and analytics
Embedded CRM and order management to facilitate communication and delivery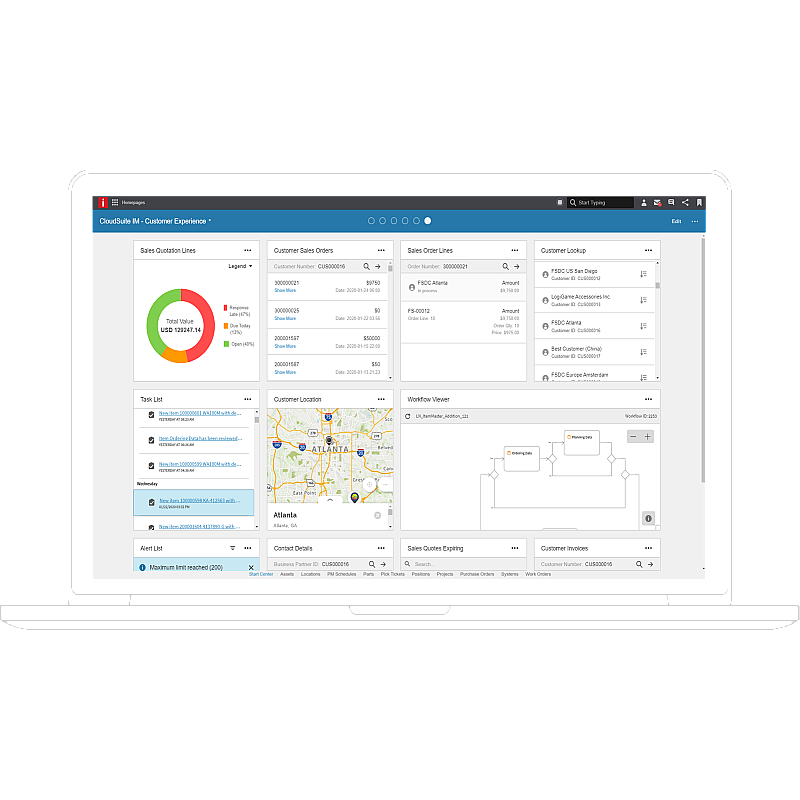 Optimize the supply chain
Improve visibility and communication to reduce costs

Worldwide commerce network to support visibility and collaboration, both upstream and downstream
S&OP and supply chain planning and optimization
Multi-site, multi-logistics inventory planning
Integrated inventory management, warehousing, and fulfillment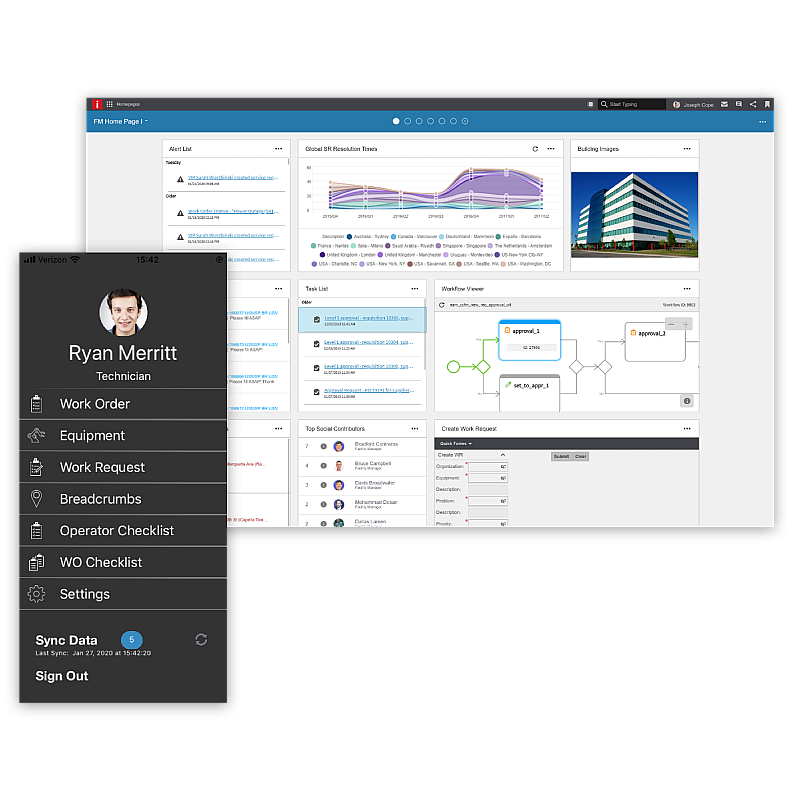 Reduce operational complexity
Facilitate productivity, planning, and production to improve quality while reducing costs

Support for multiple manufacturing models such as ETO, CTO, and repetitive
Shop floor automation and workforce management
Equipment lifecycle optimization with best-in-class enterprise asset management
Sophisticated quality management ensuring satisfactory products for your customers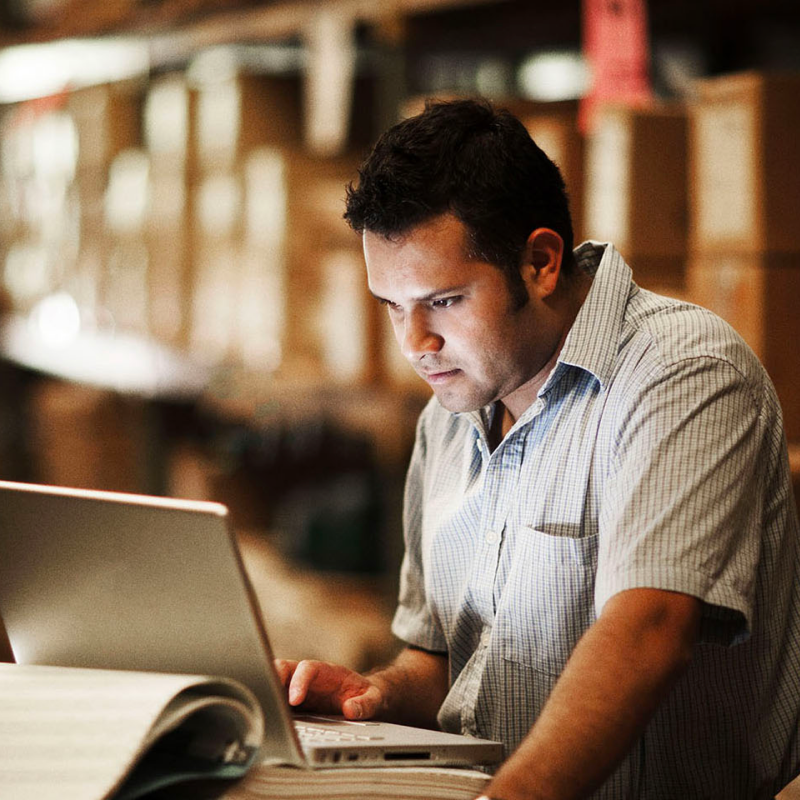 Expand service revenues
Manage and deliver superior service

Revenue development through new business models such as embedded service and MRO
Aftermarket capabilities such as embedded configuration management, depot repair, field service, and resource planning
Warranty management to improve customer relationships and increase revenues
IoT integration for improved product innovation and product delivery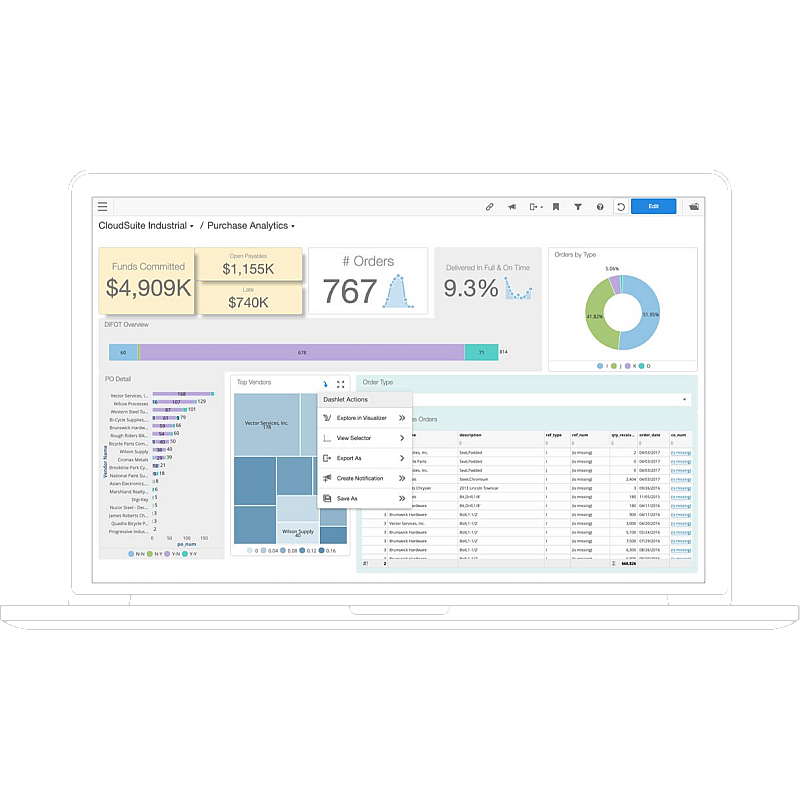 Create a platform for digital transformation
Complete platform to enable digital transformation for Industry 4.0

Deep, industry-specific functionality in a scalable and secure cloud with configuration-driven extensions and personalization instead of customization
Multi-tenant deployment in the AWS® Cloud
Performance-enhancing applications of IoT, AI, machine learning, and predictive analytics
Social collaboration, role-based homepages, and industry- and role-specific KPIs to drive productivity
Productivity by the numbers
20%
improvement in operational efficiency
30%
reduction in unplanned downtime
BUILT FOR INDUSTRY
Industrial Manufacturing CloudSuites
Infor CloudSuite™ Industrial
CloudSuite™ Industrial is a complete manufacturing ERP system that meets the complex needs of discrete manufacturers to help improve productivity, in the office and on the shop floor.
HIGHLIGHTS
Innovate faster and more efficiently
Manage production planning and scheduling
Coordinate aftermarket service and maintenance
Optimize production scheduling
Improve product quality
Built on highly flexible, scalable architecture that enables manufacturers to be agile and in-sync with fast-changing customer expectations
PRODUCTS INCLUDED
Infor CloudSuite Industrial (SyteLine)
Infor OS
Implementation Accelerator
Infor CloudSuite™ Industrial Enterprise
Outdated software and paper-based processes were keeping Harsco Rail from maximizing its potential. The company realized their outdated systems couldn't help them advance their business goals. The company was increasingly introducing more service offerings to support their manufactured products, expanding into repair kit sales and providing maintenance services to the big 7 railways. They wanted to have one application and a single source of data to support this company-wide growth and innovation.
HIGHLIGHTS
Improved customer engagement
Integrated operations
Supply chain transparency
PRODUCTS INCLUDED
Infor LN
Infor OS
Birst
Implementation Accelerator
Learn more
Infor Facilities Management
Infor Facilities Management is an award-winning, secure set of proven solutions that includes a core enterprise asset management system combined with high-value extension applications. Deployed in the cloud, it's designed for facility managers, service providers, and owners of buildings of all types, from public, commercial, and industrial spaces to offices and multi-unit residential buildings.
HIGHLIGHTS
Use relevant and timely data, based on behavior science and analytics to engage employees and reach their greatest potential
Apply modern HR cloud technology to give you complete employees visibility; optimally hire, develop and retain the right talent.
PRODUCTS INCLUDED
Infor Facilities Management
EAM
ION
Ming.le
Learn more
Infor HCM
Infor HCM is a leading-edge, end-to-end talent-focused solution that helps organizations strategically align people initiatives and talent capabilities to overall business strategies.
HIGHLIGHTS
Get all the human capital management functionality you need in one complete solution, with the broad capabilities from a single cloud HR vendor.
Utilize a consumer-grade, personalized, role-based user interface with prebuilt, interoperable components across your HR organizational structures-world-wide.
Use relevant and timely data, based on behavior science and analytics to engage employees and reach their greatest potential.
Apply modern HR cloud technology to give you complete employees visibility; optimally hire, develop and retain the right talent.
Boost employee performance, improve workforce effectiveness, and maintain control over your company's talent strategy and HCM technology with a flexible, secure, and cost-effective cloud infrastructure.
PRODUCTS INCLUDED
HCM
Talent Management
Global HR
Talent Science
LMS
HRSD
Let's Connect
Contact us and we'll have a Business Development Representative contact you within 24 business hours