1,700+ equipment dealers, rental and service organizations, and OEMs increase margin and utilization with Infor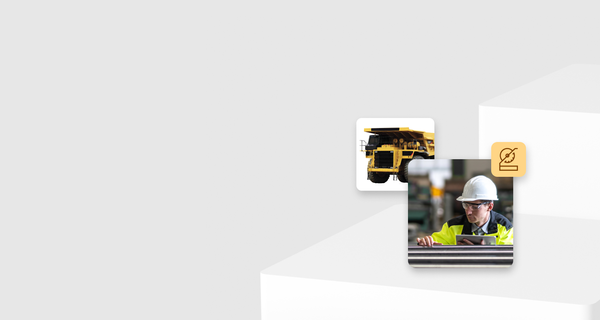 Equipment
Equipment OEMs, dealers, rental specialists, and service organizations rely on Infor to help meet, and exceed, evolving customer expectations, equipment and parts availability, lifecycle utilization optimization, and any unforeseen challenges. Here are the industry-specific obstacles we help our customers overcome.
---
Meeting customer demand for availability and reliability is increasingly dependent on using smart equipment, data capture, and analysis
---
Rental equipment profitability is impacted by service and maintenance costs; limited spare parts inventory drives customers to competitors
---
A lack of visibility across multi-echelon supply chains creates integration complications and makes it difficult to fulfill volatile demand patterns
---
Maintaining equipment and margins throughout the equipment lifecycle presents wide-ranging challenges
---
Equipment companies need to meet demand for improved sustainability via remanufactured and used cores and components
Microvertical expertise delivers business value faster

CONSTRUCTION, AGRICULTURE & MINING EQUIPMENT

INDUSTRIAL EQUIPMENT

MATERIAL HANDLING

TRANSPORTATION EQUIPMENT
Solutions for your most critical challenges
Infor CloudSuite™ Equipment is built specifically to support the core processes of leading equipment OEMs, dealers, and rental organizations.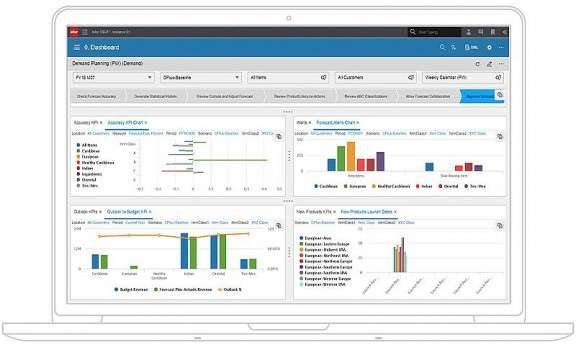 Increase sales flexibility
Reduce risk and optimize business processes for sales, rental, leasing, and service
Provide accurate and consistent spare parts price guidance
Manage complex equipment quotes and configurations
Maximize quotation profitability and agreement fulfillment
Manage cash flows with greater visibility
Asset tracking in real time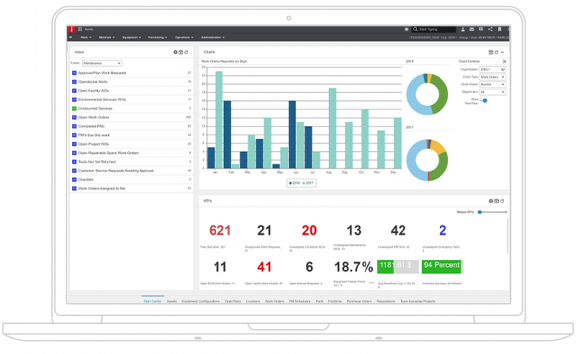 Boost equipment availability and utilization
Maximize return on assets across the equipment lifecycle
Match the right equipment with customer needs
Gain complete visibility into your inventory network
Balance equipment utilization with service and maintenance needs
Analyze equipment fleet operational and financial performance in real time
Maximize uptime via connected equipment and superior service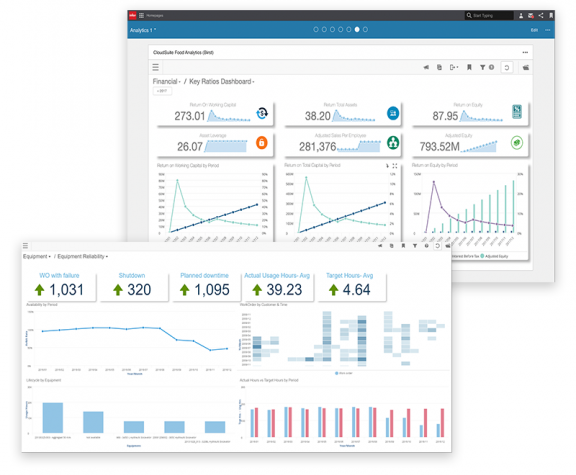 Strive for service excellence
Consider every customer and service interaction as a unique opportunity to build a long-lasting and profitable relationship
Deliver field and shop service offerings that minimize equipment downtime
Focus on first-time-fix (FTF) repairs
Gain a holistic view of all customer-facing processes
Enable predictive maintenance with connected equipment and AI
Manage full-service contracts—from opportunity through delivery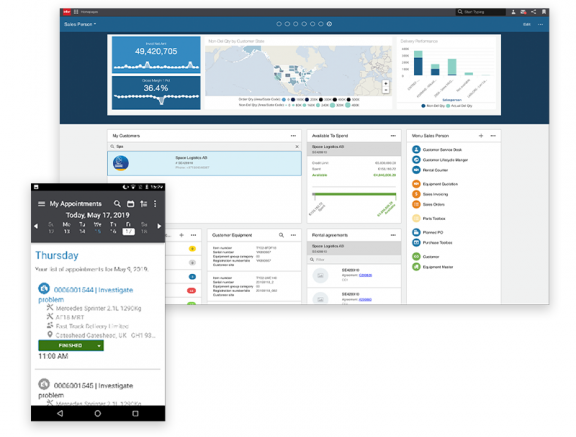 Optimize supply chain management
Reduce excessive spare parts, improve inventory deployment, and collaborate across the entire supply chain network
Manage complex logistics with diverse spare parts inventories
Reduce excess spare parts, additional warehousing, and special handling
Optimize demand forecasting and planning
Proficiently manage parts exchanges, cores, and warrantied parts
Achieve end-to-end supply chain visibility—from raw materials to aftermarket components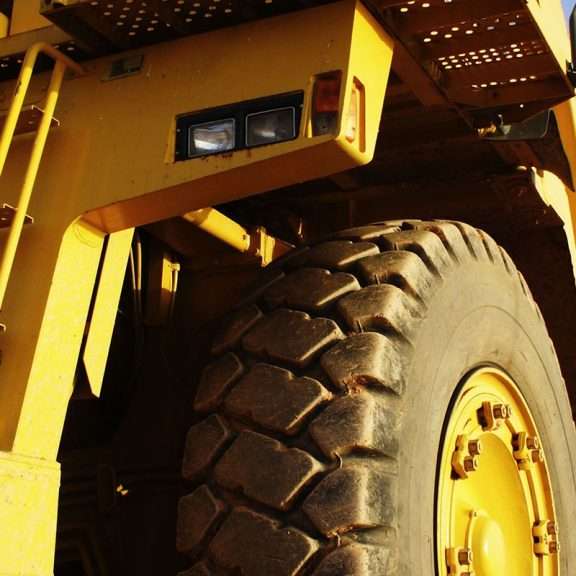 Increase equipment lifecycle value
Manage and optimize equipment lifecycle—from acquisition through end of life
Achieve visibility into the entire equipment lifecycle
Provide equipment lifecycle value through full control of equipment accounting and profitability
Manage serialized parts and major refurbishment components
Drive lifecycle profitability with predictive AI and machine learning
Support used and salvaged parts and components
Productivity by the numbers
ANNUAL REVENUE (USD) INCREASE THROUGH IMPROVED PRICE GUIDANCE
IMPROVEMENT IN ON-TIME-IN-FULL-DELIVERY (OTIF)
See additional solutions
Deep dive into Infor solutions for equipment brands