1,500+ food and beverage manufacturers gain a sustainable operational advantage with Infor's industry-specific enterprise software
Food & Beverage
The food and beverage industry is changing more rapidly than ever before, urging F&B manufacturers to future-proof their businesses. To meet this need, Infor® is evolving the traditional ERP with a cloud-based, industry-specific software solution. This advanced technology has the flexibility to expand as your organization grows, with the functional depth to meet the consumer demands of today and tomorrow. Here are some key challenges and goals that Infor helps its customers address every day.
Food safety and compliance
Securing food safety, managing recalls, and meeting customer and regulatory compliance requirements
Operational productivity
Optimizing asset and equipment management while reducing food, energy, and water waste with the use of automation and Industry 4.0 technologies
Supply chain complexity
Improving supply chain transparency upstream and downstream; balancing production with capacity and seasonal supply and demand
Innovation and transparency
Keeping pace with food trends, regulations, and consumer demand for more product information, cleaner labels, healthier food, and a more sustainable food production
Channel progression
Evolving channels to market in order to maintain customer loyalty and support on-line sales, home deliveries, click-and-collect, and more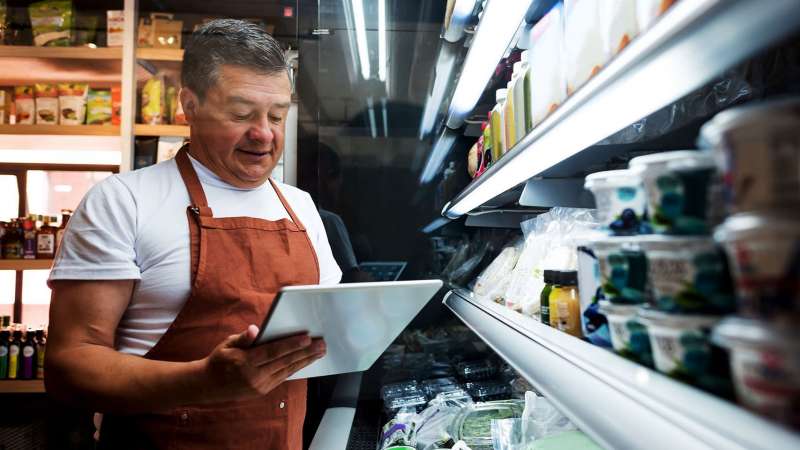 The future of F&B manufacturing technology
While 2020 enforced the idea of inevitable disruption, technology has played a major role in the resilience of manufacturers and their supply chains. A digital platform is getting more important every day to enable new technologies like AI, IoT, and deep machine learning. Discover how the effects of this past year are shaping the future of food and beverage technology. Hear from our industry experts about what to expect for F&B in 2021.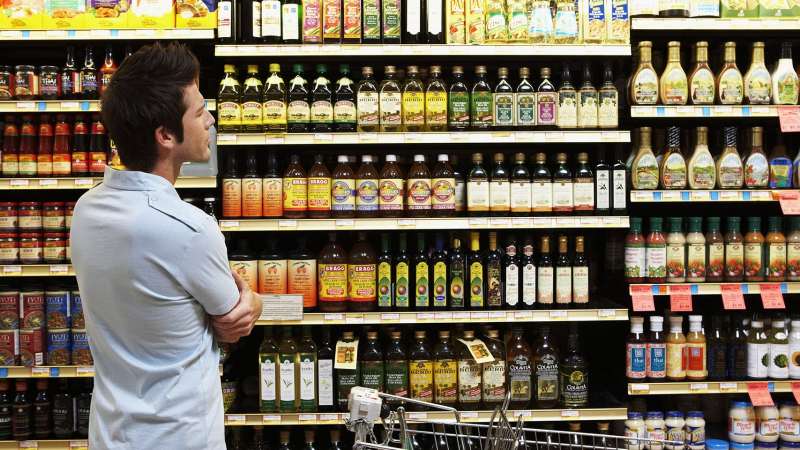 Customer success
As part of an aggressive, acquisition-based drive for growth, health food and personal care specialist Midsona decided to standardize on Infor technology in the cloud, replacing five ERP systems throughout the group. Discover how this not only will deliver savings in terms of software license costs and a reliance on external consultants, but also accelerate operations and reporting.
Delivering value for customers across industries
Establish a foundation for digital transformation with industry-specific solutions
Based on decades of experience in the food and beverage industry, Infor has gained deep insight about industry best-practice processes of world-wide food and beverage manufacturers. Our cloud-based software products, including ERP, PLM, and EAM, have comprehensive and rich industry-specific functionality built-in, not bolted on.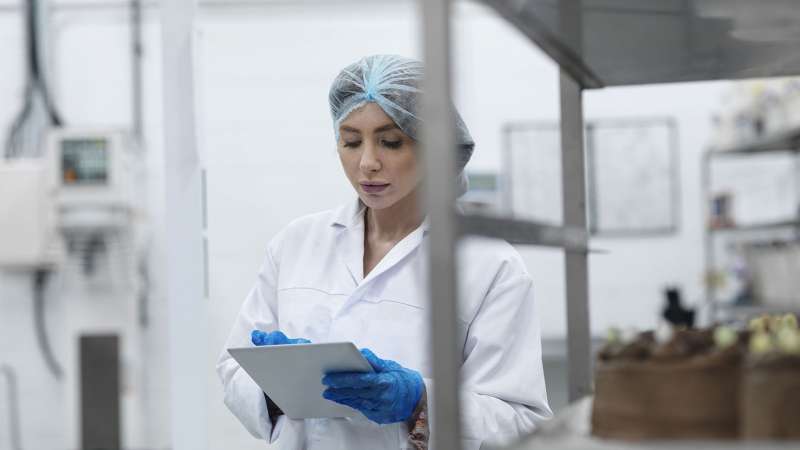 Ensure food safety, quality, and compliance
Automate food safety processes and perform regular testing to prevent food quality issues
Quickly identify root causes of food safety issues and perform accurate, targeted recalls with traceability software
Meet legal and customer requirements consistently with a quality management module in ERP that supports system-directed quality checks and tests
Connect IoT devices to ERP, capturing data from upstream and downstream supply chain and manufacturing process
Implement automated data-driven corrective actions using machine learning and AI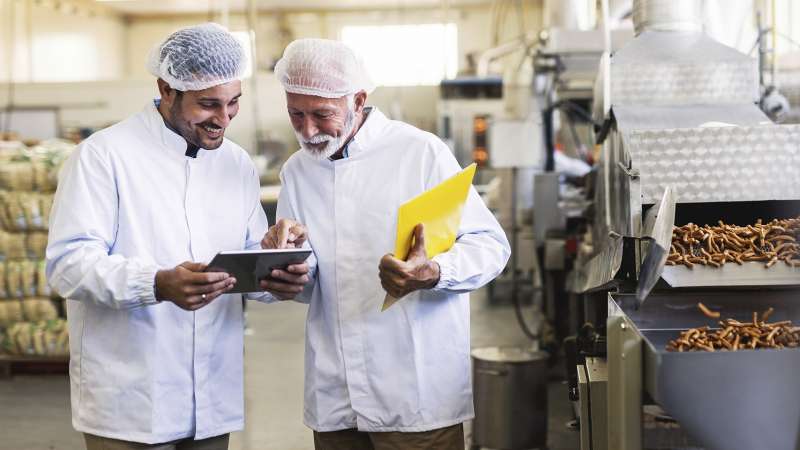 Improve operational productivity
Optimize Overall Equipment Effectiveness (OEE) with a focus on sustainability and reducing water, energy, and food waste
Improve asset and energy management and equipment efficiency through automation and use of IoT
Increase asset productivity to extend asset lifecycles, support sustainability initiatives, minimize non-compliance issues, and reduce food and worker safety issues
Minimize planned and unplanned downtime with best-in-class enterprise asset management
Implement by-product use, recycling, and other eco-friendly practices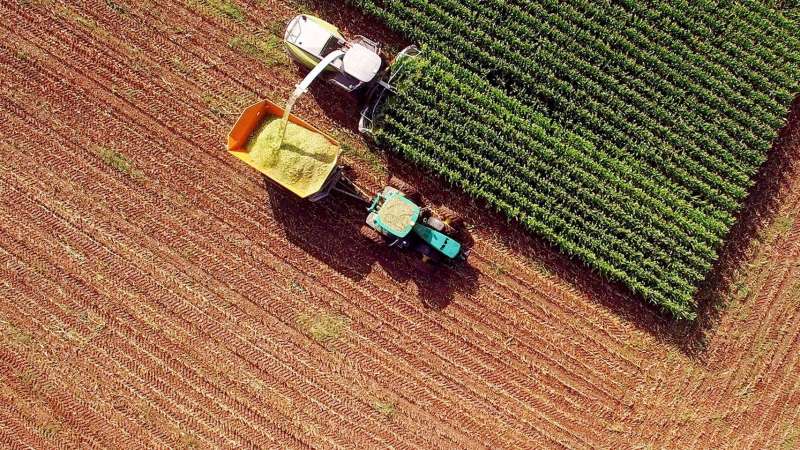 Manage supply chain complexity
Get more supply chain options and reach a greater number of customers while navigating conditions like weather, promotions, social media, and market disruptions
Leverage advanced statistical forecasting and demand sensing using machine learning
Incorporate promotional and new product history for better decisions
Optimize service levels against lowest costs using state-of-the-art supply chain optimization algorithms
Balance stock-build, inventory holding costs, production capacity, overtime costs and shelf-life
Optimize yield of livestock, milk and crops based on cut, grading and processing options
Minimize change overs, cleaning-in-place, and contamination risks with a synchronized and sequenced production schedule considering production line, labor, tank, and silo capacities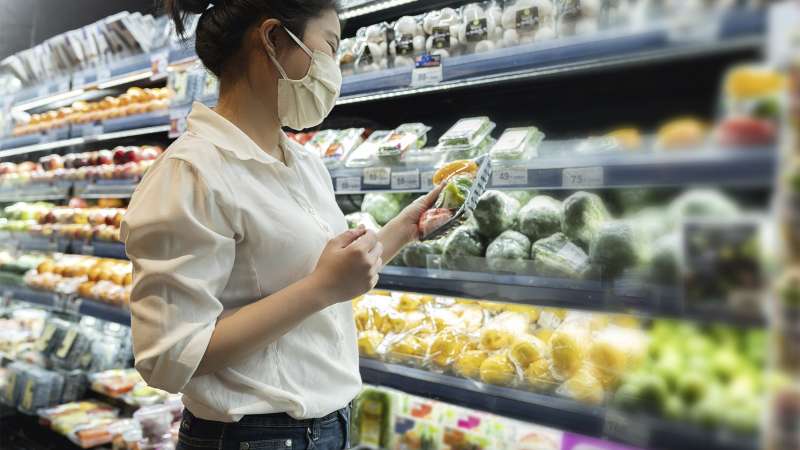 Enable innovation and transparency
Quickly introduce new recipes and packaging to protect margins and grow market share
Focus on new product development (NPD) ideas with the highest potential and use a stage-gate product development process to be more effective
Validate compliance with legal and customer specific requirements from new product idea to market introduction
Calculate, simulate, and compare nutritional values, allergens, and cost of formulations
Automatically generate product labels and ingredient specifications with built-in regulatory content
Implement transparency to show consumers details from farm to fork to build food trust and brand value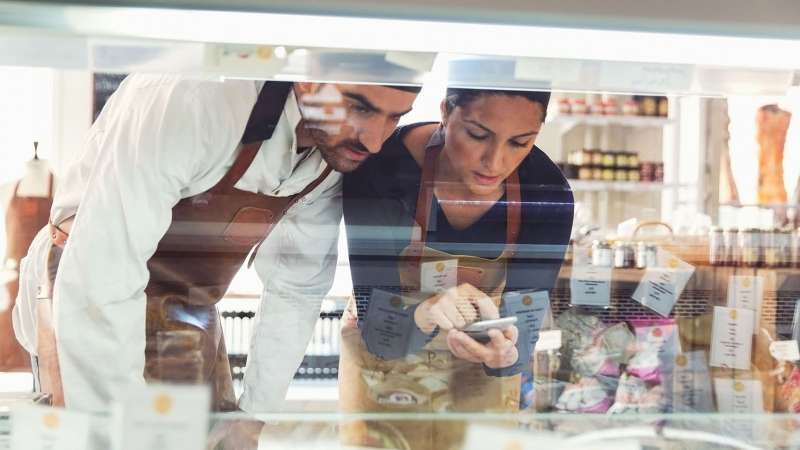 Accelerate channel progression
Be omni-channel ready and flexible in adjusting the assortment and production volumes when changes occur
Get insight into sales volumes and margins per sales channel, product, and package size
Use external data sources, like point-of-sale information, to drive targeted product introductions and rationalizations
Handle complex price, discount, and rebate agreements automatically and see the impact on profitability immediately
Grab a bigger market share and become less vulnerable for demand changes by connecting new trading partners, marketplaces, and ecommerce to the digital platform
Process and fulfill sales orders accurately to the minute level while considering the most cost-efficient options to meet demand
We understand the different needs per sub segment

Agri-food

Bakery

Dairy

Meat, Poultry and Fish
Food Ingredients

Beverage
Fruits & Vegetables

Grains & Cereals

Animal Feed

Confectionary & Snacks

Convenience Food & Ready Meals
Most Critical Productivity Outcomes
$1M
margin increase annually
$3M
cost savings annually
50%
less time to create nutrition labels
BUILT FOR INDUSTRY
Infor Solutions for Food & Beverage
Let's Connect
Contact us and we'll have a Business Development Representative contact you within 24 business hours