Simplified food industry software to transform your business
Our simplified ERP solutions have food and beverage industry functionality built in for operational excellence, product lifecycle management, supply chain planning, and asset management. We make it easier for you to improve food safety, minimize waste, and provide greater supply chain transparency.
See the latest innovations in food & beverage
Infor President & CTO, Soma Somasundaram, reviews the latest food & beverage product innovations, enhanced with end-to-end capabilities to address the industry's variability and deliver automation and persona-driven workspaces – all within one platform.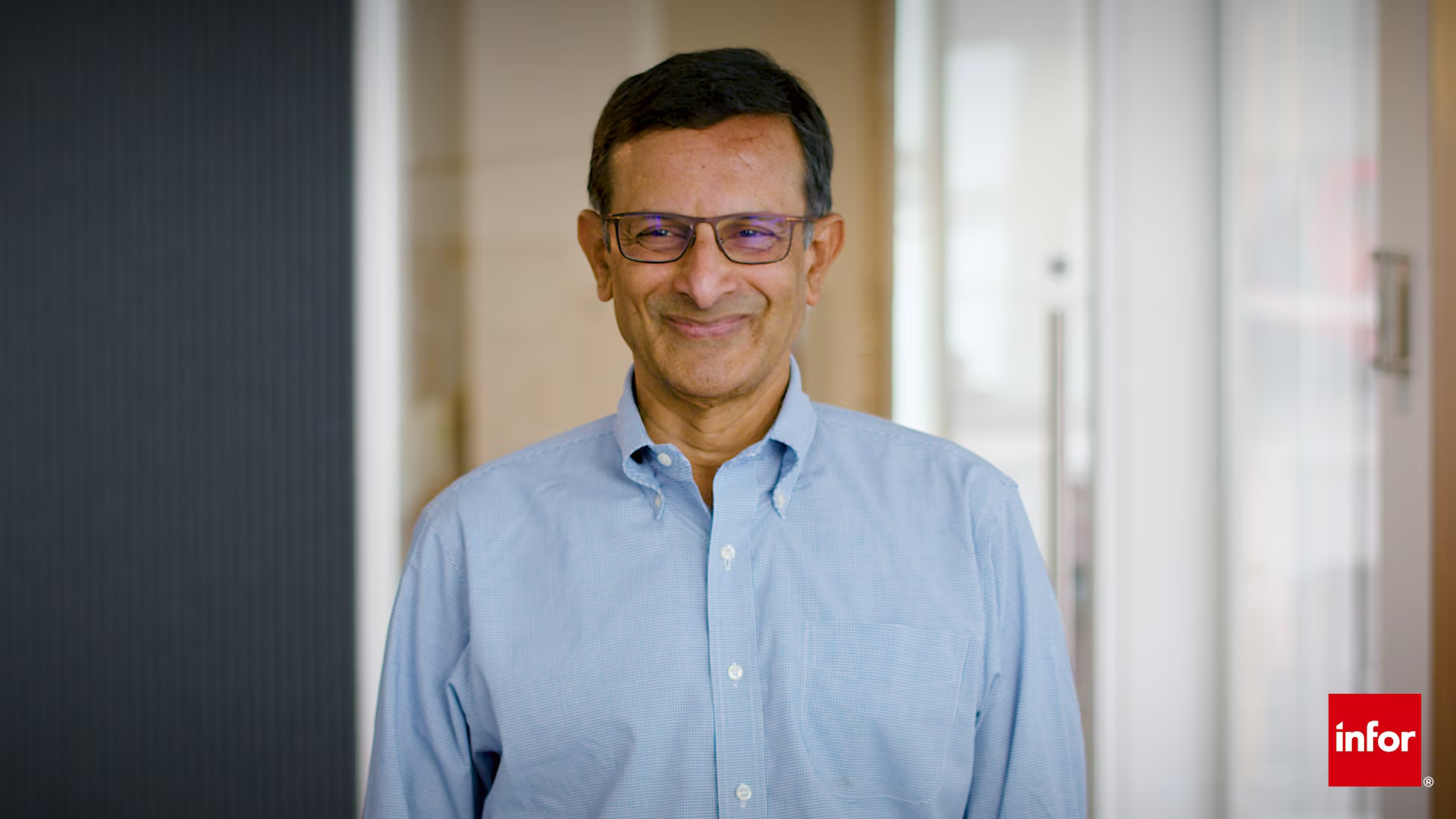 Product Release Highlights
In an industry where demands shift and products have a shelf life, Infor® CloudSuite™ helps manufacturers stay agile.
In Food & Beverage manufacturing, even the slightest misstep can mean costly recalls, brand damage, and even delisting by retailers. Infor latest Infor CloudSuite Food & Beverage update helps manufacturers navigate unique challenges like label compliance and demand changes to keep margins strong and customers satisfied.
Increase yield, product quality & improved output
Optimize supply chains & operations
Avoid risk & simplify compliance processes
Overview
Increase yield, product quality & improved output
In the Food & Beverage industry, even small changes can have a great impact. With Infor CloudSuite Food & Beverage, customers can increase the output of quality products, improve yield, and reduce waste with the help of a single solution. With Infor CloudSuite Food & Beverage's latest enhancements, machine learning assists manufacturers in easily managing raw ingredients of varying compositions and measuring critical attributes like fat, grade, and catchweight to maximize yield, output, and profit.

Each cow is unique – and so is its milk. Every shipment of milk that Food & Beverage manufacturers receive contains varying amounts of fat, protein, and key nutrients that can affect product quality and yield. Infor CloudSuite Food & Beverage automatically tracks these insights so customers can maximize the use of these raw ingredients across products – and increase profit, production, and quality in turn. With Infor solutions, Food & Beverage customers have seen savings of €500K for each percent improved yield.
Key industry enhancements
MES Integration: Infor MES helps food and beverage manufacturers take control of the production process by providing consolidated insights that help companies optimize and automate every step possible on the shop floor (including throughput, ingredient assessment, downtime, necessary waste/reworks, labor management, inventory, consumption, and quality tracking). This allows customers to streamline production, reduce manual labor and waste, and increase yield and profit via real-time manufacturing controls and Industry 4.0 automation. This new integration between Infor MES and Infor CloudSuite will accelerate results through rapid deployment, allowing customers the time and space to concentrate on transforming their business.
Overview
Optimize supply chains & operations
When supplies can expire, monitoring supply chains requires even more vigilance. Infor CloudSuite Food & Beverage provides precise demand forecasting and better shelf-life management tools to help supply chains meet customer demands without waste or sunk costs. Infor CloudSuite Food & Beverage automatically navigates variables like shelf-life and demand forecasts, consolidates relevant information into a user-friendly Supplier Portal, and helps customers optimize operations and supply chains accordingly. Enhanced financial visibility is also included, so manufacturers can monitor margins and ensure profitability in real-time.

Delivering a product on time matters even more when shipments have a shelf life. Updates to Infor Food & Beverage CloudSuite includes a user-friendly Supplier Portal that connects manufacturers and their partners via a single user-friendly dashboard. All parties are granted insight into entire supply chains, with specific attention paid to crucial variables like expiration dates, in-stock inventory, and consumer demand. With Infor solutions in place, Food & Beverage customers have even reduced unused inventory by up to 15%.
Key industry enhancements
Supplier Portal: Infor Supplier Portal provides a user-friendly digital tool that allows manufacturers to work with suppliers in real-time. The portal tracks communication between parties, confirms orders, compiles advanced shipping notices (ASNs), and receives transport updates, then consolidates that information in one place to reduce confusion and extraneous communications. Infor Supplier Portal also includes 24/7 service for suppliers, making it easier to plan for needed materials, confirm orders, and manage shipments.
EA Content Library for Rapid Value Realization: A catalog of prebuilt content or automation flows using any combination of EA technologies- RPA+IDP, BaaS, AI, iPaaS.
Picklist Proof of Delivery: Improve productivity and customer service with Infor Enterprise Automation (EA) processing and centralizing proof of delivery documents. Infor EA automates the picklist digital document capture, processing and management for customer service inquiries to improve productivity by at least 85% and shorten time to resolution.
Invoice Processing & Matching: Improve productivity and vendor satisfaction with Infor Enterprise Automation (EA) processing invoices for payment. Infor EA automates the capture, matching, and invoice creation for vendor payment to improve productivity by at least 72% and shorten days to pay. Any exception errors are routed and corrected by a human.
Overview
Avoid risk & simplify compliance processes
What we do: Recalls can cause significant and costly brand damage to Food & Beverage manufacturers. Infor enhanced CloudSuite Food & Beverage keeps products and their labels compliant automatically, greatly reducing the chance of quality errors. Infor CloudSuite Food & Beverage integrates quality testing into the manufacturing process and automates necessary recipe changes and label swaps in accordance with regional compliance standards. If a recall does occur, Infor allows for faster tracing of affected products to minimize impact.

Traditionally, ingredient swaps can cause enormous headaches for Food & Beverage suppliers – and their IT departments. Ingredient changes necessitate new rounds of quality tests, additional recipe adjustments, and the creation of new labels to meet regional qualifications. With Infor CloudSuite Food & Beverage, quality check processes and label updates are automated, reducing manual demand on teams to accomplish this important process without errors. With Infor solutions in place, one Food & Beverage customer experienced a 50% reduction in nutrition label creation time, and an 88% reduction in nutrition label reworks.
Key industry enhancements
MES Quality Assurance Widget: Infor MES Quality Assurance Widget integrates consistent quality testing into the production process. This feature improves overall quality control and helps manufacturers avoid recall by collecting speedier, more accurate test results.
Capacity Planning Workbench: Infor Capacity Planning Workbench is a tool that allows customers to adapt to daily changes in demand. With this new visual feature, users can optimize production from shift to shift, distributing work evenly to avoid overtime and reduce idle hours.
Extensibility for Regulatory Compliance: New extension points build customized logic via XtendM3 to confirm put-away location. This new functionality improves safety regulation compliance by separating goods where needed. Examples include allergen regulations and managing hazardous material.
e-Signature and e-Record: Improved audit assistance with electronic records. Increase user productivity with simplified signing process and capturing the complete set of data from multiple tables in a transaction. Improved FDA 21 CFR Part 11 compliance with automatic creation of electronic records data integrity with electronic records being protected from tampering.
Innovation In Action
Nutreco sustainably feeds the future with the power of digital transformation
Powered by the latest in Infor® CloudSuite™ Food & Beverage technology, Nutreco is finding new ways to feed the future in an efficient, sustainable way.
Supporting all kinds of food and beverage companies, including:
Cloud ERP supports innovation, safety, and sustainability in food manufacturing
Food consumers demand product innovation for more than taste. They want end-to-end food supply chain visibility to verify safety and sustainable operations. Deploy food products consumers want faster with our cloud ERP solutions and transform your business.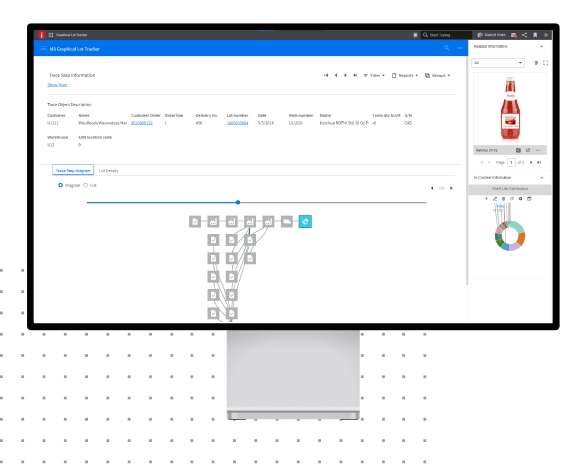 Ensure food safety, quality, and compliance with the best ERP for food and beverage
Consumers and regulators expect food and beverage manufacturers to take a proactive approach to quality and safety. Regulations are rigorous and the risks associated with failure are high. Food companies earn trust and brand value with the advanced quality management system, end-to-end food traceability software, and rapid recall capabilities our solution provides.
Automate food safety processes and perform regular testing
Quickly identify root causes of food safety issues and perform accurate, targeted recalls
Capture supply chain and manufacturing data from upstream and downstream processes
Implement automated corrective actions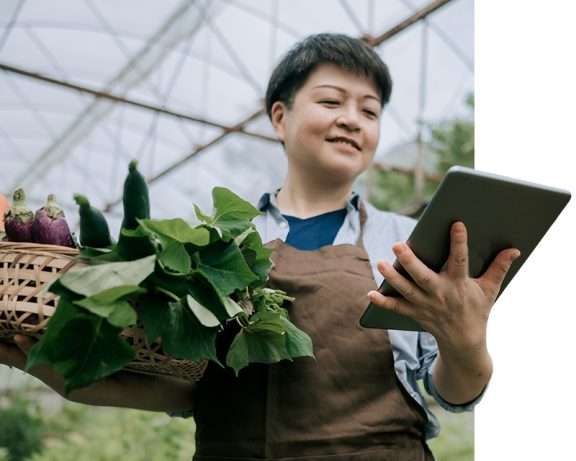 Speed up time to market with PLM software for food and beverage
Consumer preferences and available ingredients are constantly changing. To protect margins and grow market share, food manufacturers must introduce new recipes and products to market faster. Speed up product development with our product lifecycle management software for food and beverage that has unique workflows for PLM, ERP, and SCP.
Calculate, simulate, and optimize nutritional values, allergens, and cost of formulations
Ensure regulatory and customer requirements are met throughout the product development cycle
Generate compliant product labels and ingredient specifications with built-in regulatory content
Implement transparency that provides consumers with details from farm to fork
Focus on product development ideas with the highest potential
Improve effectiveness with a stage-gate product development process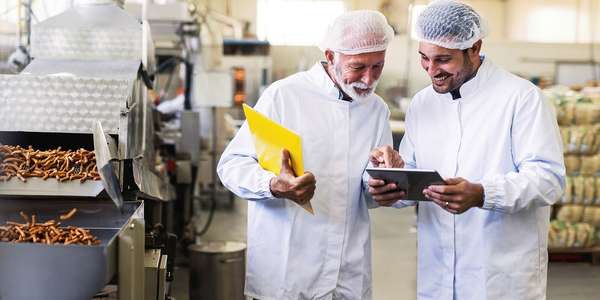 Increase operational productivity and reduce waste with a modern Food and Beverage ERP
Margins in food manufacturing are thin and it's important to be as efficient as possible. Food, water, energy and time waste must be minimized for profitability and sustainability. Implementing a modern food ERP system enables a digital transformation. Our cloud application platform optimizes food manufacturer operations for competitive advantages.
Drive decisions for reducing waste and minimizing food safety risks using IoT sensor readings
Avoid down time and food safety risks with predictive maintenance and embedded quality processes
Optimize yield of livestock, milk, and crops based on cut, grading, and processing options
Automate and improve productivity with embedded AI
Be at the leading edge of Industry 4.0 innovations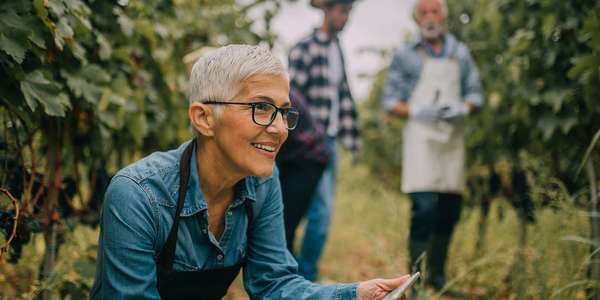 Manage supply chain complexity with advanced planning and scheduling
Demand can be seasonal and changes can happen suddenly due to weather conditions or shifting sales channels and products. Supply chains can be disrupted due to poor harvests and issues in transportation. Our advanced demand planning, supply planning, and scheduling solutions offer visibility and enable you to optimize service levels against lowest cost.
Leverage advanced statistical forecasting and demand sensing using machine learning
Incorporate promotional and new product history for better decisions
Balance stock-build, inventory holding costs, production capacity, overtime costs, and shelf-life
Optimize yield of livestock, milk and crops based on cut, grading and processing options
Minimize change overs, cleaning-in-place, and contamination risks with a synchronized and sequenced production schedule considering production line, labor, tank, and silo capacities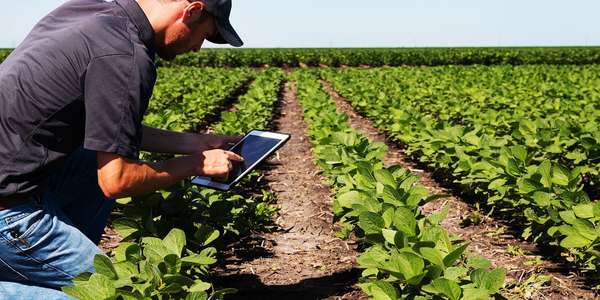 Drive profitable growth with an agile cloud-ERP for food
Today's food and beverage organizations need complete enterprise-wide visibility and the agility to quickly respond to a changing market. Our smart, preconfigured and modern ERP for food and beverage offers the agility to quickly turn challenges and disruptions into a competitive advantage.
Get insight into sales volumes and margins per sales channel, product, and package size
Use external data sources, like point-of-sale information, to drive targeted product introductions and rationalizations
Handle complex price, discount, and rebate agreements automatically and see the impact on profitability immediately
Grab a bigger market share and become less vulnerable for demand changes by connecting new trading partners, marketplaces, and ecommerce to the digital platform
Integrate acquisitions quickly and expand internationally thanks to world-class multi-company, multi-site and multi-country capabilities
Supporting all kinds of food and beverage companies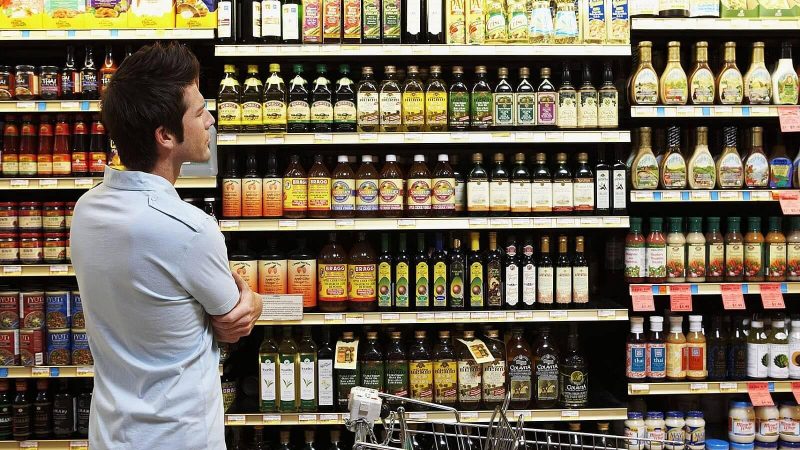 Food ingredients
Efficiently manufacturing food ingredients means being able to control the specifications and formulas for a large number of SKUs. Securing the sourcing of compliant ingredients and being able to do a fast track and trace is critical. Our PLM and ERP solutions for food ingredient manufacturers provide the needed compliance and agility in this highly competitive industry.
Read how Midsona has grown health market leadership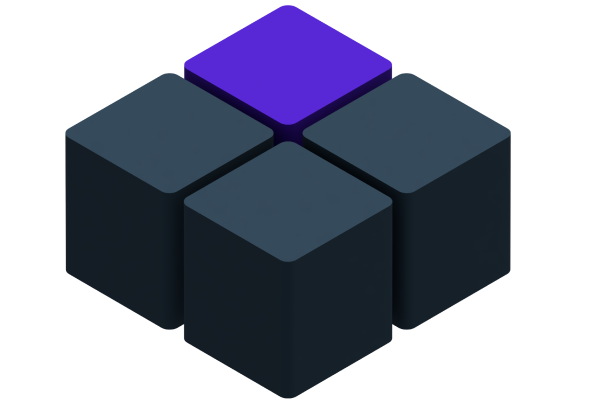 Report
Infor ranked 1st in Process Manufacturing and Upper Midsize Enterprises Use Cases 
Read the 2023 Gartner® Critical Capabilities for Cloud ERP for Product-Centric Enterprises

Food industry software products
ERP for food and beverage
Product lifecycle management for process manufacturing
Infor MES solution to improve manufacturing operational performance
Food industry supply chain planning
Business intelligence for food and beverage
Food Industry cloud technology
Human resources for food and beverage
SMB ERP for Food and Beverage
ERP for food and beverage
Infor CloudSuite™ Food & Beverage has built-in industry and sub-segment specific capabilities are at its core. The solution provides an exceptional user experience and powerful analytics in a multicompany, multicountry, and multisite platform. It's a digital platform that enables food processors to innovate by adopting new technologies and new food and beverage industry-specific features that are made available continuously in the cloud.
HIGHLIGHTS
Process and fulfill sales orders accurately, down to the minute level, while considering the most cost-efficient options
Meet legal and customer requirements with integrated quality management
Quickly identify root causes of food safety issues and conduct accurate and targeted recalls
Quickly implement preconfigured food and beverage processing best-practices
PRODUCTS INCLUDED
Infor® OS
Infor Birst®
Infor Implementation Accelerators
---
See Infor CloudSuite for Food and Beverage
Product lifecycle management for process manufacturing
Infor® PLM for Process is a cloud-based, product lifecycle management solution specifically designed for food and beverage manufacturing. It maximizes the value of process manufacturers' R&D teams and helps reduce the time spent performing key product lifecycle processes, such as new product development and introduction, formula optimization, regulatory compliance, and project management. The solution seamlessly integrates with ERP, customer relationship management, laboratory information management systems, and other key business tools.
HIGHLIGHTS
Shorten time to market for food and beverage products
Prioritize new product developments with a stage-gate process
Optimize recipe formulas to meet the requirements against lowest costs
Ensure correct food label contents and formulas to meet legal and customer requirements globally
Provide food supply chain transparency to consumers
---
See Infor PLM for process
Infor MES solution to improve manufacturing operational performance
Empower operators on the shop floor with a highly visual, IoT-enabled Manufacturing Execution System to achieve real-time control and visibility of all manufacturing operations in the factory and support data driven decision making.
HIGHLIGHTS
Create the smart factory with extensive MOM (manufacturing operations management) functionality across production, quality, inventory, and maintenance, centrally orchestrate operations, connecting to machines and equipment for real-time visibility and responsiveness
Increase efficiency (OEE), reduce waste, and improve FTTQ (first time through quality)
Accelerate time-to-value and ROI with a modular, highly configurable enterprise MES solution, offering 24/7 resilience
Support your digital transformation journey in manufacturing operations
Integrate with Infor Industrial CloudSuites and leverage rich manufacturing data in Infor OS
---
See Infor MES
Food industry supply chain planning
Infor® Supply Chain Planning is a powerful platform that balances supply and demand to optimize inventory, service, and performance across the entire food supply chain. Food and beverage companies can tap into solutions for demand planning and sensing, supply planning, production planning and scheduling, inventory optimization, and sales and operations planning.
HIGHLIGHTS
Increase forecast accuracy using advanced forecasting techniques, machine learning, and demand sensing
Generate a balanced push-pull plan using linear programming solving in advanced planning
Generate multiple scenarios to enable comparison and optimization of profitability and service levels
Reduce transportation, overtime, and inventory holding costs
Optimize the yield of livestock, milk, and crops to match demand in the most profitable way
Respect tank and silo capacities and inflow/outflow constraints in scheduling
Sequence optimization that considers changeovers and cleaning-in-place
---
See Infor Supply Chain Planning
Business intelligence for food and beverage
Infor Birst® Enterprise's patented automation technology brings together and delivers trusted insights for food and beverage companies. From executives to front-line workers, all levels of the organization have access to the latest trends impacting your food and beverage business.
HIGHLIGHTS
Smarter decision making with AI-driven insights that explain why a KPI is trending up or down
Higher analytics adoption with a modern solution designed for self-service and ease of use
More confidence in decision-making with centralized governance across Infor and non-Infor applications
Save thousands of hours of development and eliminate the need for multiple data integration, databases, and visualization solutions
---
See Infor Birst
Food Industry cloud technology
Infor® OS is a cloud operating platform that seamlessly connects services across all Infor CloudSuite™ industry solutions and many third-party solutions. Services range from essential, business-critical functionality to more advanced technology that's capable of providing competitive advantages to food and beverage companies.
HIGHLIGHTS
Leverage a unified cloud infrastructure for single sign-on, mobility, security, and compliance
Utilize seamless integration across Infor and non-Infor products
Leverage an easy-to-use, unified, user experience across all applications
Capture vital data from IoT devices
Use advanced analytics and AI for guidance and automated decisions
Ensure compliance, collaboration, and accountability with role-based homepages, alerts, and workflows
---
See Infor OS
Human resources for food and beverage
Infor® Human Resources is a leading-edge, end-to-end talent-focused solution. It can help you strategically align people initiatives and talent capabilities to your food and beverage business strategies.
HIGHLIGHTS
Get all the human capital management functionality you need in one complete solution
Utilize a consumer-grade, personalized, role-based user interface
Leverage relevant and timely data based on behavior science and analytics
Gain complete employee visibility; hire, develop, and retain the right talent
Boost employee performance and improve workforce effectiveness
---
See Infor Human Resources
SMB ERP for Food and Beverage
Food and beverage manufacturers have unique requirements when it comes to manufacturing operations. Infor CloudSuite Industrial for Food & Beverage is the solution to make it easy to adjust recipes, build batches based on exacting manufacturing specifications, and monitor and respond to the evolving regulatory environment.
HIGHLIGHTS
Manage multiple units of measure for any item
Model recipes based on weight or volume, as well as loss or yield percentages
Account for ingredients used in a recipe that are soluble or are removed from the process prior to packaging
Resize a recipe based on production needs, using percentages to accurately scale all of the components
Maintain a full history of recipe revisions and be able to recall prior versions and place into production, as needed
Issue ingredients quickly and efficiently by reporting in batch production quantities
Take advantage of food and beverage ERP functionality to address costing and lot traceability
PRODUCTS INCLUDED
Infor SyteLine Process Industry Pack
Infor® OS
Implementation Accelerator
---
See Infor ERP