SunSystems
Transforming financial information into profitable action with the depth to adapt to any market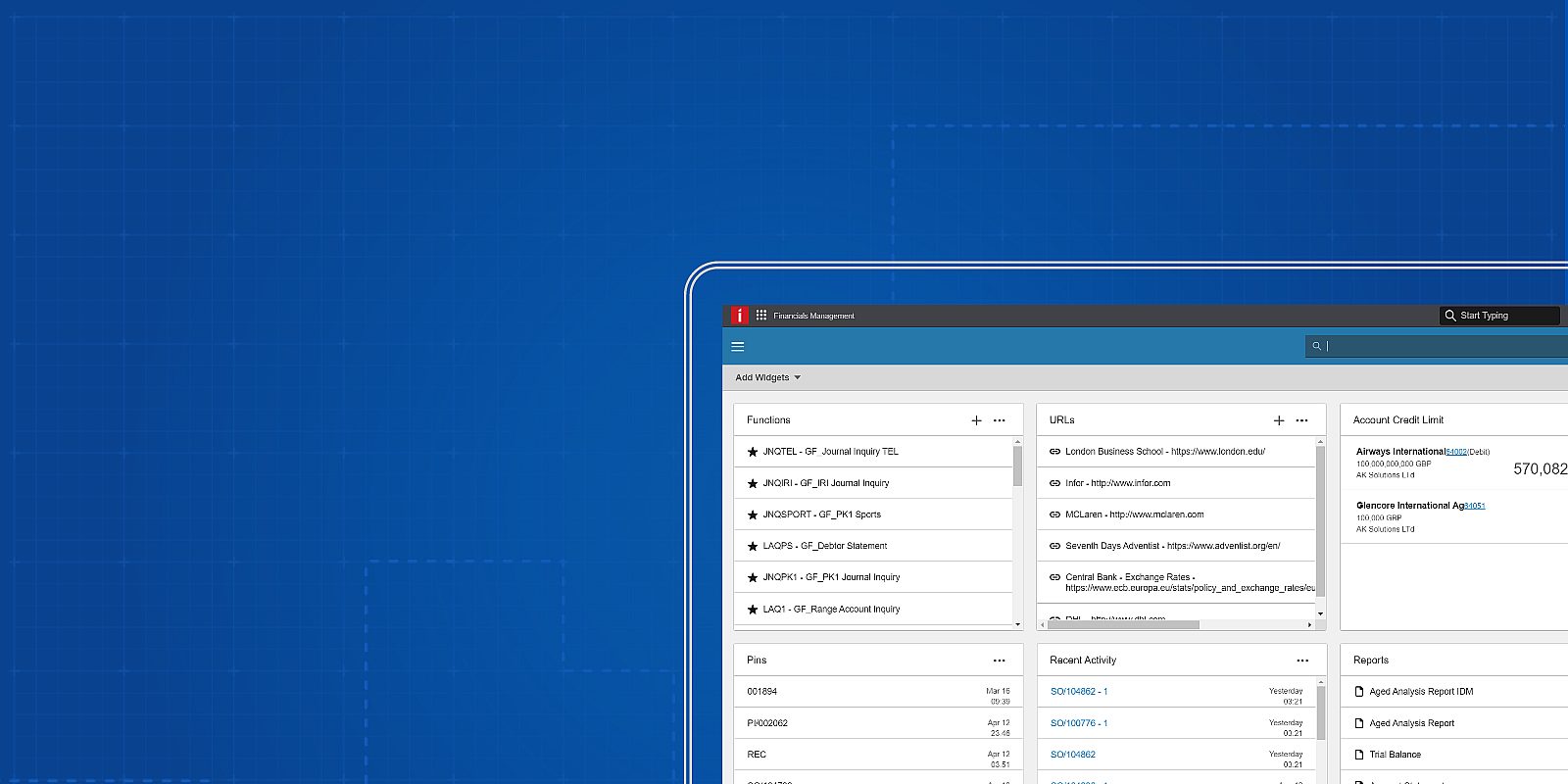 Financial management software for any market
Infor SunSystems® is an easy-to-use, innovative financial management system powerful enough to meet finance's needs today and flexible enough to meet tomorrow's evolving challenges. This innovative finance ERP provides visibility into all the moving parts that make a business tick, transforming financial information into profitable action.
SunSystems Resources
EBOOK

BROCHURE

VIDEO CASE STUDY

CASE STUDY

DATASHEET
Key capabilities
Financial management
Access all finance and accounting information from multiple GAAP standards to updated IFRS standards in real time
Corporate allocation and intercompany
Split or reasign existing ledger data to generate new transactions to process intercompany accounts balances
Fixed asset management
Post all asset transactions to the unified ledger with immediate visibility on the register and the profit and loss and balance sheet accounts
Sales and order management
Take complete control of sales, purchasing, and inventory management and access any associated documents
Purchase management
Improve control and reduce costs by maintaining complete oversight on all purchasing activities
Inventory management
Track inventory movements in and out of different warehouse locations, including multiple allocation and costing methods
"The finance team were quick to reap the benefits [of Infor SunSystems]. The user-friendly accounts payable process has resulted in an overall reduction in the time it takes to process and approve invoices of 50% and 90% respectively and the weekly payment run is now fully paperless."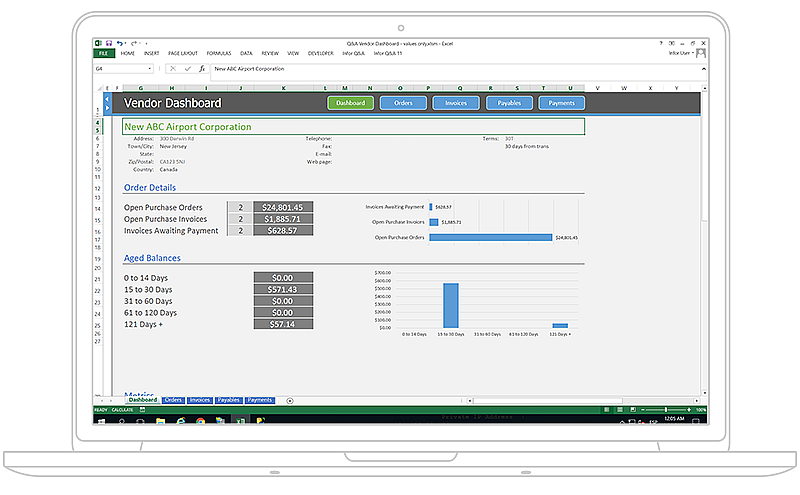 Powerful, role-based reporting
SunSystems' unified ledger empowers entire organizations to make better decisions and gain actionable insight with in-context analytics and BI that complement core reporting data.
Take advantage of automated data entry
Access real-time reporting with embedded analysis tools
Leverage localized reporting
Drill back to source transactions
Improve decision-making with proactive alerts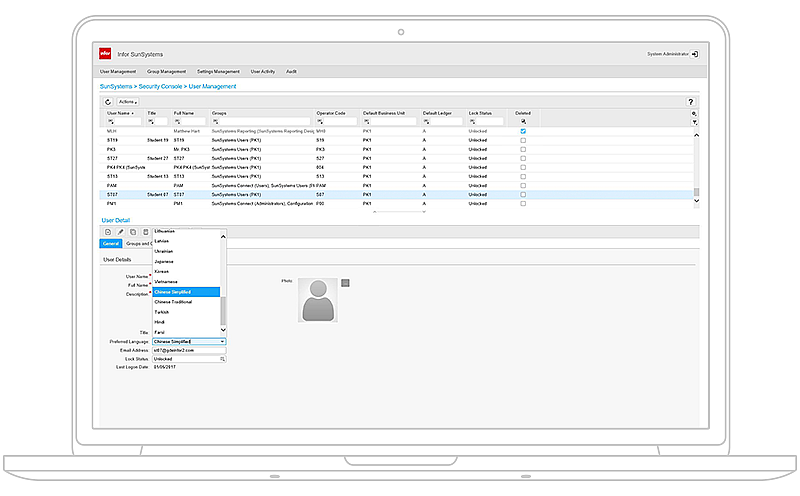 Highly configurable software
Seamlessly integrate SunSystems and existing business systems to meet statutory and management reporting requirements at every level.
Eliminate operational silos
Access role-based data flows delivered in-context to desktop or mobile devices
Support complex restructures and two-tier enterprise resource planning (ERP) strategies
Manage compliance with multiple, changing regulatory environments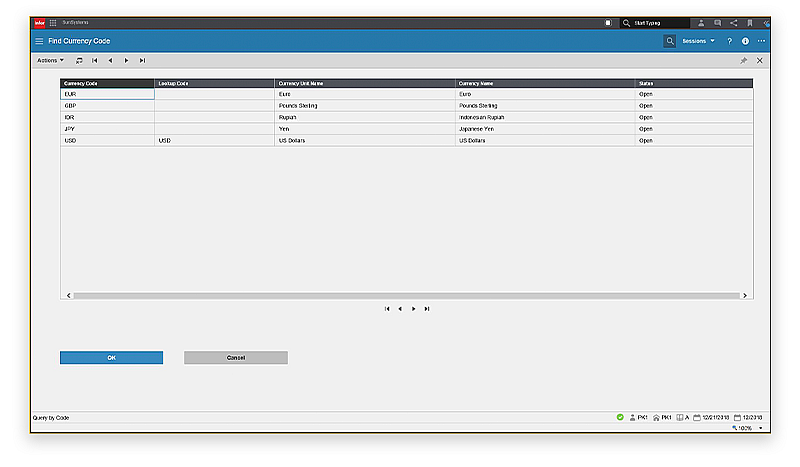 Flexibility to grow—anywhere
Manage complex business changes, updates, and international financial requirements with localized support for regional reporting regulations
Expand internationally and get up and running quickly
Leverage a robust single solution available in multiple languages and address multiple reporting regimes
Access unified ledgers, comply with multiple regulatory and reporting requirements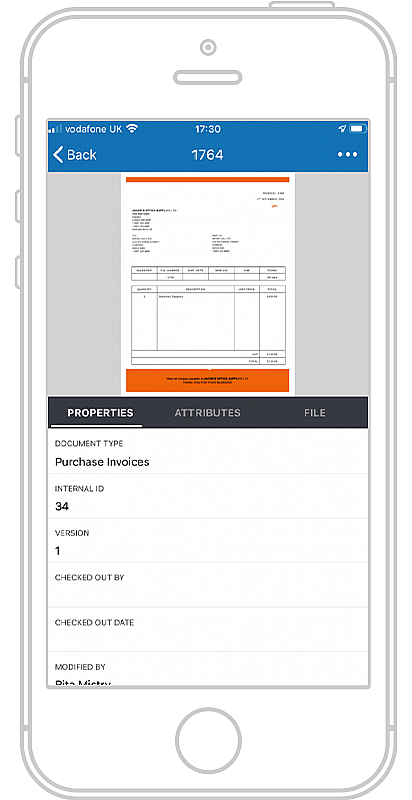 Make technology a competitive advantage
SunSystems is designed in conjunction with the Infor technology stack to allow for rapid cloud-based implementations with modern functionalities to support your digital transformation.
Experience a modern, intuitive user interface and business collaboration tools
Take advantage of paperless document management
Leverage online collaboration and mobile access
More your teams to an agile, secured, highly flexible, and proven cloud environment
Eliminate manual processes, reduce costs, automate tasks, and improve accuracy with embedded BI, AI, and innovative tools
Related products
Infor EAM
Scalable, industry-specific enterprise asset management (EAM) software for digitizing and optimizing maintenance operations
Infor OS
A robust cloud operating platform for accelerating innovation throughout the enterprise ecosystem
Knowledge Base Articles on Brexit
Infor is continually monitoring the impact of Brexit on our solutions. We will be creating product-specific knowledge base (KB) articles and adding them to Concierge on a frequent basis. Please visit Concierge.infor.com to gain access to this important information, as well as our updated Data Processing Addendum.
Let's Connect
Contact us and we'll have a Business Development Representative contact you within 24 business hours