July 9, 2019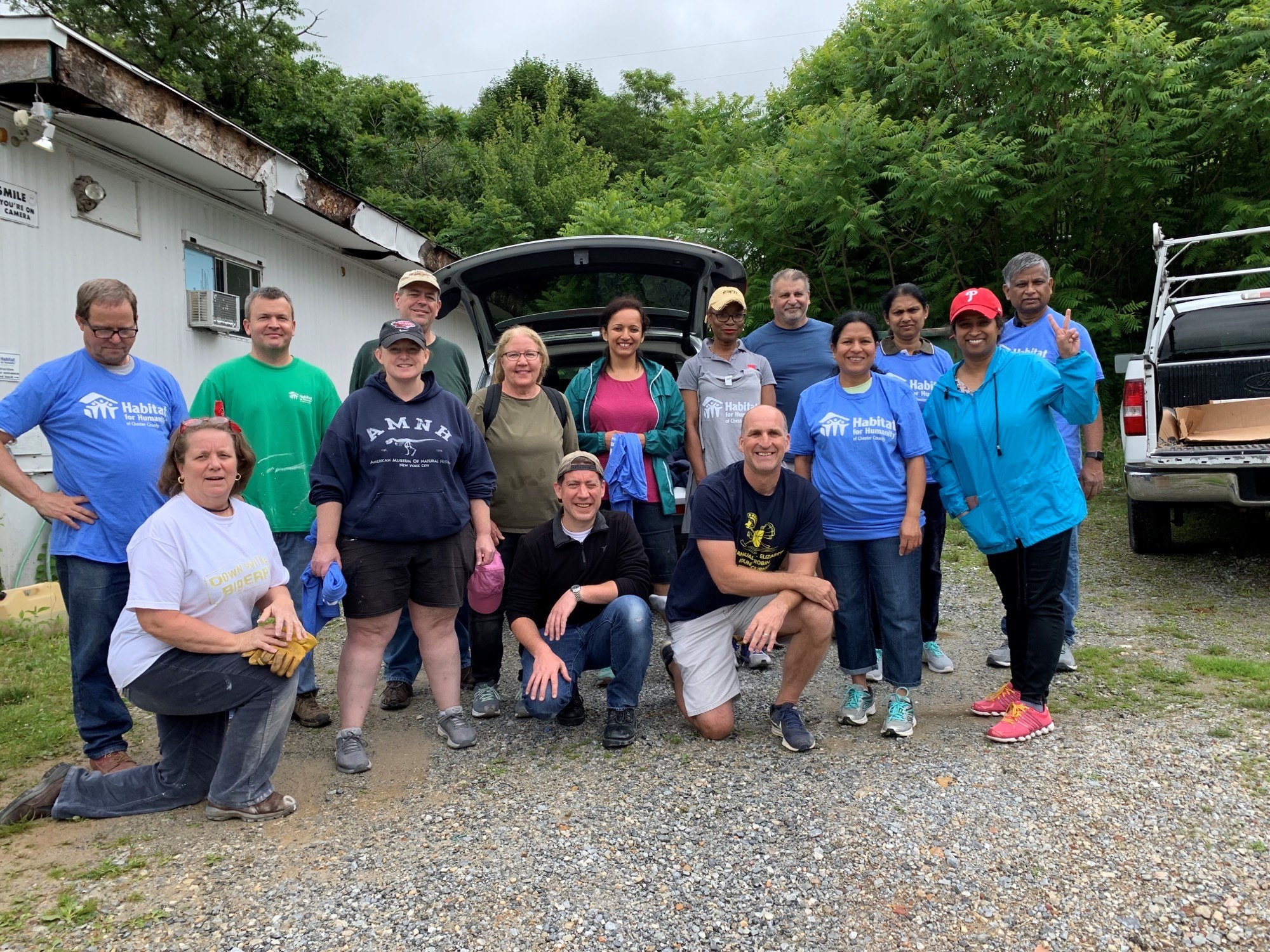 On a rainy Thursday in Coatesville, Pennsylvania, 15 Infor volunteers built a little team chemistry and a few houses at our latest Habitat for Humanity outing. Three houses were near completion at the site, and while the inclement weather changed some of the day's plans, it didn't put a damper on our spirits.
During the morning, most of the team worked inside painting doors and trim, and a few people moved washers and dryers from the garage to the second floor of all three of the houses. Later on, the team put new screens in all the windows of the houses.
This build is part of an ongoing Habitat initiative: building houses in this formerly crime-ridden housing development since it was demolished by the government. Since 1989, volunteers have built or renovated 147 homes for low-income families. This is the fifth time Infor has volunteered at the site.
"It was fun seeing co-workers in a different environment. We appreciate the opportunity Infor provides for volunteerism," said Stephan Adelsberger, senior principal software engineer.
Partnering with Habitat for Humanity on another build is one of our favorite ways to give back with a true sense of community—one of Infor's core values. Projects like these are great team-building experiences and an excellent way for us to pay it forward.