2,400+ IM&E manufacturers optimize productivity with Infor industrial manufacturing solutions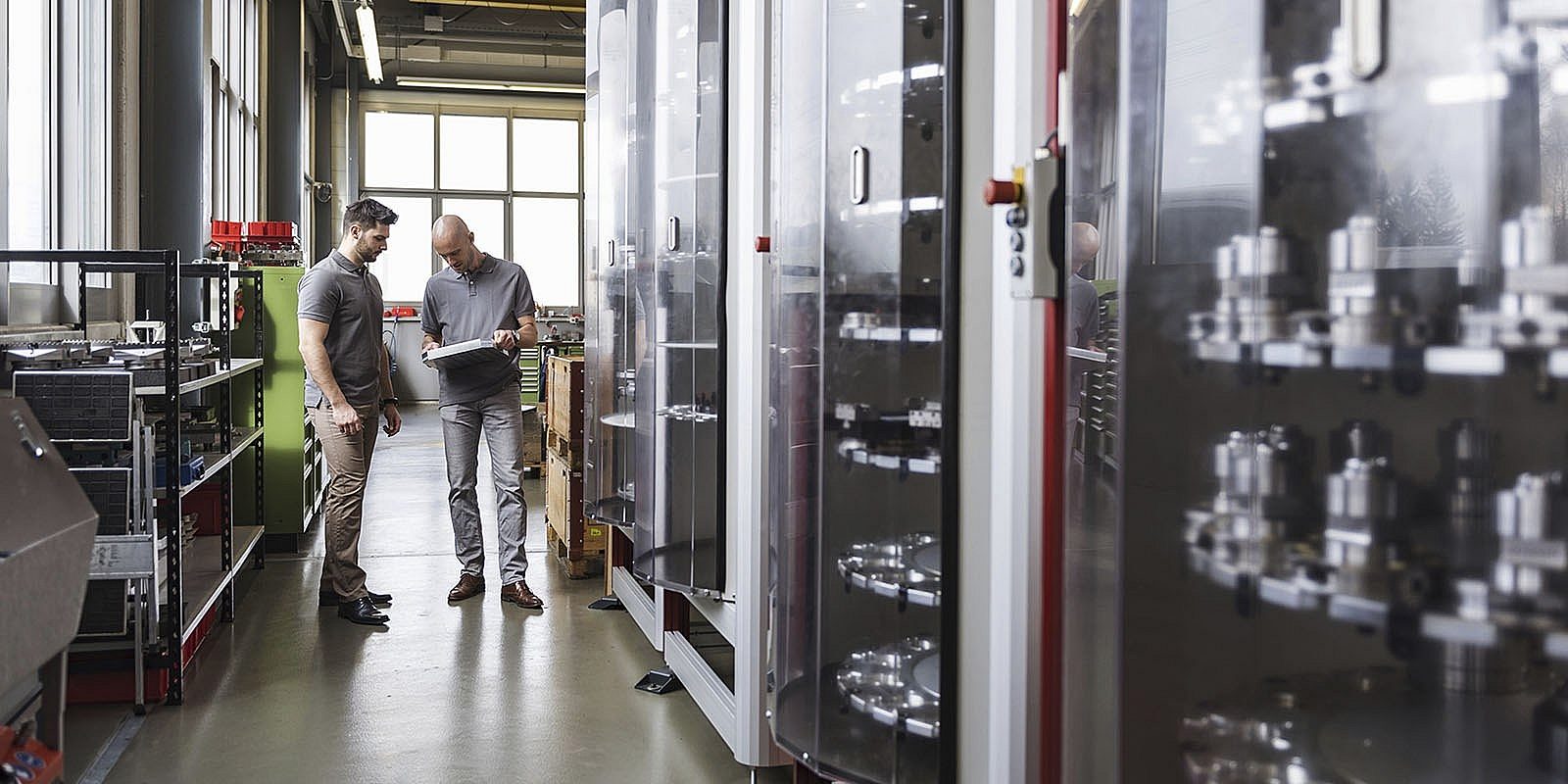 A guide to Industry 4.0 technologies for reluctant adopters
Why technology buyers benefit from the shift from on-premises to cloud software
Industrial Machinery & Equipment
Industrial manufacturing and equipment manufacturers rely on Infor to get products to market faster, leverage real-time visibility into the end-to-end supply chain, and gain the agility to be ready for whatever comes next. Working with Infor, companies can meet challenges such as these:
Product innovation and personalization
Delivering complex CTO and ETO products requires robust collaboration capabilities.
Complex supply chain networks
Limited global supply chain visibility impedes demand planning and product delivery.
Reducing costs and operational complexity
Inefficiency and complexity leads to poor resource and asset utilization.
Field service and new business models
New business models require evolving skillsets and new technology solutions.
Industry 4.0 and digital transformation
Disconnected, heavily customized solutions impede smart manufacturing in Industry 4.0.
Micro-vertical expertise delivers business value faster

ELECTRICAL APPLIANCES & COMPONENTS

HEAVY MACHINERY

INDUSTRIAL EQUIPMENT MANUFACTURING

INDUSTRIAL MACHINERY

INDUSTRIAL POWER
MATERIAL HANDLING

TRANSPORT
Solutions for your most critical challenges
Infor CloudSuite™ Industrial Enterprise is the leading suite of ERP and related applications, integrated and delivered in a multi-tenant cloud for industrial machinery and equipment manufacturers.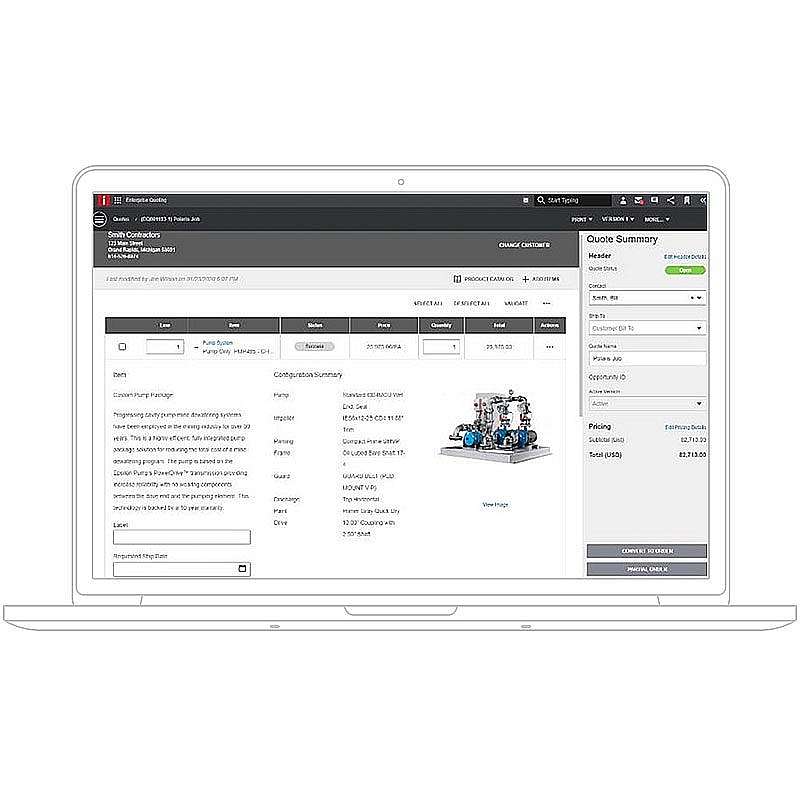 Offer a unique product and experience
Manage configurations and support product innovation
Robust and modern PLM
Automated configuration, pricing, and quoting capabilities
Project management
Complete visibility into work breakdown structures, scheduling, costing, and detailed project pegging
Embedded CRM and order management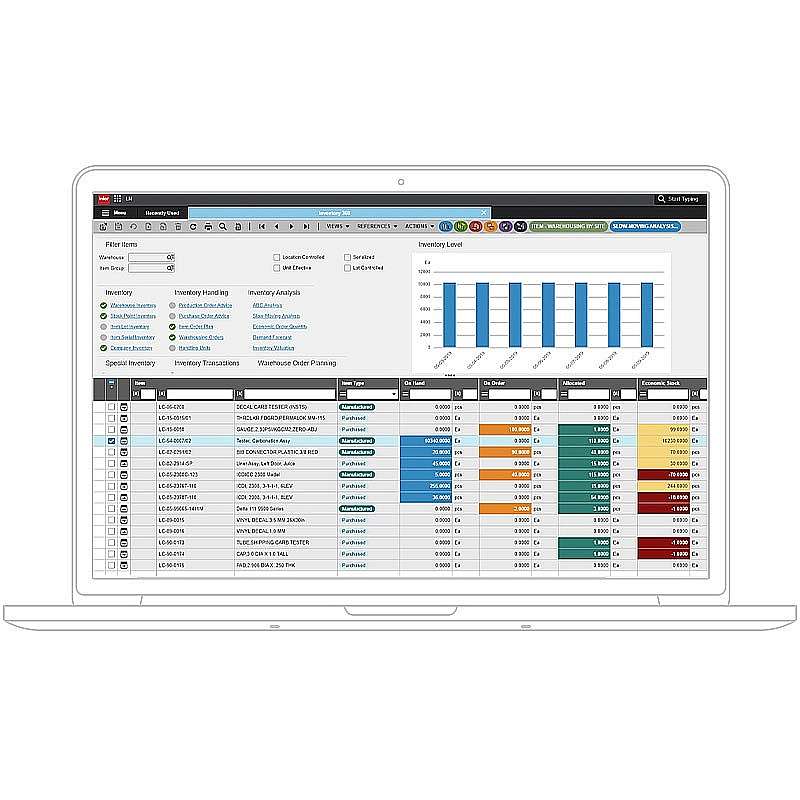 Optimize the supply chain
Improve visibility and communication to reduce operational costs
Worldwide commerce network
Global upstream and downstream visibility and collaboration
S&OP and supply chain planning and optimization
Multisite, multi-logistics inventory planning
Warehouse and fulfillment management in a unified application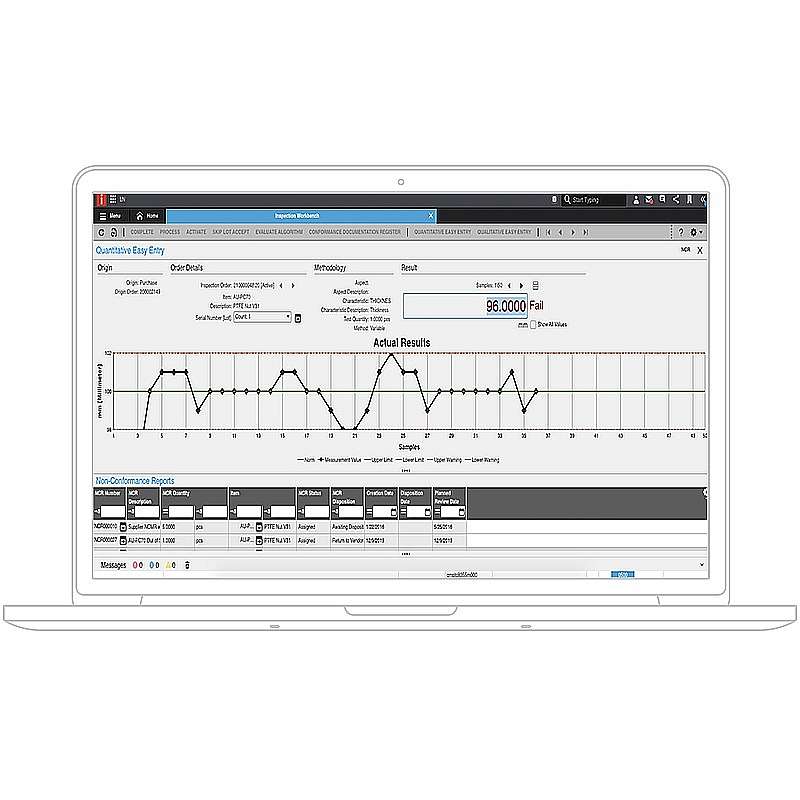 Reduce operational complexity
Facilitate productivity, planning, and production to improve quality—while reducing costs
Support for multiple manufacturing models in one application
Shop floor automation and workforce management
Optimized utilization and throughput of equipment and assets
Detailed quality management capabilities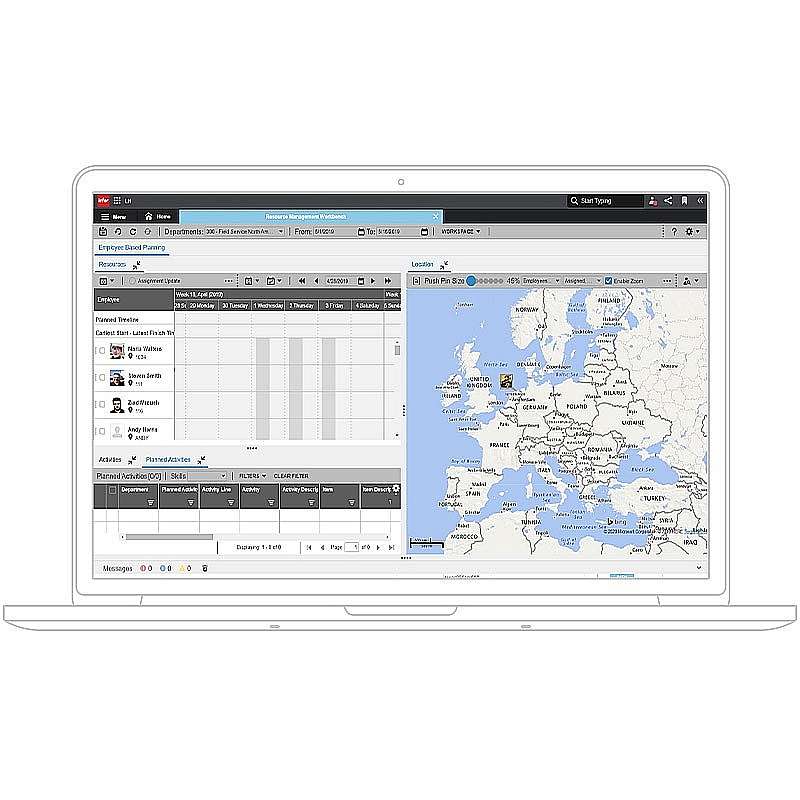 Expand service revenue
Manage and deliver superior service
Embedded service/MRO capabilities to drive revenue and enable new business models
Support for full aftermarket requirements
Warranty management to improve customer relationships
Integrate data from IoT for improved delivery and product innovation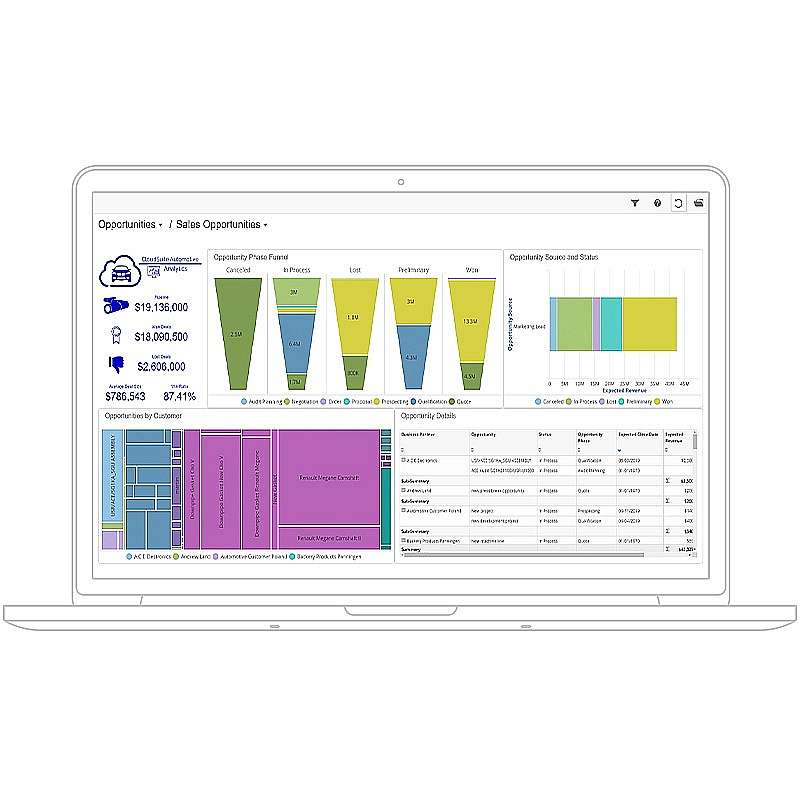 Create a platform for digital transformation
Rely on a complete, cloud-based, industrial machinery and equipment manufacturing software solution to enable Industry 4.0 capabilities
Last mile, industry-specific functionality
Scalable and secure cloud with extensibility for personalization instead of customization
Multi-tenant deployment in the AWS® cloud
IoT, AI, machine learning, and predictive analytics
Social collaboration, role-based homepages, and industry-specific KPIs
Productivity by the numbers
15-30%
improvement in productivity
20-30%
reduction in unplanned downtime
4-6%
increase in quote-to-order conversions
Built for Industry
Industrial Machinery & Equipment solutions
Let's Connect
Contact us and we'll have a Business Development Representative contact you within 24 business hours