Bahrain-April 10, 2023, 03:00 PM
ASRY presents Infor with award for successful digital transformation project deploying Infor CloudSuite Industrial Enterprise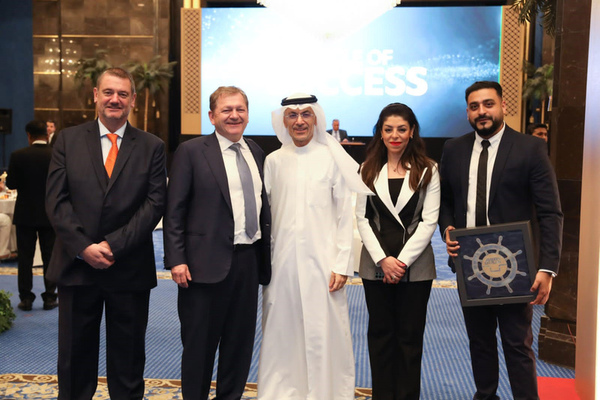 Arab Shipbuilding and Repair Co. had a lot to celebrate coming out of 2022: exceptional performance, outstanding financial and operational results, and a successful digital transformation project based on the Infor CloudSuite Industrial Enterprise solution. Time for a party.

ASRY hosted a celebration of its 2022 achievements in Manama, Bahrain, on March 30 with a large number of senior guests from inside and outside the Kingdom of Bahrain, whose institutions played an important role as success partners for the company.

The guest of honor was His Highness Sheikh Nasser bin Hamad Al Khalifa, representative of His Majesty the King for Humanitarian Work and Youth Affairs, and chairman of the board of directors of the Oil and Gas Holding Co. He praised ASRY's progress and its continuing ability to accomplish its endeavours aimed at a sustainable future.

ASRY announced the positive results it has achieved since launching and implementing its long-term strategy to restructure all the company's procedures and operations in 2019. A package of investment and modernization programs have borne fruit, according to various key performance indicators.

ASRY Board Chairman Ayman bin Tawfiq Al-Moayyed said the company had remarkable growth in its net income by achieving record profit margins not achieved in the past ten years, thanks to the constructive modernization approach it has taken over the past few years. He said ASRY reached the desired financial recovery in a way that enhances the sustainability of the development process.

ASRY presented awards to various business partners that contributed to the company's success. Infor EVP Wolfgang Kobek accepted an award for the successful digital transformation project that is centered on the deployment of the Infor CloudSuite Industrial Enterprise solution.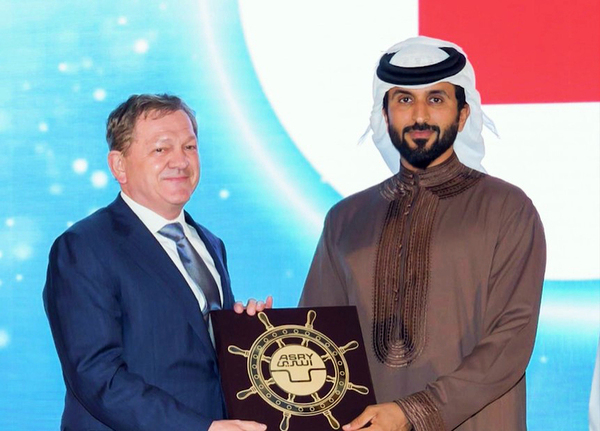 Infor EVP Wolfgang Kobek accepted an ASRY award presented by His Highness Sheikh Nasser bin Hamad Al Khalifa.
ASRY is a leading maritime and industrial optimisation yard in the Arabian Gulf. Services include ship repair & conversion, rig repair & conversion, naval repair & conversion, fabrication & engineering, and ship recycling.

View photo montage.
View the ceremony on YouTube.

Learn more about ASRY's digital transformation project with Infor.