France-November 07, 2023, 09:00 AM
The COVAP cooperative (Comptoir Vendéen des Artisans Plombiers) opts for Infor CloudSuite Distribution Enterprise ERP solution

The aim: To use best practices in the trade via a fully integrated, attractive, and efficient tool for its 181 employees and 530 members.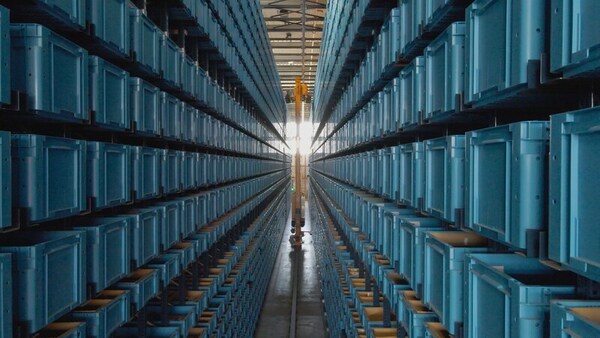 RUEIL-MALMAISON, France – Nov. 7, 2023 – Infor®, the industry cloud company, today announced that COVAP, a plumbers' purchasing cooperative based in the Vendée region of France, has opted for Infor CloudSuite Distribution Enterprise, a multi-tenant cloud enterprise resource planning (ERP) platform that includes functionalities specifically designed for the distribution sector — in particular for managing over-the-counter sales, mobility in branches for managing receipts, deliveries and all internal logistics activities via portable terminals and barcode scanning, etc.

Launched in 2022, this strategic project aims to provide COVAP (Comptoir Vendéen des Artisans Plombiers) members with better service and greater responsiveness. At the same time, the aim is to improve the autonomy, productivity, and satisfaction of COVAP's teams on a day-to-day basis and to support its development. As the solution is based on a public cloud, COVAP will benefit from automatic updates (eliminating the need for major migration projects that can be costly, time-consuming, and risky), enabling it to focus on its core business, with processes standardized on best practices in the trading industry.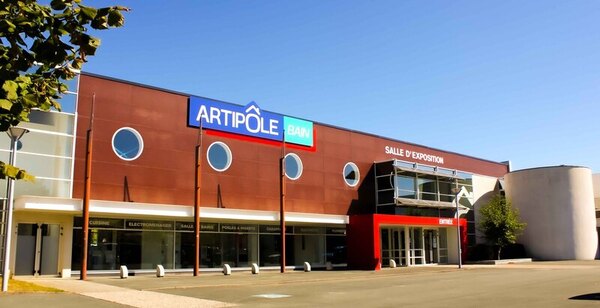 Founded in 1982, COVAP is a purchasing cooperative created by around 60 plumbing artisans who shared a common need: to have a comprehensive range of products and services to support their development while respecting their free will. With its head office in the Vendée, COVAP now has 530 craftspeople (all shareholders in the cooperative) in nine regions: Vendée, Charente, Charente-Maritime, Corrèze, Deux-Sèvres, Dordogne, Gironde, Haute-Vienne, and Loire-Atlantique. It has six agencies (still known as counters), which call on 500 suppliers, and also has a 14,000-square-meter storage platform, 20 lorries, and an automatic warehouse (TK Miniload). It offers its members and their end customers four showrooms, where they can view products (15,000 items in stock and 150,000 listed in total), take advantage of a demonstration, and get advice on carrying out a renovation or construction project.

Stéphane Droulin, IT manager at COVAP, comments: "We wanted to replace our business management system which was becoming obsolete and hampering our development, by a true ERP trading system. We, therefore, consulted several software vendors on the market, including Infor, which had an excellent knowledge of our business and a reputation in functional terms. The duo of Infor and its partner Authentic (led by Charles Fanton and Olivier Fournaud) was quickly put in place, and, once again, they demonstrated their experience in our business, particularly in their ability to support us in this strategic project to overhaul our processes to bring them into line with market best practices. The functional aspect and the scalability of the solution through regular updates were also part of the decisive factors in our choice."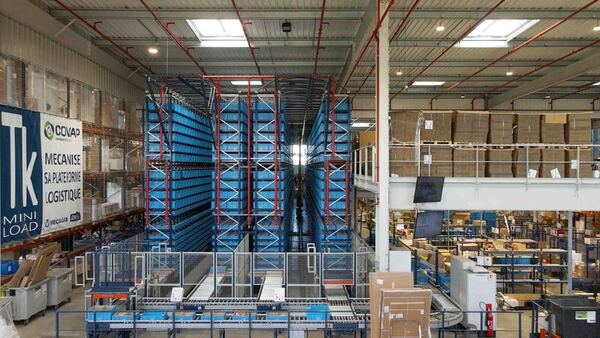 Infor's solution will replace several interconnected software packages to standardize and simplify systems to provide a single source of truth. It will cover virtually all operations, including reporting and enterprise data management (EDM), and will interface with other third-party solutions, such as the web portal dedicated to members.

Fabrice Caumette, delivery director at Authentic, comments: "Distribution is at the heart of our expertise. We will work closely with COVAP's functional teams to ensure they take ownership of the solution and make this project successful. To do this, we organized several scoping workshops, which gave us a clear picture of their business expectations, particularly regarding warehouse mobility and omnichannel capabilities."

Jérôme Ternois, Infor senior sales director for France, concludes: "We are delighted to count among our customers a company like COVAP, a cooperative founded on principles and values that resonate with us. Deployed in a multi-tenant public cloud environment hosted by Amazon Web Services (AWS), our CloudSuite should enable them to accelerate their development while getting their teams involved in a new management dynamic that will benefit everyone, particularly in terms of speed of order processing, traceability, support and efficiency in after-sales service, flexibility of financial transactions and monitoring of supplier performance."

Learn more about Infor CloudSuite Distribution Enterprise and Infor Factory Track.

About COVAP
COVAP, part of the ORCAB network, is a purchasing cooperative set up in 1982. It was born out of the union of around 60 craftsmen who all had the same need: to have a comprehensive range of products and services to support their development while respecting their free will. The cooperative's head office is based in the Vendée and has six branches. The cooperative has over 530 members in the Vendée, Charente-Maritime, Charente, Deux-Sèvres, Loire-Atlantique, Dordogne, Corrèze, Haute-Vienne and Gironde. Visit www.covap.fr/
About Authentic Group
Created in 2004, Authentic Group implements IT solutions and offers innovative services to support companies' development. Authentic Group works with companies specialized in distribution in Europe, Canada, and the United States and provides services and solutions around:
• Infor M3, Infor OS, Infor CloudSuite Distribution Enterprise: implementation, deployment, migration, support
• Methodology: agility and reactivity for shorter and less expensive projects
• Microvertical business line Automotive Parts Distribution (ADS)
Visit Authentic Group
# # #

Media contact
Richard Moore
Senior PR Director, EMEA
Richard.moore@infor.com
+447976111243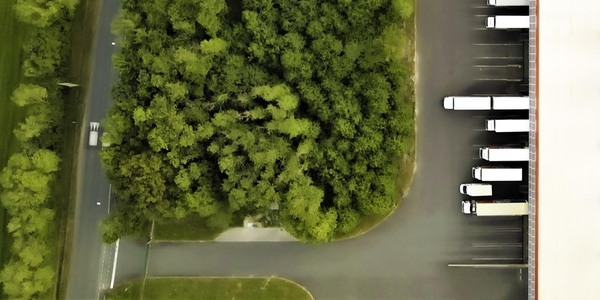 Photos courtesy of COVAP