United States-March 13, 2023, 09:00 AM
Infor commits to helping organizations overcome interoperability challenges in the cloud with AWS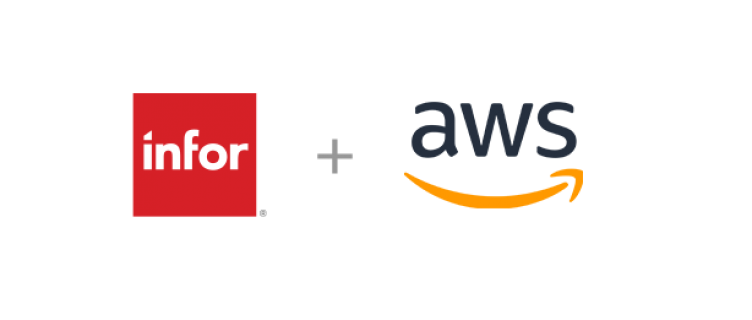 NEW YORK – March 13, 2023 – Infor ®, the industry cloud company, today announced that the Infor Cloverleaf Integration Suite© is now available in AWS Marketplace, a digital catalog with thousands of software listings from independent software vendors that makes it easy to find, test, buy, and deploy software that runs on Amazon Web Services (AWS). Infor Cloverleaf is a professional-grade interoperability engine for the modern healthcare enterprise. It is the core integration engine for hundreds of customers of all sizes that utilize electronic health record (EHR) solutions, consistently ranked as the top interoperability solution according to Black Book.
As countless healthcare organizations struggle with interoperability challenges in a changing healthcare environment, Infor Cloverleaf provides an innovative foundation for clinical integration by securely compiling and processing data intelligence, using analytics to draw insights, and applying them to patient care. For more than 20 years, Infor has delivered leading clinical interoperability solutions to thousands of hospitals around the world.
"By working with Infor, powered by AWS, we have the power to deliver our business and clinical operations through integrated and connected platforms," said Jeremy Marut, chief of digital modernization at Tufts Medicine. "This means we never forsake great patient care or business strategy for lack of commodity computing resources helping us do business better and giving us the tools to provide more efficient healthcare delivery and even greater patient care. Having two trusted partners pave the way for how healthcare data is structured and standardized is critical to the private and secure flow and exchange of information. Transacting these solutions in AWS Marketplace provides a streamlined and frictionless way of doing business, which allows us to maximize our cloud relationship with AWS while more directly controlling our budgeting and spend in real time."
Today, this Infor Cloverleaf technology is available in a fully-hosted cloud solution on AWS and is backed by the Infor services team to ensure successful deployments. The solution is scalable, powerful, and easy to use, providing customers, regardless of size, with the ability to support multiple options for centralized and distributed interoperability architectures and overcome interoperability challenges with a portfolio of user experience (UX) tools for configuration, testing, and run-time.
"By offering our healthcare applications in AWS Marketplace, we are doubling down on our commitment to the healthcare industry and providing our current and future customers with a trusted cloud offering on AWS," said Matt Breslin, Infor executive vice president and general manager. "This relationship is a building block in our larger strategy to bring data into our comprehensive Infor Data Fabric, helping leading healthcare organizations create clinical and operational efficiencies using data and advanced technologies to drive valuable insights."
By leveraging the power of the cloud as well as fully managed services on AWS, internal development teams are freed up to focus on creating more innovative functionality and allow faster software delivery to customers. Infor can help customers get up and running quickly, with no disruptions, creating a clinically-connected solution that is agile enough to grow with them over time, resulting in better healthcare delivery and greater patient care and satisfaction.
Learn more about Infor Cloverleaf Integration Suite: https://www.infor.com/products/cloverleaf
# # #
For more information:
Christina Ledger
(312) 662-2135