United States-June 13, 2023, 09:00 AM
Report highlights artificial intelligence capabilities and industry-first approach with applications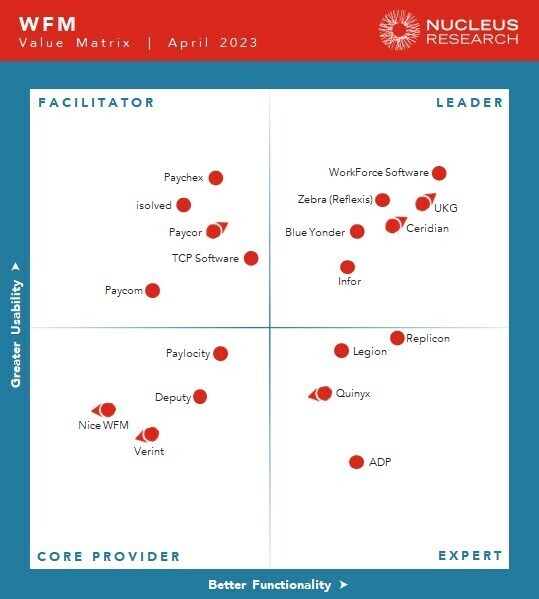 NEW YORK – June 13, 2023 – Infor®, the industry cloud company, today announced that Infor Workforce Management (WFM) has been recognized as a Leader in Nucleus Research's latest WFM Technology Value Matrix.
According to Nucleus Research, "Leaders in this year's Value Matrix have doubled down on their investments in automation and analytics, specifically in complex scheduling and labor planning. Additionally, many providers have expanded integrations with other systems to minimize manual data entry and draw enhanced employee insights."1

"Visibility of a workforce is critical as organizations continue to become more global in nature while still finding new ways to integrate work-from-home culture. Infor creates solutions with an industry-first approach that are built for the digital workforce to keep employees engaged, productive and mobile," said Brianna Zink, Infor industry and solution strategy director. "Infor keeps a pulse on what the market and our customers need, and develops and updates solutions accordingly. We are thrilled to receive this Leader recognition again by Nucleus Research."

Infor Workforce Management (WFM) is a scalable, industry-specific solution designed to empower people with the tools to be productive and engaged. Infor WFM helps companies address relevant aspects of their labor compliance and performance functions with time and attendance, demand-driven workforce scheduling and absence management software tools to strategically enhance workforce planning, execution and analysis. In addition, intelligent mobility enables teams to access and act on workforce data anywhere, anytime, and machine learning promotes the aggregation of more and better data with broader labor models, deeper flexibility with forecasting algorithms.

Download a complimentary copy of the Nucleus Research WFM Value Matrix report.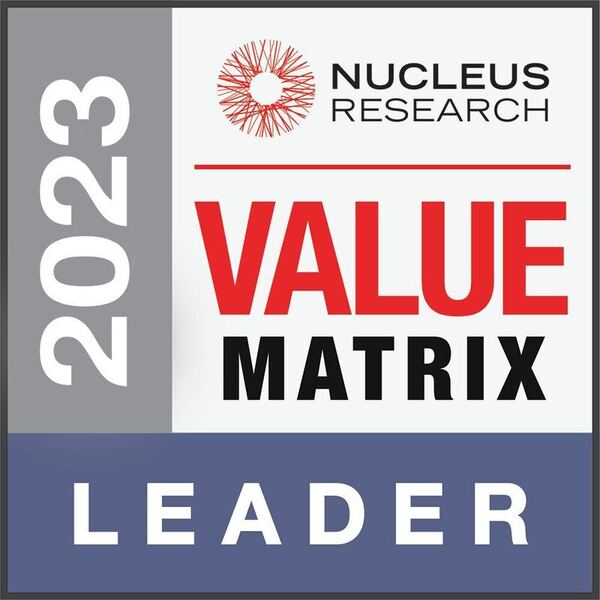 1"WFM Technology Value Matrix," Nucleus Research, Evelyn McMullen, April 2023 - Value Matrix X81

# # #

For more information:
Christina Ledger
Infor
312-662-2135
christina.ledger@infor.com