United States-March 27, 2023, 12:00 AM
IPN spotlighted for its dedication to supporting its partner community and pushing innovation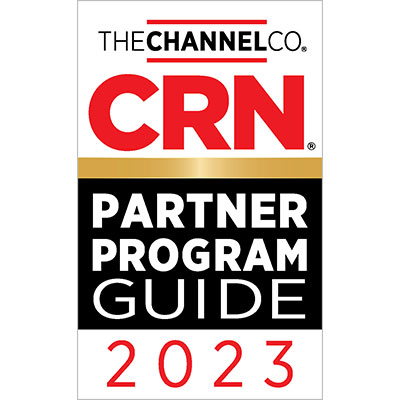 The Infor Partner Network has been recognized by CRN®, a brand of The Channel Company, in its 2023 Partner Program Guide. This annual guide offers essential information to members of the IT channel ecosystem as they explore technology manufacturers' partner programs to find the vendors that will best support their business needs.

"Infor is hyper-focused on delivering a positive partner experience, from tools and automation to improving the way we do business and how partners do business with us," said Salena Butler, Infor senior vice president and general manager. "We will continue to double down on our partner program and partner relationships, focusing on anything that's going to make it easier, simpler and more profitable for our partners to do business with us."

Vendors were evaluated for the CRN Partner Program Guide based on program requirements and offerings such as partner training and education, pre- and post-sales support, marketing programs and resources, technical support, and communications.

The Infor Partner Network (IPN) is a global ecosystem of people, services, and systems designed to provide Infor partners with world-class solutions to sell, and the highest quality of training, support and enablement in the industry. Infor product partners provide fine-tuned compatibility with Infor solutions through application or niche market opportunities in conjunction with a specific Infor product. Infor solution partners develop applications and technologies that integrate with Infor's core solutions. Infor complementary partners comprise a select group of companies that work with Infor to develop complementary offerings for our customers and help to extend and supplement the functionality of Infor's core solutions.

"In today's world, the need for innovation is greater than ever," said Blaine Raddon, CEO of The Channel Company. "Solution providers seek vendors that can keep pace with their developing business and evolving client needs. CRN's 2023 Partner Program Guide delivers deep insight into the strengths of each program, spotlighting the vendors dedicated to supporting their partner community and pushing positive change throughout the IT channel."

The 2023 Partner Program Guide will be featured in the April 2023 issue of CRN and online at www.CRN.com/PPG.