Italy-April 25, 2023, 10:00 AM
Infor partners Lutech Group and Spindox collaborate to improve inventory accuracy with Infor WMS for leading Italian multi-utility group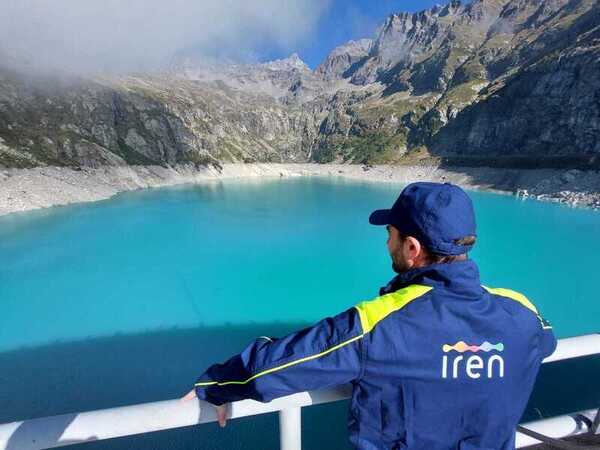 MILAN, Italy – April 25, 2023 – Infor®, the industry cloud company, today announced that Iren, a multi-utility group that operates in the sectors of electricity, gas, district heating, environmental services, integrated water services, and renewables, is deploying Infor WMS (Infor Warehouse Management System) to help automate the logistics processes for its business units whilst optimising inventory. The project will be carried out by Infor partners Lutech Group and Spindox.

Iren will entrust the technological transformation project to Lutech Group for the Infor WMS deployment and for the design and development of its innovative Pick & Go process; and to Spindox for its Ublique© Decision Intelligence platform.

Once live by the end of 2023, Iren expects improvements in inventory accuracy, use of physical spaces, traceability of goods, optimization of management, and reordering policies.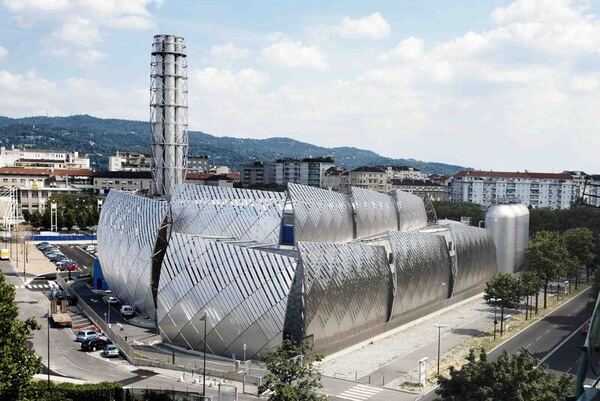 The project started in September 2021 and is part of the group's ambitious Logistics 5.0 Program, which envisages the transformation of the operating and organizational model that Iren has designed to make its supply chain increasingly efficient to address their business challenges and meet their customers' expectations.

The value of Infor WMS will be matched by the proven ability of Lutech and Spindox to govern complex, interdisciplinary, and innovative initiatives. The core of the supply chain management project is a Lutech solution based on Infor's WMS technology, which consists of an automated warehouse management system with a global visualization model and processes with advanced features that include cross docking, multi-sequence storage capabilities, wave management, business process management (BPM) workflow, as well as 3D visual warehouse to automate and streamline all warehousing operations. But also the labour management feature to increase efficiency and reduce costs.

Monitoring the real needs of materials and reducing waste of resources are also crucial for optimizing decisive interventions and therefore improving customer satisfaction and reducing working capital. These objectives can be achieved thanks to Ublique, Spindox's decision intelligence platform, which supports the management of decision-making flows in highly complex contexts, thanks to the integration of numerous analytical models and artificial intelligence techniques (mathematical optimization, machine learning, dynamic simulation).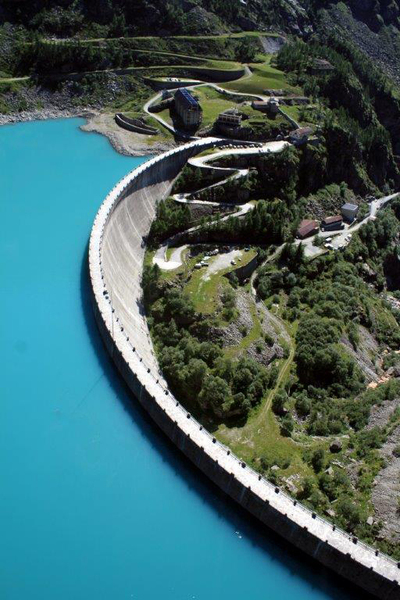 Moreover within the technological infrastructure, is the innovative Pick & Go process for picking up materials by Iren Group operators when warehouse personnel are not present. The process allows for the rapid picking of outgoing materials through an automatic exit or by scanning the QR codes affixed to the shelves.

"Logistics functions have never been so strategic as in this period of very rapid transformation that the global economy is experiencing, also in the multi-utility sector," declares Vito Gurrieri, procurement, logistics and services director of the Iren Group. "More volatile and uncertain essentially due to the post-pandemic and the global geopolitical situation, there is an increasing need to adopt digital processes based on data sharing, today more than ever the fulcrum for managing future challenges. Topics such as economic, environmental, and social sustainability are increasingly urgent, and are driving an evolution of corporate organisations, processes, and skills."

"This logistics digitization project is the result of the integration of skills and experience gained over time in various fields and markets," says Emilio Vandelli, industry leader for energy & utilities at the Lutech Group. "It's a perfect mix of the Lutech Group's ability to know how to design and implement cutting-edge solutions and the skills of Spindox, a dynamic system integrator, which, like Lutech, is at the forefront of data intelligence and AI solutions."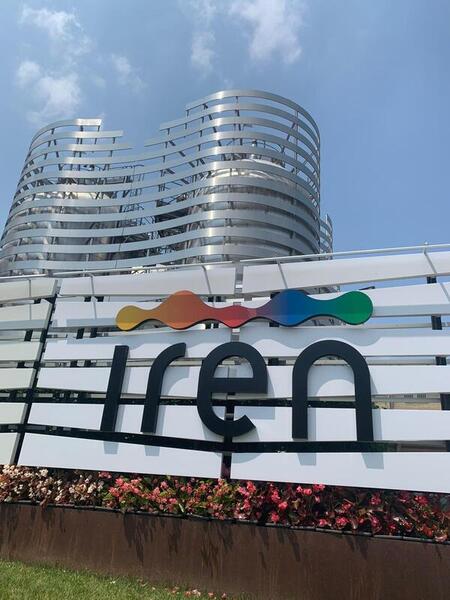 Bruno Pagani, Infor Italy general manager, adds, "Our Infor WMS solution, together with the expertise of the Lutech Group, will allow Iren to optimize warehouse activities and costs, ensuring a high level of customer service. Additionally, the benefits of the AWS-based cloud environment will provide high scalability, security, and ease of upgrade, further simplifying Iren's processes."

Giulia Gestri, chairman of the board of directors at Spindox, concludes: "At a time when energy resource issues are central on the international and Italian scene, it is key to have a partner like Lutech, a leader in the energy market, and it is significant for us at Spindox that Ublique proves once again a valid ally for companies in this sector such as Iren."

Learn more about Infor WMS.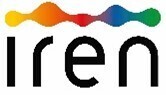 About Iren Group
Iren is the leading multi-utility in northwest Italy in the sectors of electricity, gas, thermal energy for district heating, energy efficiency and the management of integrated water, environmental and technological services. The group works to put territories on a path of sustainable growth by acting as a reference partner for communities and public administrations in development and enhancement projects. With these objectives in mind, the company approved a 10-year strategic plan in 2021, the most ambitious in the history of the multi-utility. It foresees €10.5 billion in investments by 2030, based on three fundamental pillars: ecological transition, attention to the territory and quality of service. Visit: www.gruppoiren.it.

About Lutech Group
The Lutech Group, leader in Italy in ICT services and solutions and owned by the Apax fund since 2021, has been pursuing a specific objective for more than 20 years: helping customers overcome the challenges of a constantly evolving world. With 3,000 employees and 100 partners, the Lutech Group supports its customers in their digital evolution with its three divisions — LutechTechnology, LutechDigital and LutechProducts — designed to provide complete and integrated solutions capable of satisfying multiple business needs. Learn more about Lutech Group.

About Spindox
Spindox S.p.A. operates in the market of ICT services and products, positioning itself as a company that designs, develops and integrates innovation. It ranks among the top 50 companies in the sector in our country by turnover (source: IDC / Data Manager, 2019 data) and one of those with the highest growth rate in the last four years (CAGR 2018-2020 equal at 20%). The group has around 800 employees (beginning 2021) distributed in eight Italian offices: Milan, Rome, Maranello, Turin, Cagliari, Trento, Bari and Ivrea and four foreign branches in Spain, Switzerland, the United Kingdom and the USA. Spindox's mission is to support its customers' business innovation by offering consultancy, IT and network engineering services, integrating technology, research and artificial intelligence. Visit www.spindox.it/.


# # #


Media contacts:

Infor
Richard Moore, senior PR director, EMEA, Richard.moore@infor.com, +447976111243

Iren SpA
Roberto Bergandi, Tel. + 39 011.5549911, Mobile + 39 335.6327398, roberto.bergandi@gruppoiren.it

Lutech Group
Sara Antonelli, communications manager s.antonelli@lutech.it

Spindox
Paulo Costa, chief marketing & communications officer, + 39 340 138 5313 | paolo.costa@spindox.it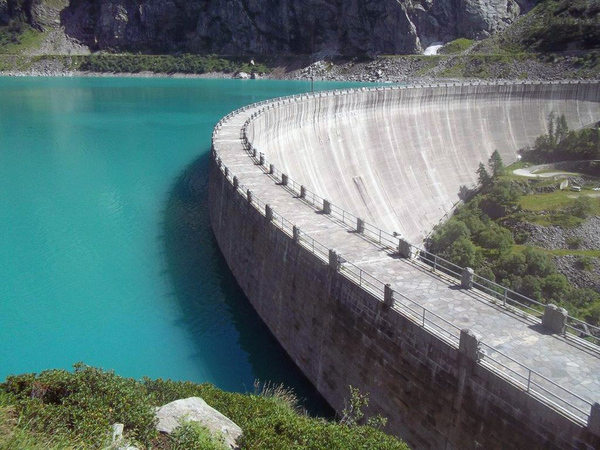 Photos courtesy of Iren Group